Ford Snares a New Source of Plastics in Recovered Fishing Nets
Ford Snares a New Source of Plastics in Recovered Fishing Nets
The Bronco Sport is the first vehicle to employ recycled sea plastic waste in a production application.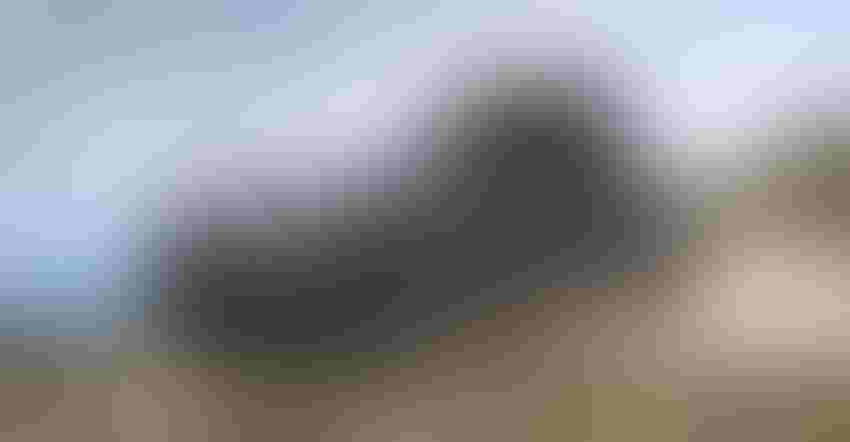 The old adage tells us that the best way to eat an elephant is one bite at a time, and so it is at Ford, where the company is tackling the problem of 13 million tons of annual plastic sea pollution by recycling it 5 grams at a time. Fortunately, this is only the beginning of a much larger enterprise.
The company is repurposing sea plastic to create wiring harness clips for the Ford Bronco Sport models. The strength and durability of the resulting recycled nylon material equal that of the virgin petroleum-based parts used previously but with a 10 percent cost savings and requiring less energy to produce.
Much of the 13 million tons of annual sea plastic pollution comes from plastic fishing nets and other fishing equipment which is popular because of the durability, light weight, buoyancy, and low cost of the material. The Bronco Sport's minuscule 5-gram clips, which fasten to the sides of the rear seats and guide wires that power the side-curtain airbags, won't make a substantiative dent in the annual total, but this application paves the way for increased use of the material.
Each Bronco Sport contains about 700 lbs. of plastic parts that are candidates for eventual replacement with recycled material. Of that, about 70 lbs. is the kind of nylon that can be replaced by the recycled sea plastic used in the wiring clips, reports Ford technical expert Alper Kiziltas.
Ford already has work underway to expand the use of this material to parts such as the transmission channel and the wiring harness, Kiziltas added. And underhood parts like engine covers and cam covers are also good candidates for future applications, he said.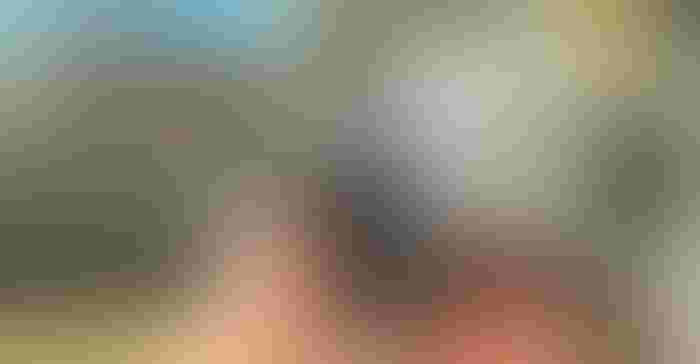 A wiring clip for the Ford Bronco Sport made from recycled sea plastic.
During this time of turmoil in the supply chain, there is no shortage of plastic pollution, which has solidified Ford's ability to build cars. "This kind of initiative has made our supply chain consistent and stable as well," said Kiziltas.
Cast-off "ghost" fishing gear comprises nearly 10 percent of all sea-based plastic waste, entangling fish, sharks, dolphins, seals, sea turtles, and birds. Ford has put a bounty on that garbage, creating an incentive to recover it for recycling. The plastic material for the Bronco Sport's wiring clips is collected from the Indian Ocean and Arabian Sea by DSM Engineering Materials. The fishing net plastic is washed of saltwater, dried, and extruded to form plastic pellets, which supplier HellermannTyton injection-molds into the desired clip shape.
The Ford research lab's initial plan to develop techniques for re-using sea plastic was met with skepticism, recalls Debbie Miewleski, division lead, and Sustainability Fellow at Ford. "People don't like change," she said. "People like to assume you can't do something."
The assumptions about recycled sea plastic were that the material's exposure to salt water and ultraviolet solar radiation had degraded the material to uselessness. "They said 'It's been in the sunlight, it's been degraded, it's been in saltwater," she recalled. Fortunately, Miewleski speaks a language that gets attention: dollars and cents.  "The cycle time is shorter and the parts come out faster, so there is lots of energy-saving benefit beyond the cleaning the ocean plastics," she said.
In initial testing, prototype products withstood Ford's rigorous heat test, but they became brittle and cracked in the cold test. "We were talking to our suppliers and now it meets those requirements," explained Kiziltas. "They made adaptions in the formulation," he said.
This might sound like a simple reformulation, but that wasn't the case, according to Anisia Peterman, HellermannTyton's automotive product manager. "Developments like this do not come easy, so we are proud to collaborate with Ford in support of a unique product solution that contributes to healthier oceans," she said.
The recycled plastics are nylon 6, while the previous petroleum-sourced material was nylon 66. These are similar, but not identical, materials, according to Manchester, England plastics supplier Ai Engineering Plastics & Laminates. They are both synthetic polymers called polyamides, with the numbers describing the type and quantity of polymer chains in their chemical structure. The company says that their shared properties include:
High mechanical strength, stiffness, hardness, and toughness

High mechanical damping ability

Excellent wear resistance

Good electrical insulating properties

Good resistance to high energy radiation
Their differences are largely due to their differences in chemical structure. Nylon 6 is made from one monomer which has 6 carbon atoms while nylon 66 is made from 2 monomers with each one having 6 carbon atoms; hence the nylon 66 name.
Overcoming these differences, and inertia within the company was gratifying to the researchers who often toil on projects that ultimately don't pan out. "When you are in a research lab most things don't work," said Miewleski. Fortunately, removing plastic from the ocean is paying off for Ford and for the environment. Eventually, we'll eat the whole elephant thanks to the start provided by these 5-gram bites, and we'll have the sought-after circular economy that reuses old materials rather than creating waste.
Sign up for the Design News Daily newsletter.
You May Also Like
---
DesignCon 2024

Jan 30 - Feb 1, 2024
Jan 30 - Feb 1, 2024
DesignCon is the premier high-speed communications and system design conference and exposition, offering industry-critical engineering education in the heart of electronics innovation — Silicon Valley.
Learn More