Battery Load Testing Presents New Opportunities for Interface
Battery Load Testing Presents New Opportunities for Interface
The Arizona force management specialist is finding new opportunities for its load cells testing batteries.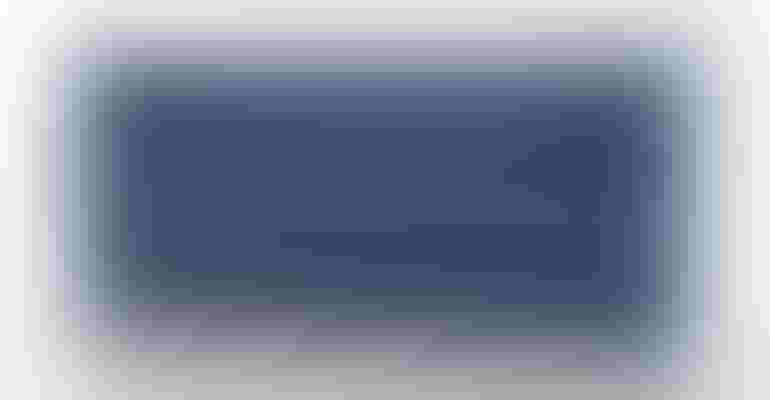 The Interface Battery Powered High-Speed Data Logging Indicator.
Image courtesy of Interface, Inc.
Lithium-ion battery fires are hazardous, high-profile product failures and carmakers try to prevent these problems in part by protecting battery cells from outside intrusion. It is important to test the integrity of the case containing the cells, especially as OEMs increasingly build the battery's case as a stressed part of the chassis rather than as a bolt-on component.
In addition to measuring the strength of the battery case, it is also important for automakers to measure the pressure of the cells inside the case.
In both situations, force management solutions from Interface, Inc. (Scottsdale, Ariz.) are beneficial. "FEA and computerized modeling get the customer most of the way there," observed Interface vice president of global sales Brian Peters in a phone interview with Design News. "Automotive OEMs are spending more time on various structural development testing," he said. "They are push-pull, multi-axis similar to what we see with aerospace fuselage testing."
This is important because, in addition to the torsional loads normally applied to the battery box in the course of normal driving, there is also the need to model for worst-case crash scenarios. "You have basic (noise, vibration, and harshness) torsional rigidity requirements, but then you have the crash requirements," Peters noted. "How do you model, test, and have successful test results? When you run the full system into the barrier, sometimes the outcome is hard to model."
As a result, car makers are understandably erring on the side of excess strength. "We're seeing overengineering from a structural standpoint," said Peters. But increased familiarity over time and improved testing will let OEMs optimize the design of these parts to reduce weight. "Probably efficiency optimization from there will reduce mass and bring greater efficiency for the vehicle," he said.
The ability to capture a wider set of data points using force sensors from Interface helps paint a more complete picture of how the structure performs under load. "Instead of just setting up a test for basic push-pull, we are capturing potential side load or bending forces," Peters explained. "Even if you think it is not being introduced to the test article, it often is."
In addition to testing the structure, Interfaces load sensors can also monitor cell pressure levels inside the housing rather than relying on voltage and current measurements as proxies for this data. Connecting the pressure sensors to Interface's 9330 Battery Powered High-Speed Data Logging Indicator, means that the force results can be displayed, recorded, and logged with the supplied BlueDAQ software.
The necessary components for this include:
LBM Compression Load Button Load Cell

9330 Battery Powered High-Speed Data Logging Indicator with BlueDAQ software
The reduced barrier to entry to the automotive market for electric vehicles compared to combustion models has encouraged startups to rush into the market. But these lean new companies typically lack the robust in-house testing capabilities of legacy automakers, Peters points out.
As a result, "there is a heavy burden on third-party test houses," he said. This sounds like good news for Interface, as the company gears up to supply components to meet the needs of both the third-party testing specialists and the OEMs that decide to build in-house testing facilities to avoid backups at the third parties.
Sign up for the Design News Daily newsletter.
You May Also Like
---
DesignCon 2024

Jan 30 - Feb 1, 2024
Jan 30 - Feb 1, 2024
DesignCon is the premier high-speed communications and system design conference and exposition, offering industry-critical engineering education in the heart of electronics innovation — Silicon Valley.
Learn More