All the Dirt on the 2022 GMC Hummer EV's Off-Road Control Modes
All the Dirt on the 2022 GMC Hummer EV's Off-Road Control Modes
We chat with Hummer vehicle dynamics engineer Drew Mitchell to learn the secrets of the Hummer's calibration work.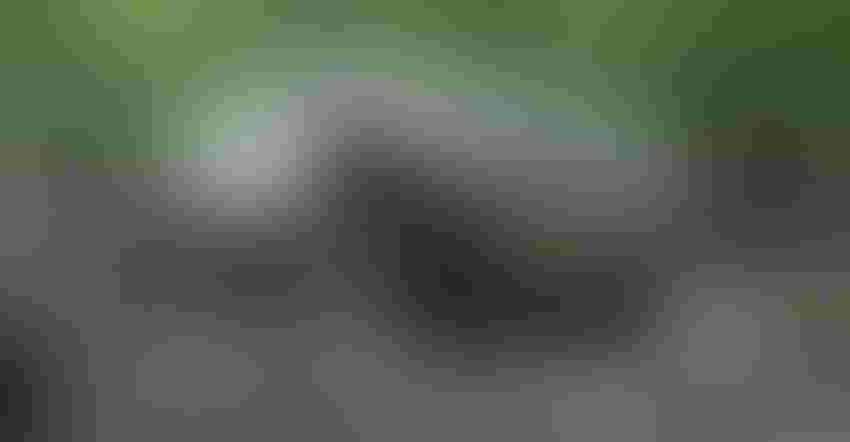 2022 GMC Hummer EV
Image courtesy of General Motors Co.
As General Motors moves the GMC Hummer into the electric vehicle category, the company has had to learn a new range of skills as it developed the crucial off-road features of the burly pickup.
Where the old Hummer H2 relied on sophisticated control of differentials and traction control, the new Hummer EV gains traction and control through the very precise metering of power from the truck's electric motors.
To ensure the right control program for the circumstances, Hummer engineers developed two different options for off-road driving, Terrain mode and Off-Road mode. Design News talked with Hummer EV vehicle dynamics engineer Drew Mitchell about the challenges of developing these systems.
Design News: What was the hardest challenge you encountered in developing this vehicle's dynamic systems?
Drew Mitchell: Terrain mode was one of the biggest areas of focus for me. This is our rock-crawling mode. We had to balance torque placement, slip control, which allows you to confidently climb up a rock or ledges, we also use the brake controller to apply mechanical brakes to give you that left-foot braking sensation without actually using the brake. It is all one-pedal control.
It is not EV one-pedal drive, which we have in all the other modes, the traditional EV solution. This is a one-pedal drive where you are coming off the accelerator, the brakes grab and it gives you that immediate deceleration.
We tried to make it as approachable for novices as possible. For a lot of people, the first time they go off road, left-foot braking can be a very jerky affair. You can still left-foot brake the truck if you want. It is a slow, gradual stop. We also have a more aggressive one if you put it in Low range.
That comes into play when you are climbing over some obstacles, especially blind crests or ledges where you're not quite sure what's on the back side.
What we spent a ton of time working on was the refinement of that brake application. You can get a good, quick, confidence-inspiring grab to stop you before you fall off a ledge or fall down a log or something without being too draggy. If you drag the brakes too much they're going to get hot and you're going to start smelling brakes. What we really wanted to focus on was refining that.
Design News: What was the solution for the brake calibration challenge?
Drew Mitchell: Just a lot of climbing up and down grades. We actually had a lot of testing. We had a truck, we had a local off-road park where they had an obstacle that was meant to mimic a lot of the rock textures at Moab, and we would just climb up and down that. Down it primarily, getting that sensation. It was just playing with the gains in the brake system and how progressive the controls apply the brakes. Not only ramp them in but also ramp them out. If you don't ramp them out fast enough you get the sensation that you're holding the brakes with your foot.
That was going through a test matrix of finding corner cases and trying to stress test the system.
Trail Mode is all about giving you choice, giving you the option to drive the way you like to drive off road.  Off-Road mode meant to be more for bombing down a two-track [trail] or a gravel road so that the ride control calibrations are going to prioritize ride comfort. We also open up the slip thresholds and the yaw thresholds in the stability and traction control calibrations to give you the sensation that if you want to power in mid-corner, we give you a drift angle gauge for a reason. I have maxed it out once or twice!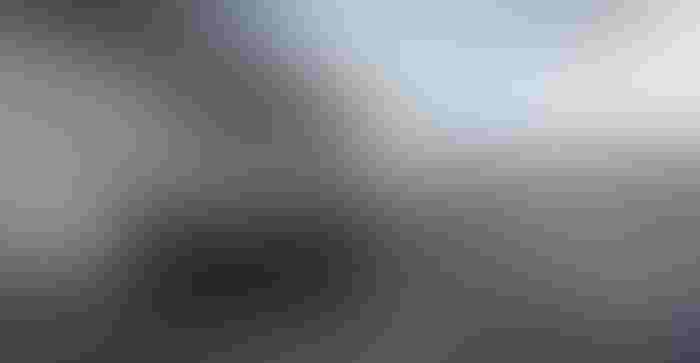 Design News: What were the corner cases and hard problems you targeted?
Drew Mitchell: The propulsion system is all brand new. We started blank slate. The Ultium drive units, the batteries. We invented our propulsion control system, the whole algorithms, all of the torque distribution, all of that was invented on the fly as we went. This wasn't something off the shelf.
For the first four months every day was discovery. Every day was "Oh, we didn't predict that in our simulation," or "We had to make a change somewhere and that has driven a change over here that we didn't expect." That was the first four months where we were winter testing in the snow and the ice, really trying to dial it in.
We control wheel slip. How do you control wheel slip? You control torque. In this case we have three motors, we control the torque at each individual motor and move it around as needed.
Probably the first third or so of the program was just getting the torque distribution and slip control system in place.
There are a few aspects to it. You have to be efficient in how you place that torque
Design News: What were some of the shortcomings in your simulations?
Drew Mitchell: Snow is hard to simulate because it is a deformable surface. Like gravel. It wasn't that in the simulations we didn't think about it. We just found the shortcomings of the simulations right away. We were like, "OK, we made some very basic assumptions on snow." We were able to go back and capture that.
What it ended up doing is we over-predicted how much slip the motors were going to produce on snow and ice. We were seeing in the simulation that we were going to be having wheel flares all over the place. We got out there and realized that the tire is grippier than we thought it would be.
Sign up for the Design News Daily newsletter.
You May Also Like
---
DesignCon 2024

Jan 30 - Feb 1, 2024
Jan 30 - Feb 1, 2024
DesignCon is the premier high-speed communications and system design conference and exposition, offering industry-critical engineering education in the heart of electronics innovation — Silicon Valley.
Learn More