Here's What You Need to Know About Linear Bearings
Here's What You Need to Know About Linear Bearings
This Design News webinar explores advances in linear motion bearings as they are used with linear guides, telescopic slides, and actuators.
Linear bearings are distinguished from radial bearings by their sliding rather than rotary motion. Linear bearings are used in machine tool applications such as sliding doors, 3D printers, and automation settings where reducing friction and guiding linear motion are needed.
Linear bearings slide on a linear axis in a straight line. As bearings, they allow you to move a significant amount of weight in a linear motion with great ease. The linear bearing takes all the weight without restricting the linear motion of the object, hence their name.
Whether it's a linear guide, telescopic slide, or actuator, bearings are critical for designing motion systems and automation equipment. Each industry has its own particular motion needs. While automated warehouses require robots to handle considerable weight, the railway industry is designing sliding doors that can withstand continuous vibration. Aerospace engineers are using specifically designed linear bearings that are lightweight by design.
On November 16 at 12:00 pm Eastern, Design News will present the free webinar, Exploring the Inner Worlds of Linear Bearings. This webinar will explore how linear and telescoping bearings are used and what to consider when optimizing your motion system for design, function, and durability.
Presenters will include Kirstin Lewotsky and Brian Klooster.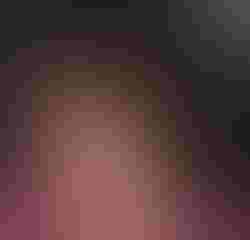 Lewotsky has written about technology for more than 18 years. She has degrees in physics and engineering and was part of the team that fabricated the mirrors for NASA's Chandra X-ray Telescope. After her stint as an engineer, she switched to writing about technology. She covers a wide range of topics, including motion control and automation, optical communications, biotech, photonics, nanotechnology, and computer hardware and software.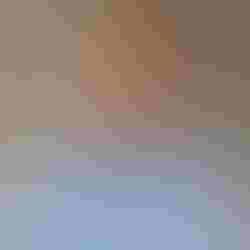 Klooster is a territory manager with the linear bearings company, Rollon. He holds a bachelor's degree in mechanical engineering. In his career, he has focused on machine design in aerospace jet engine component processing, high-pressure filtration, structural steel, and automation. His ME work developed into operations management. He works with companies to help solve automation challenges and grow their business in new markets.
The webinar is designed to teach attendees:
The characteristics of different types of linear bearings and slides 

The trade-offs involved in the different types in terms of performance, load, cost, durability, etc.

How to choose the optimal bearing or slide for a given application

Pitfalls in design, installation, and usage
Sign up for the Design News Daily newsletter.
You May Also Like
---
Sep 12, 2023
The Battery Show brings together engineers, business leaders, top-industry companies, and innovative thinkers to discover ground-breaking products and create powerful solutions for the future.
LEARN MORE