Got a Great Tech Story? MD&M Minneapolis Is Calling for Speakers
Got a Great Tech Story? MD&M Minneapolis Is Calling for Speakers
Share your expertise in medical device design and manufacturing at MD&M Minneapolis this November. Deadline July 16.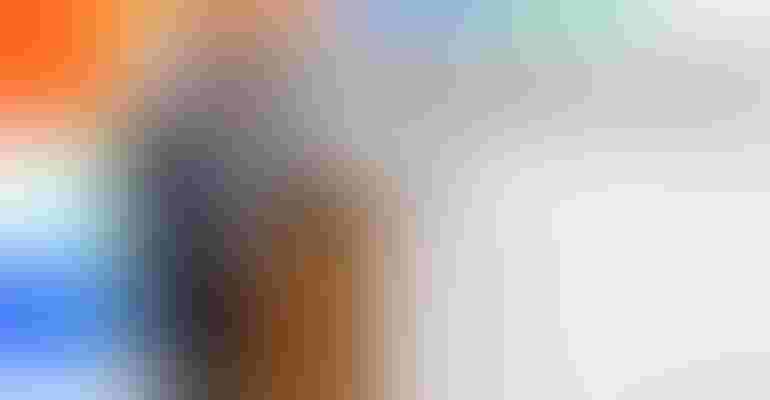 Engineers, managers, and executives involved in the rapidly advancing medical device design industry interested in sharing their knowledge are invited to submit their proposal to speak at the Medical Design & Manufacturing (MD&M) Conference, to be held November 3-4, 2021, in Minneapolis, Minn.
The MD&M Minneapolis Conference provides medical device design professionals with valuable education, networking, and career guidance information. We are accepting speaking proposals for the MD&M Conference and Medtech Central theater, as well as the Engineering HQ theater, serving the ATX, Design & Manufacturing, MinnPack, and Plastec engineering communities. You may submit as many different proposals as you like. The deadline for proposals is July 16.
Learn more, find event details, and submit your proposal here: https://ammn21-minn2021.cm.mapyourshow.com/1_0/index.cfm/proposals:main
We are accepting in-depth, detailed speaking proposals that may involve, but are not limited to, the following tracks and topics.
2021 MD&M CONFERENCE TRACKS
Regulations, Research & Development
Keeping current with medical regulations is an essential part of the research and design process. The challenge is to develop creative designs that meet regulatory requirements and at the same time take advantage of the newest material choices and innovative design methods. This track will look at ways to meet the latest medical device design challenges while also speeding the design process.
Topics include:
New and upcoming FDA regulations for medical devices

Next-gen materials and how to best use them

Using AI and machine learning to improve design

Innovative prototyping techniques

Integration of electronics/software into device design
Medical Device Design & Manufacturing
Medical design and manufacturing require an emphasis on quality from start to finish, while also implementing the latest best practices for design efficiency and production speed. This track will cover how to meet the tight medical quality assurance and quality control requirements, make use of the latest design and materials innovations, and manage risk to efficiently produce the most reliable devices.
Topics include:
Implementing tight quality assurance and quality contro

Sensors & AI in medical manufacturing

Materials choices and sourcing

Surgical robotics past, present, and future

Risk management best practices
Medtech Security, UI/UX, and Digital Transformations
Medical equipment must function extremely accurately, be usable in many situations by a wide variety of people and make use of the latest data management tools. Strict guidelines for patient information security must be met. This track will cover the interaction of medical equipment with safety, security, and data regulations.
Topics include:
Medical device security regulations

User training, safety, and patient experience

User interface and experience

How telemedicine & digitization are changing medical design

Digitization & data management
Innovation in Medical Design & Engineering
Challenge drives innovation, bringing about novel new ways of accelerating medical design and production for a wide variety of essential equipment. This track will focus on the latest advancements in medical design and engineering and how those can best be used in future development. Also explored will be what can be learned from the rapid development accomplished to battle the coronavirus and how can that information be used in future planning?
Topics include:
The role of automated or remote medical services moving forward

AI/machine learning application: diagnostics, therapeutics, automation

Working across industries and supply chains

Post pandemic: Working with regulatory bodies to reduce design burdens

Next-gen technologies: Miniaturization/wearables/implantables
If you have any questions, please email Conference Director Naomi Price ahead of the July 16 deadline at [email protected].
Sign up for the Design News Daily newsletter.
You May Also Like
---
DesignCon 2024

Jan 30 - Feb 1, 2024
Jan 30 - Feb 1, 2024
DesignCon is the premier high-speed communications and system design conference and exposition, offering industry-critical engineering education in the heart of electronics innovation — Silicon Valley.
Learn More