The Chicago-based Digital Manufacturing and Design Innovation Institute (DMDII) recently announced its first five funding recipients to advance US capabilities in the emerging field of digital manufacturing.
Over the next 12 to 18 months, collaborative teams from multiple organizations will work on challenges in the three "thrust categories" identified in DMDII's innovation investment roadmap: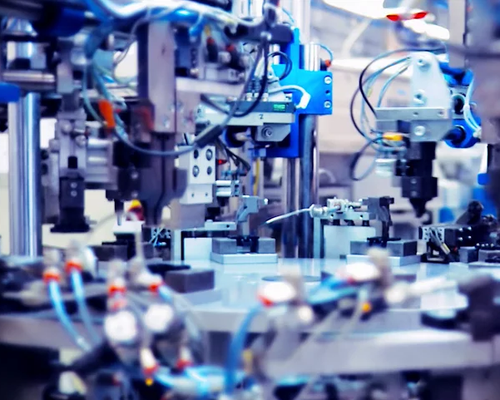 1. Advanced analysis: Focusing on data analysis, algorithms, and computing technologies.
2. Intelligent machines: Aimed at the integration of sensors and controls in manufacturing equipment and work cells.
3. Advanced manufacturing enterprise: Directed toward large-scale integration of information systems within the factory and the supply chain across the product lifecycle.
Development and commercial activity around digital manufacturing is expanding. DMDII, a public-private-academic consortium created as part of the National Network for Manufacturing Innovation started by President Obama, defines "digital manufacturing" as "the aggregation, analysis, and application of data across the lifecycle of a manufactured product," including "both product and process data."
The organization's investment roadmap is aligned with the strategic goals of the Defense Department (DoD), which is funding most of the new projects through DARPA (Defense Advanced Research Projects Agency).
The initial research awards will go out to five prime research contractors in five US states:
Green Dynamics Inc. of California, for development of analysis tools to be used in wind turbine design
STEP Tools Inc. in New York, for the application of cloud services and 3D models to CNC machining
Product Development and Analysis LLC of Illinois, to develop systems for automated assembly based on CAD models
The Design Automation Lab at Arizona State University, developing automated tolerance control processes for mechanical assemblies
Oregon State University for the application of digital technologies and 3D tools to the machining of large metal castings and fabrications.
Each prime contractor, in turn, will collaborate with groups of subcontractors.
The DMDII is an R&D program operated by UI Labs, a research and commercialization organization that brings together universities and private-sector interests to work on complex industrial challenges. Like with the other innovation institutes that have been created, DMDII provides a framework under which partners in industry, academia, and government can collaborate on projects it has identified as being crucial to the US's competitive advantage in digital manufacturing and design.
READ MORE ON THE NATIONAL NETWORK FOR MANUFACTURING INNOVATION
Even though manufacturing "is a $3 trillion sector in the American economy," the DMDII's chief technology officer William King told Design News, "in many ways, it's still kind of a clipboard, paper, and pencil world." As it's always been, the challenge is, "how do you design and manufacture more products, get them to your customers as fast as possible, and make the best use of resources along the way," and still do that without sacrificing quality, he said.
Advanced technologies, though, have the potential to significantly change the game for American industries. For example, said King, digital technologies can provide platforms that more tightly integrate design and production. In recent decades, such functions have become physically separated because of offshoring and outsourcing. "In many cases, the designer of something is not even in the same time zone as the person who makes the thing," he said. "It takes a huge effort for designers and makers to collaborate." These are barriers that can be broken down through technology-based collaboration.
The DMDII was announced in February 2014. The institute now has some 100 industry members, along with dozens of academic partners. The Obama administration has now launched seven advanced manufacturing innovation hubs across the country, investing over $500 million in federal money, which has been matched by over $1 billion in non-federal funds. The institutes are meant to increase the US's edge in applying next-generation technologies to manufacturing.
Al Bredenberg is a writer, analyst, consultant, and communicator. He writes about technology, design, innovation, management, and sustainable business, and specializes in investigating and explaining complex topics. He holds a master's degree in organization and management from Antioch University New England. He has served as an editor for print and online content and currently serves as senior analyst at the Institute for Innovation in Large Organizations.
[image via DMDII]
Like reading Design News? Then have our content delivered to your inbox every day by registering with DesignNews.com and signing up for Design News Daily plus our other e-newsletters. Register here!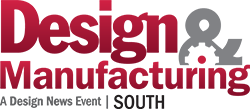 Design News will be in Orlando in November! Design & Manufacturing South will be in Orlando Nov. 18-19. Get up close with the latest design and manufacturing technologies, meet qualified suppliers for your applications, and expand your network. Learn from experts at educational conferences and specialty events. Register today for our premier industry showcase in Orlando.