What if your phone or computer became aware of itself? Would it be helpful, or would it want to dispense with you? Our obsession with artificial intelligence is becoming apparent in popular film. Here are the best 15 movies that explore the idea of smart systems becoming conscious. The concept appears as early as 1968 with the HAL computer system in 2001: A Space Odyssey and moves though last year's Ex Machina, with both movie revealing a scary view of a machine that wakes up.
Click on the movie poster to begin slideshow
The line between a smart machine and a conscious machine is huge right now. The Deep Blue chess computer may beat your best game, but it doesn't know it's playing chess? What if it did? In most of these imagined versions of self-aware machines, the results are not positive for humans. For every Wall-E saving the world, there are a dozen Ex Machina's trying to take over the world.
A quick question: What sentient machine appears in a 1939 movie? Hint: it does a smart soft shoe. The answer is on the final slide.
---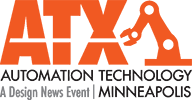 Your Data. Get It. Protect It. Practical information on embedding sensors in 3DP, automation & inventory control, big data as a diagnostic tool, cloud storage and security risks, and more in the Industry 4.0: Smart Strategies for Data Collection and Protection track at Automation Technology. Sept. 21-22, 2016 in Minneapolis. Register here for the event, hosted by Design News' parent company UBM.

---
READ MORE ARTICLES ON TOPIC:
Rob Spiegel has covered automation and control for 15 years, 12 of them for Design News. Other topics he has covered include supply chain technology, alternative energy, and cyber security. For 10 years he was owner and publisher of the food magazine Chile Pepper.