We often discuss the equipment and software migrations as part of the move to a smart manufacturing or industrial operations model. But what about talent migration?
The fact is that information technology (IT) and operations technology (OT) personnel come from different worlds. IT personnel work on the business side and are focused on keeping networks safe and secure. OT personnel work in industrial environments and are focused on plant or job-site productivity.
Yet strong collaboration between these two groups is absolutely essential. Both have key roles to play in helping their organizations successfully converge their IT and OT systems into a single, secure network infrastructure that unifies industrial operations with the corporate enterprise.
Most manufacturers and industrial operators that have made the migration to smart operations will tell you that it can't happen without some degree of talent migration also occurring within their IT and OT workforces.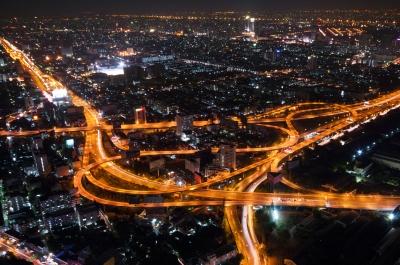 (Source: Znix at FreeDigitalPhotos.net)
So what can organizations do to bring their workforces together and be effective?
Acknowledge the Issue
Organizations that want to make the most of their converged IT/OT infrastructure must first acknowledge that IT/OT alignment is an issue that needs to be addressed. Ignoring it will only lead to friction or conflicting goals between the two groups.
For example, an IT department's preference for centralized routing may not make sense in a manufacturing environment, where a distributed routing approach can have performance and maintenance benefits.
Acknowledging and addressing IT/OT alignment early in the planning process can help avoid or minimize these issues.
[Visit Rockwell Automation at Booth 4576 at Pacific Design & Manufacturing, Feb. 9-11, at the Anaheim Convention Center.]
A process control manager for a leading commercial food producer told ARC Advisory Group: "We have come from a realm of doing things using proprietary controls networks to a point of using IP throughout. So IT is not the 'red-headed stepchild' anymore. For our projects today, they are a necessary partner."
Use a Common Vocabulary
IT and OT personnel have traditionally used their own technologies and approaches for meeting different goals. As a result, the differing terminology can be vexing.
A common vocabulary can help bridge this gap and ensure IT and OT workers are singing from the same song sheet. This will allow for more seamless collaboration as the two sides -– and their technologies –- come together.
Resources such as the Converged Plantwide Ethernet (CPwE) reference architectures created by Rockwell Automation and Cisco can help. These documents, available to anyone at no cost, use a common technology view and are based on standard networking technology. This helps provide education, design guidance, recommendations, and best practices in a way that ensures a mutual understanding for IT and OT workers.
Re-skill the Workforce
Organizations must take it upon themselves to ensure IT and OT workers have the skills and knowledge needed to design, implement, and sustain converged IT/OT infrastructures.
New industry training programs have been developed to this end. For example, Rockwell Automation and Cisco have partnered to offer two industrial networking courses and certifications.
The Managing Industrial Networks with Cisco Networking Technologies (IMINS) course focuses on equipping IT and OT workers with the foundational skills they need to manage and administer industrial network systems. The course also prepares students for the Cisco Industrial Networking Specialist certification exam.
The Managing Industrial Networks with Cisco Technologies (IMINS2) course focuses on more advanced topics, such as EtherNet/IP, wireless implementation, and advanced troubleshooting. This course prepares students for a second certification, the Cisco Certified Network Associate (CCNA) Industrial.
An Ongoing Process
These are important steps but not a means to an end. Smart operations will continue to evolve as best practices, technologies, and security requirements change. Your IT/OT workforce will need to evolve with them through ongoing collaboration and education.
Brian Fortney will be part of a panel, "No Worker Left Behind: Optimal Integration of Industrial IoT With the Human Work Force," at Pacific Design & Manufacturing at the Anaheim Convention Center, Feb. 9-11, a Design News event and the West Coast's most comprehensive design and manufacturing trade show of the year. Register here.
As the Global Business Lead for Rockwell Automation Workforce and Training Services, Brian Fortney communicates strategy to geographically specific sales force and distribution channel to drive growth in all categories of customer facing Rockwell Automation product and maintenance craft skills training. He presents consultative-based training solutions for global accounts, and helps raise awareness of training services offerings. Prior to joining Rockwell Automation, he served in various leadership roles in the advertising and publishing industry. Fortney holds a Bachelor's degree in Business Administration from Mount Union College and an MBA from Baldwin Wallace College.
To learn more about IT/OT training and certification, visit the Managing Industrial Networks resource page.