Augmented Reality Moves to the Wrist
Augmented Reality Moves to the Wrist
Nerve signals from Facebook's wristwatch will control augmented reality (AR) devices. But what about the glasses?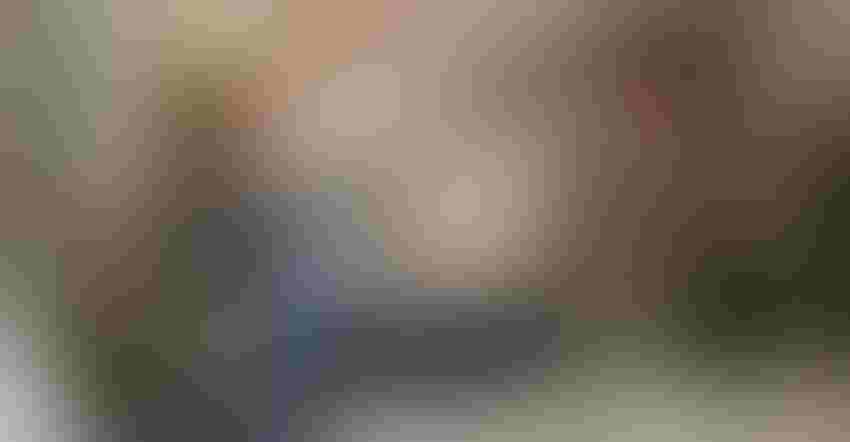 Nerve signals from Facebook's wristwatch will control augmented reality (AR) devices. But what about the glasses?
Adobe Stock
Facebook's latest augmented reality (AR) wristwatch controller will augment smart glasses to allow wearers to operate in an AR world. The wrist inputs will help users touch and move virtual objects and be able to control them at a distance, as was explained in a blog from Facebook's Reality Labs (FRL). These innovations fall under the domain of human-computer interaction (HCL) hardware and software systems.
The recent blog confirmed that Facebook had been working on a wrist controller for its AR glasses. The wrist-based wearable device uses electromyography (EMG) to translate electrical motor nerve signals that travel through the wrist to the hand into digital commands that can be used to control a device's functions.  For now, the EMG wristband will be used to provide a "click" that will perform the same task as pressing a button. Eventually, the wristband will support more advanced AR features such as touching and moving virtual interfaces and objects, both nearby and at a distance. The wristband may include haptic feedback to approximate touch sensations, such as drawing back a bow's string to shoot an arrow in an AR gaming environment.
Later this year, Facebook plans to address, "some groundbreaking work in soft robotics to build comfortable, all-day wearable devices and give an update on our haptic glove research."
But why is this AR wristwatch control device part of Facebook's smart glasses platform? According to the blog, the original goal behind the now 6-year-old FLR group (then Oculus Research) was to create the ideal input device for AR glasses. Specifically, the hope was to develop ubiquitous input technology — something that anybody could use in all kinds of situations encountered throughout the course of the day.
"Imagine being able to teleport anywhere in the world to have shared experiences with the people who matter most in your life — no matter where they happen to be," says Andrew Bosworth, Facebook's FRL leader in the blog. "That's the promise of AR glasses. It's a fusion of the real world and the virtual world in a way that fundamentally enhances daily life for the better."
Rather than dragging the user's attention to the screen of a mobile phone, AR glasses endeavor to see the world exactly as seen by the user, placing people at the center of the computing experience. In this way, AR glasses will bring the digital world to users in three dimensions to help them communicate, navigate, learn, share, and take action in the world.
When will these AR devices be available to the general public? Earlier this month, Facebook lowered expectations on the scaled-back feature set and the delivery date of its first product – smart glasses from Ray-Ban in partnership with Luxottica. The only detail the company has revealed is that the smart glasses will be released sometime in late 2021.
Facebook is joined by Microsoft, Google, Apple, and Amazon among companies that are developing augmented-reality smart glasses as the next generation of computing devices.
John Blyler is a Design News senior editor, covering the electronics and advanced manufacturing spaces. With a BS in Engineering Physics and an MS in Electrical Engineering, he has years of hardware-software-network systems experience as an editor and engineer within the advanced manufacturing, IoT and semiconductor industries. John has co-authored books related to system engineering and electronics for IEEE, Wiley, and Elsevier.
Sign up for the Design News Daily newsletter.
You May Also Like
---
Sep 12, 2023
The Battery Show brings together engineers, business leaders, top-industry companies, and innovative thinkers to discover ground-breaking products and create powerful solutions for the future.
LEARN MORE