5 Augmented Reality Suppliers to Watch in 2017
5 Augmented Reality Suppliers to Watch in 2017
Augmented reality (AR) isn't just for games. Here are five companies looking to bring AR into enterprise, including the factory and beyond.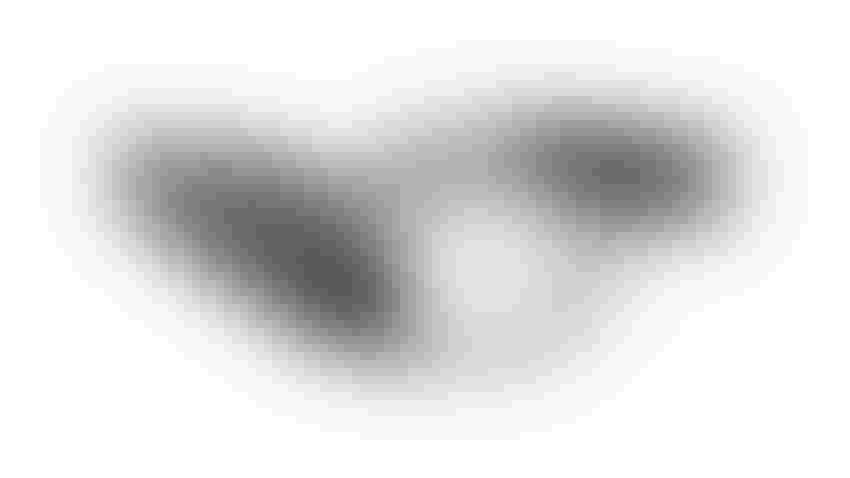 Augmented reality (AR) was one of the biggest trends at the recent Pacific Design & Manufacturing show. With growing interest in Internet of Things (IoT) applications more and more companies are seeking AR as an enterprise solution to make visual use of the the massive amounts of incoming data.
In a report released this month, ABI Research predicts that AR will hit an inflection point in 2018 and grow to a $98 billion market by 2021, with energy, manufacturing, and logistics verticals accounting for the largest market shares. Eric Abbruzzese, Senior Analyst at ABI Research, said, "2018 will be the year all verticals experience a significant jump in AR adoption rates...This is due to a congruence of three factors: significant time in market for pilot phases and small deployments to provide success indicators, greater breadth and depth of use case support through platforms, and an overall more mature market in terms of deployments, integrations, and usage."
Many suppliers are already working at the forefront of this, with use cases emerging across a number of industries from aerospace and automotive to healthcare.
Pacific Design & Manufacturing featured a number of exhibitors both directly and indirectly working to implement AR technology into the enterprise space. Here are some of the top companies worth watching in the years ahead.
ESC Boston is back! Get ready for an expanded, expert-led program over two full days, May 3-4, 2017. Part of America's largest embedded systems industry conference series, ESC Boston gives you the chance to drill down into four tracks covering embedded hardware, embedded software, connected devices and the IoT, and advanced intelligence. Register Today!
1.) Scope AR
Headquartered in Canada, Scope AR focuses on AR for creating "smart instructions" and live video support calling solutions. The company's goal is to leverage AR to make the jobs of technicians and workers, both in the factory and on the field, simpler.
Back in November the company announced a partnership with Caterpillar to provide live support for Caterpillar dealers in repairing, troubleshooting, and maintaining equipment. Scope AR's Remote VR technology uses an AR headset (like Microsoft Hololens) or even a tablet or smartphone to overlay annotations, 3D models, and contextual cues onto live video, while also allowing for live audio and video connection. Essentially a field technician could connect to someone on-site for real-time support.
Scope AR has also recently unveiled its WorkLink software, which allows companies to create their own AR-based smart instructions for a variety of tasks from installation to maintenance. The platform requires no coding experience and smart instructions can be created in a manner of hours without the need for a separate team or outsourcing.
 
2.) OPS Solutions
Michigan-based OPS Solutions is bringing AR into manufacturing assembly, training, inspection, and quality control with its Light Guide Systems (LGS). The LGS is a system that overlays interactive projections onto any object placed underneath it. The projections provide cues, instructions, and even error checking and the system is capable of recognizing objects and the user's hand movements in order to ensure tasks are being completed correctly.
The LGS can guide a worker through a task step by step as it's being performed and eliminate the need for printed work instructions or computer screens and can also ensure workers do not miss key steps in an assembly or maintenance process.
The company has also recently announced a partnership with Hewlett Packard on its Light Guide Pro System, a more compact version that runs on a HP Sprout Pro PC and is targeted at office, hospital, and home use.
 
3.) Ngrain
Canada-based Ngrain is aiming to be an enabler for AR applications. Company's Producer Pro software is an automated platform for managing, producing, and deploying AR experiences without the need for coding or 3D graphics experience. Customers can create content for maintenance and assembly applications and upload it to a mobile app.
The company's name comes from the idea of treating models as though they are made of grains of sand. Ngrain's software utilizes a proprietary engine captures numerous, granular 3D data points of an object (voxels, the 3D equivalent of pixels) in order to create a detailed, 3D model that can then be delivered via the software. From there users can use AR glasses, tablet, or other wearable display to examine a virtual simulation of the object in a real-time environment.
 
4.) Vuzix
On the hardware end, Vuzix has become the new AR company on everyone's mind. With Google Glass shelved and the Microsoft's Hololens still building up momentum, customers are still waiting for a headset to do for AR what the Oculus Rift and HTC Vive have done for virtual reality (VR).
After a successful showing of its M3000 smart glasses at CES 2017, the company is expected to roll out its enterprise smart glass product in summer of 2017. The M3000 is meant to be an AR headset for enterprise and commercial applications, targeted at industrial, medical, supply chain, retail, and help desk applications (i.e. those being created by other suppliers on this list). At the M3000's core is an Intel Atom processor and 64GB of built-in memory. The headset also features a camera for live streaming and recording as well as wireless connectivity capabilities that allow it to interface with Android and iOs devices. It also features head tracking, GPS, as well as voice control and gesture controls (via a touch pad).
 
5.) ESI Group
While not an AR-based company, what makes French company ESI Group interesting is that it is tackling the same issues many AR suppliers are looking at, but doing so with VR.
ESI Group's focus is on what the company calls, "immersive virtual engineering," combining immersive VR with virtual prototyping. The latest version of their software IC.IDO (pronounced "I See, I Do") adds support for head-mounted displays (HMDs) like the Oculus Rift and HTC Vive as well as their respective handheld controllers, in addition to VR CAVEs, powerwalls, and desktop systems. The software allows engineers to create virtual simulations of devices, products, and environments and is targeted at process release engineers, manufacturing process engineers, assembly tooling program managers, and ergonomic engineers across a variety of manufacturing and assembly industries.
Using VR, engineers can explore scale models of their designs, interacting with them as they would the actual object, or they can adjust the scale for deeper inspection of specific components. Imagine, an automotive engineer being able to view a vehicle at scale in real time, but also expand the scale to get a detailed view of a specific part, like a spark plug. ESI Group's aim is to cut costs and improve efficiency by allowing engineers to verify product designs virtually before any physical object is produced or assembled.
Chris Wiltz is the Managing Editor of  Design News.
[main image source: Vuzix]
Sign up for the Design News Daily newsletter.
You May Also Like
---
Sep 12, 2023
The Battery Show brings together engineers, business leaders, top-industry companies, and innovative thinkers to discover ground-breaking products and create powerful solutions for the future.
LEARN MORE