Better Strain Sensors to Promote Mobility Solutions for Disabled Patients
Better Strain Sensors to Promote Mobility Solutions for Disabled Patients
Researchers used a combination of computer vision and optical technology to develop the sensors, which are made of lightweight materials for usability.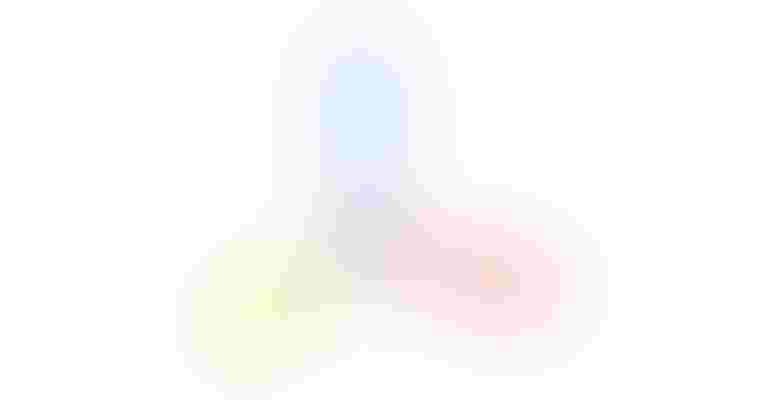 Researchers at Pohang University of Science and Technology have developed CVOS sensors that captures multiaxial alterations in real-time and presents them as a map.
AleksVF/iStock/Getty Images Plus via Getty Images
Strain sensors integrated into therapeutic wearable robots could provide a novel treatment for people with disabilities to improve their quality of life. Researchers from South Korea have developed flexible sensors—called computer vision-based optical strain (CVOS) sensors—that can analyze data by translating specific physical changes in specific regions into electric signals. The sensors, made of lightweight materials that can easily be attached to the skin, are adept at gauging even the most subtle bodily changes.
Patients wearing a robot equipped with the sensors receive assistance for muscle and joint exercises while walking or sitting as they recover from injuries that have limited their mobility, the researchers revealed in a press statement.
"The CVOS sensors excel in distinguishing body movements across diverse direction and angles, thereby optimizing effective rehabilitative interventions," said Sung-Min Park, a professor at Pohang University of Science and Technology (POSTECH), who led the research.
Overcoming Challenges With Strain Sensors
Soft strain sensors that sense movement and can be integrated into devices and clothing already exist. However, they typically lack durability because they are susceptible to temperature, humidity, and other external factors that impact them negatively. Further, they are complex to fabricate, which has limited their commercialization.
The POSTECH team aimed to overcome these limitations by integrating a combination of computer vision and optical sensor technology that the researchers developed for the project. The technology analyzes microscale optical patterns, extracting data regarding changes, they said.
The CVOS technology combines computer vision, in which computers discern and analyze digital images or video data, with real-time multiaxial strain mapping, which captures multiaxial alterations in real-time and presents them as a map.
This approach inherently improves sensor durability by eliminating elements that compromise functionality as well as streamlining the fabrication processes, the researchers said. It also provides more advanced sensing than sensors that solely detect biaxial strain, they noted.
Testing and Future Application
The researchers tested the sensors in assistive devices used for rehabilitative treatments, evaluating the performance through an AI-based response correction algorithm that corrects diverse error factors arising during signal detection. What they found is that the system enables the precise recognition of intricate and various bodily motions through a single sensor, they reported.
Moreover, even after undergoing more than 10,000 iterations, the sensors consistently maintained their performance, the researchers found.
While the rehabilitation and medical realm seem the best fits for use of the sensors, Park said that the sensors can be custom designed to suit various applications. "By tailoring design indicators and algorithms to align with specific objectives, CVOS sensors have boundless potential for applications spanning industries," he said.
Sign up for the Design News Daily newsletter.
You May Also Like
---
Sep 12, 2023
The Battery Show brings together engineers, business leaders, top-industry companies, and innovative thinkers to discover ground-breaking products and create powerful solutions for the future.
LEARN MORE