Silicon Photonics Rising to AI Chip Demands
Silicon Photonics Rising to AI Chip Demands
Photonics advances pave path for ICs handling massive data loads at high speeds.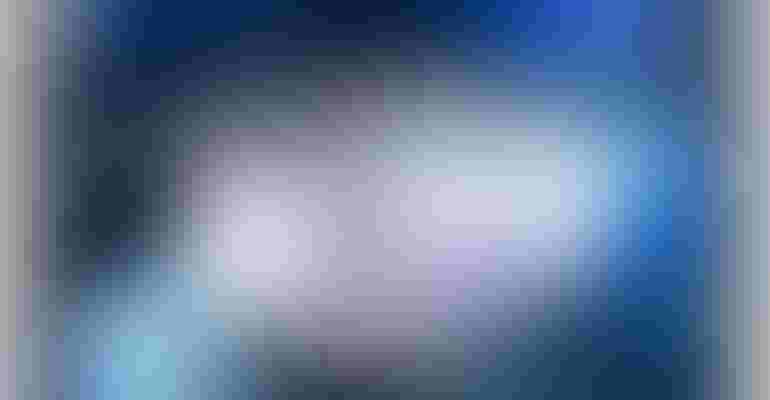 Open Light offers silicon photonics solutions based on an open market silicon photonics platform.
OpenLight
As artificial intelligence and machine learning continue to impose insatiable demands to process higher amounts of data at higher speeds, engineers are looking beyond traditional silicon-based solutions at promising alternatives. One possibility is silicon photonics, which allows for the development of compact photonics ICs that can potentially provide high-density bandwidth connections for AI and machine learning.
Adam Carter, CEO of OpenLight, a photonics company that has developed an open silicon photonics platform with integrated lasers, recently engaged in an e-mail conversation with Design News Senior Editor Spencer Chin on how advances in silicon photonics are helping to meet some of the demands of AI and machine learning. The Q&A follows below.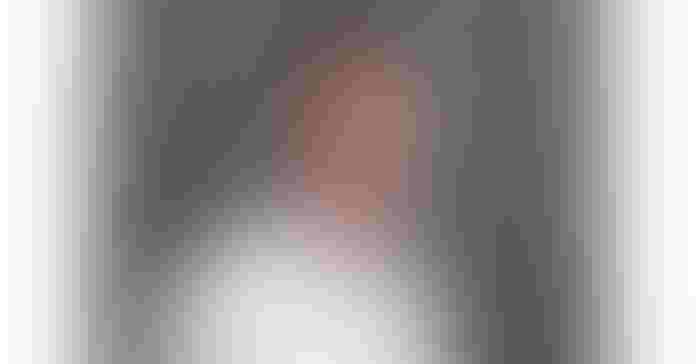 Adam Carter, CEO of Open Light.
What advances in silicon photonics are making possible circuits that can handle the large amount of data processing required for AI and machine learning?
Carter: The use of artificial intelligence (AI) is expanding rapidly and its growing influence across applications means that the underlying infrastructure needs to be supported with more efficient computing coupled with faster data processing and a higher level of memory. Integrated silicon photonics has paved the way for short-distance optical interconnects, offering a solution that combines high-speed data transfer, low power consumption, and enhanced thermal efficiency (pj/bit). Today, silicon photonics allows for the development of compact and densely packed photonics integrated circuits (PICs), enabling the creation of high-density bandwidth connections crucial for AI/ML workloads.
Advancements in heterogeneous laser integration and III-V materials have made it possible for better coupling between laser and waveguide, reducing the drive current to the laser hence leading to reduced power consumption. This leads to significant CAPEX and OPEX cost saving in backend manufacturing and assembly costs, while giving rise to a new generation of PICs that have the capacity to house multiple channels and as a result, larger data processing levels. As AI models continue to grow in complexity and size, the ability to scale up photonic circuits in the number of channels and the bandwidth per channel is crucial for meeting the computational demands of these applications.
What hurdles do silicon photonics need to tackle before taking on a greater role in AI-based processors?
Carter: The growing capabilities of ML and AI applications will lead to significantly greater demands for optical connectivity in the future, surpassing the requirements of today's data center networks. One of the core challenges associated with high-speed computing is centered around the use of electrical packet switching, which faces a fundamental issue — latency. This is where the potential of silicon photonics comes into play to contribute for the development of optical switching solutions. So, instead of employing electrical packet switching, the concept involves optical switching. This approach has the potential to significantly reduce latency compared to electrical counterpart due to the complexity of optical devices and protocols in use.
Additionally, while silicon photonics offer the ability to scale, there is still work to be done to produce more complex chips on the smallest area of silicon possible as well as improving the performance of the lasers and other components to enhance the PIC performance, thermal efficiency as well as providing future cost reduction through better component design (active and passives) and silicon process improvements to handle the most demanding AI tasks.
What are the main challenges to making silicon photonics more cost-competitive with other technologies?
Carter: The current challenge is to reduce costs and complexities for production. Taking the conventional route isn't cost prohibitive and involves a huge amount of investment for backend manufacturing. At the same time, seamless integration of silicon photonic components with existing electronic infrastructure is essential. This includes not only compatibility at the hardware level but also the development of standardized interfaces and protocols for designing, modeling, testing, and packaging for production — these are area's that OpenLight is aggressively pursuing partners to provide our customers with a suitable end to end ecosystem to enable AI/ML networks of the future.
Additionally, there are hurdles in working with CMOS foundries to produce PICs. To enable and accelerate the use of PICs in various markets and applications, we first need to focus on building an ecosystem and enable industry to access the technology with the right design tools.
Are there projects underway that are leveraging silicon photonics for AI-based systems?
Carter: We have numerous projects at various stages of development with customers ranging from startups to larger more established public companies. These customers are either asking us to help them design their specific PIC or are designing it themselves. In both of these cases this utilizes the OpenLight PDK which can be accessed through our foundry partner Tower Semiconductor. One customer has already received the first Silicon PIC back and is currently evaluating the performance in their application.
Spencer Chin is a Senior Editor for Design News covering the electronics beat. He has many years of experience covering developments in components, semiconductors, subsystems, power, and other facets of electronics from both a business/supply-chain and technology perspective. He can be reached at [email protected].
Sign up for the Design News Daily newsletter.
You May Also Like
---
DesignCon 2024

Jan 30 - Feb 1, 2024
Jan 30 - Feb 1, 2024
DesignCon is the premier high-speed communications and system design conference and exposition, offering industry-critical engineering education in the heart of electronics innovation — Silicon Valley.
Learn More