Technology Gives Robots Human-Like Sense of Grip
Technology Gives Robots Human-Like Sense of Grip
A sensor provides high-resolution tactile information so robots could better manipulate and grasp objects.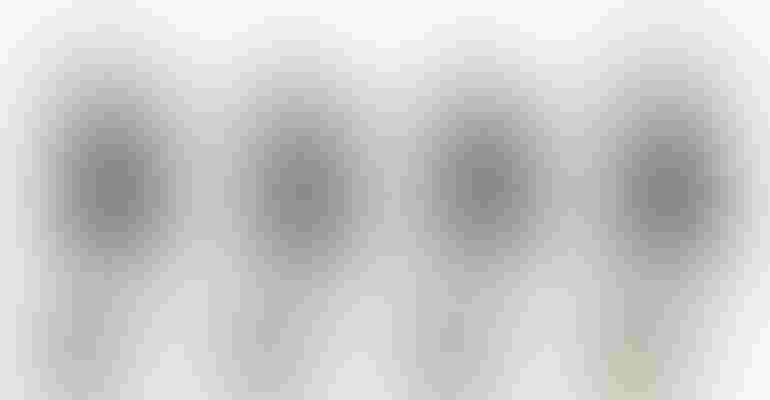 Researchers have developed a sensor that can give robotic hands a more human-like way of feeling various objects (pictured) that it grips or grasps.
F-TOUCH Team, Queen Mary University of London
One key objective for scientists developing robots is to provide them with a sense of touch similar to that of humans so they can grasp and manipulate objects in a way that's appropriate to the objects' composition.
Researchers at Queen Mary University of London have developed a new low-cost sensor that can measure parameters directly that other sensors often don't take into consideration in order to achieve a higher measurement accuracy, they said.
Whereas other sensors estimate interaction forces via tactile information acquired by camera images, the L3 F-TOUCH sensor can measure an object's geometry and determine the forces to interact with it. This gives it an advantage and paves the way for more human-like sensory connection between robotic hands or grippers and objects with which they interact, said Kaspar Althoefer, a professor at the university who led the research.
"The L-3 F-TOUCH measures interaction forces directly through an integrated mechanical suspension structure with a mirror system achieving higher measurement accuracy and wider measurement range," he said. "The sensor is physically designed to decouple force measurements from geometry information. Therefore, the sensed three-axis force is immuned from contact geometry compared to its competitors."
The sensor also is lightweight and low-cost and works using embedded wireless communications, so it can be an affordable option for retrofitting existing robot hands and graspers, Althoefer added. 
Robots Feeling Like Humans Do
The human hand can sense many things, including pressure, temperature, texture, and pain, as well as tell what objects are and their size, shape, and other properties merely by picking them up and grasping them. Most current robot grippers or hands, however, can do none of these things nearly as well as someone's real hand, as they lack integrated haptic capabilities, which makes handling objects difficult.
When the L3 F-TOUCH sensor, which is made of elastomer, touches the surface of something, a compact suspension structure enables it to displace upon contact. This happens when the elastomer, a rubber-like material, deforms to measure high-resolution contact geometry exposed to an external force.
The sensor uses the detection of a special marker, called an ARTag, to track the elastomer's displacement. This is what allows the researchers to measure contact forces along the three major axes (x, y, and z) via a calibration process, thus enabling more direct interaction with an object that a robot hand grasps, according to the researchers.
The team published a report on its work in the journal, IEEE Robotics and Automation Letters.
The sensor can pave the way for more advanced and reliable robotics in the future that are more capable of handling objects and performing complex manipulation tasks, Althoefer said. Robots outfitted with the devices also can give humans working with those machines a greater sense of safety, knowing they have a more human-like sense of how to manipulate an object in their grasp.
Researchers plan to focus future work on the device on extending its capabilities to measure not only force along the three major axes but also rotational forces such as twist, which could be experienced during a task such as screw fastening while remaining accurate and compact.
"These advancements can enable the sense of touch for more dynamic and agile robots in manipulation tasks, even in human-robot interaction settings, like for patient rehabilitation or physical support of the elderly," Althoefer said. 
Sign up for the Design News Daily newsletter.
You May Also Like
---
Sep 12, 2023
The Battery Show brings together engineers, business leaders, top-industry companies, and innovative thinkers to discover ground-breaking products and create powerful solutions for the future.
LEARN MORE