Encouraging the Next Generation of Robotics Engineers
Encouraging the Next Generation of Robotics Engineers
Robotics are advancing. Education needs to keep up and should start as early as kindergarten, says IME West speaker.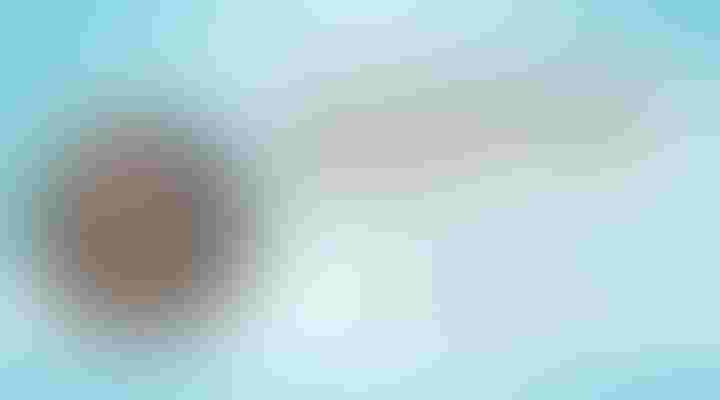 As a robotics application engineer for Archytas Automation, Laura Armstrong is excited to see the growth of robotics in manufacturing and other sectors. But as a former high school math and engineering teacher, she's particularly thrilled to help prepare students for careers as robotics design engineers and robotics operators. For these newcomers to drive further advancements, however, particularly when it comes to the next big thing, AI, educational opportunities must increase.
"I'm passionate about education, and I'm passionate about reaching more students," Armstrong tells Design News. "The rate of robotics and automation in industry is increasing, and therefore education on industrial robots needs to increase as well. One of the big buzzwords right now is AI within robotics. So there's just a lot of technology that's advancing at a rapid rate. And so it's really important to stay up to date with industry within education."
Armstrong will be speaking on Feb. 7 in the upcoming IME West panel discussion, "The Changing Path: Women's Perspective on the Future of Robotics." She will be joined by Morgan Zandonella, engineering program manager at Medtronic Neurovascular and president of the Society of Women Engineers, Orange County; Courtney Fernandez, application engineer at Universal Robots; and Vinita Palaniveloo, senior software engineer at Miso Robotics.
The session is "not only about robotics, but certainly about involving women. And perhaps getting the next generation involved. So those are all exciting prospects," Armstrong says.
She would love to see education "increase at the same rate from kindergarten through PhD levels. We're seeing a lot of robotics competitions and things like that at the middle school and high school levels. It's particularly important at the younger ages—getting these robots in front of students through hands-on programming activities."
To help make an immediate impact, though, Armstrong says her company, Archytas Automation, is focusing on the community college level. "That really is a place where we can bridge the skills gap. It's one thing to go from a high school student building a robotic car with an Arduino. That's awesome that they're learning those principles. But then to go into a manufacturing facility where there's dozens of robots in use—there's a gap there."
Archytas could help fill that gap with its robotic arm, which is designed to help small- and medium-sized businesses enter automation at a lower barrier. "So lower cost, simpler to use—the barrier for entry is just much easier," she says. "An additional piece of what we're doing is creating educational content and labs around robotics for schools. That's primarily my role."
Armstrong believes the "number of robots in a classroom need to increase, but for that to happen and to reduce the robot-student ratio, they have to be affordable and something that schools are willing to invest in. And so that's where we're finding ourselves, working alongside of educators to help them integrate [robotics] into existing curriculum and classrooms, but at that lower barrier to entry." For instance, with Archytas's low-cost HDI 1 7-axis industrial robotic arm, students can learn how to design custom end-of-arm tooling.
Armstrong has also noticed a lot of grant funding available for schools. "You know, there's a lot of companies that want to help with education. A lot of schools, at least at the community college level, do get grant funding, especially right now for manufacturing. And whether that's through government grants or local grant funding, I think that's a really good place for companies that wish to enter into education to partner with educators."
Armstrong also finds herself in the position of educating manufacturing professionals about robotics. "One industry that's really exciting and also very important right now is manufacturing," she says. But "there are two myths out there. One myth is that robotics is going to replace humans. And the other is that they are expensive. I think it's scary for some companies because it could be a big upfront cost, but at the same time they have purchase orders that they can't fill.
"So my response [to the myths] is training those employees for operating a robot or helping with production using the robotics and automation. [Robotics] is allowing more intellectual [roles] for humans, and it is also allowing a company to expand and grow and hire more people as they expand and grow. So I think that those two myths are things that can be intimidating and something that we hear often outside of the robotics world, but once you're in robotics and understand the use cases for robotics, you know the possibilities really are endless for companies."
Armstrong hopes to see a wide group of attendees at the panel discussion. "It would be amazing if students are there. I would have loved an opportunity like this when I was a student, to be able to not only learn more about automation and robotics, but to see women in the field." She says that her co-panelists "all bring a different perspective to the table and we're diverse in our previous work and as people.
"It's just a really neat honor for me personally because I look back to when I was an engineering student, and I was one of three girls in my classes, never more. I had one female professor. In my first engineering role, I was one of two females out of a team of 20."
Armstrong encourages companies to take chances on women. "Women bring an array of skills to the table that can benefit any company. Take a chance on women because representation does matter.
"As a female, I think I'm finding more and more females like those who are on the panel with me to connect with," she says. "We have Society of Women Engineers that will be represented and there's just an increasing number of women who are finding community and encouraging one another, and it's really exciting to be a part of that. It's like we're all in this together to help create a better culture and society for upcoming engineers and for robotics operators and technicians and those sorts of career paths."
Sign up for the Design News Daily newsletter.
You May Also Like
---
Sep 12, 2023
The Battery Show brings together engineers, business leaders, top-industry companies, and innovative thinkers to discover ground-breaking products and create powerful solutions for the future.
LEARN MORE