3D-Printed Robotic Gripper Works Without Electronics
3D-Printed Robotic Gripper Works Without Electronics
This soft device can pick up, hold, and release objects, needing only a bottle of high-pressure gas as a power source.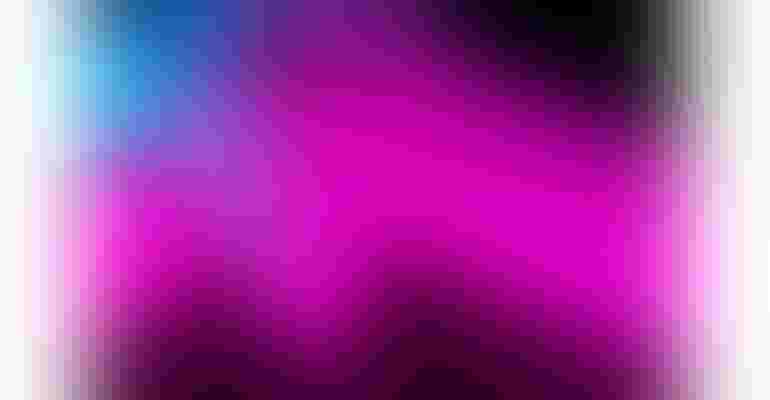 Close-up image of part of the new soft robotic gripper that functions without electronics and directly after being fabricated.
Image source: UC San Diego Jacobs School of Engineering / David Baillot
Researchers have successfully 3D-printed a soft robotic gripper that can function immediately after fabrication without any electronics technology, allowing it to function both mounted or untethered for more flexibility of application. Roboticists at the University of California San Diego developed the device—which functions right off the printer—in collaboration with researchers at BASF Corp.
The device is equipped with built-in gravity and touch sensors that allow it to pick up, hold, and release objects, using fluid logic to remember when it has grasped an object and is holding on to it, the researchers said. When it detects the weight of the object pushing to the side as it rotates horizontally, it releases the object.
"It's the first time such a gripper can both grip and release," explained Yichen Zhai, a postdoctoral researcher in the Bioinspired Robotics and Design Lab at the University of California San Diego. "All you have to do is turn the gripper horizontally."
Researchers designed the functions of the device so that a series of valves would allow the gripper to both grip on contact and release at the right time, he explained. Turning it, then, triggers a change in the airflow in the valves, making the two fingers of the gripper release.
Overcoming Common Issues with Soft Robotics
To reach their design goals for the device, researchers had to overcome some drawbacks of current 3D-printed soft robots, including a certain level of stiffness, a large number of leaks when they come off the printer, and the need for a fair amount of processing and assembly after printing to function properly.
To do this, the team developed a new 3D printing method in which a printer nozzle traces a continuous path through the entire pattern of each layer printed. The researchers compared it to drawing a picture without ever lifting a pencil off the page, and the method reduces the likelihood of defects in the final printed device, they said.
The new method also allowed researchers to print thin walls down to 0.5 millimeters in thickness which, when paired with complex, curved shapes, allow for a higher range of deformation. This resulted in a software structure for the gripper overall, a departure from more previously rigid printed devices, they said.
Robotic Gripper Holds Potential
Researchers published a paper on their work in the journal, Science Robotics. The gripper is part of a larger design aim to develop soft robotics machines that can more safely interact with humans and handle delicate objects than their rigid counterparts.
The researchers envision the gripper mounted on a robotic arm for industrial manufacturing applications, food production, and the handling of fruits and vegetables. It also could be mounted onto a robot for research and exploration tasks, or function untethered, as it requires only a bottle of high-pressure gas to provide the energy it needs to function, the researchers said.
Sign up for the Design News Daily newsletter.
You May Also Like
---
DesignCon 2024

Jan 30 - Feb 1, 2024
Jan 30 - Feb 1, 2024
DesignCon is the premier high-speed communications and system design conference and exposition, offering industry-critical engineering education in the heart of electronics innovation — Silicon Valley.
Learn More