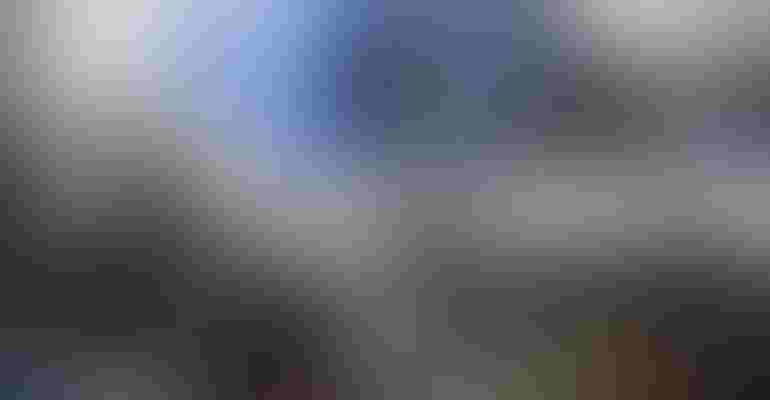 Image courtesy of Aitiip Technology Center
While typical turbine blade temperatures of modern-day high-bypass turbofan engines can reach 1,000° to 1,200°C, today's passenger jets also employ turbines in cooling systems for these blades where the temperature requirements are much lower. Targeting this application, a three-year R&D project executed by partners Aitiip Technology Center of Spain and compounder Liebherr of Germany has succeeded in manufacturing injection molded thermoplastic turbines for the aircraft of the future using a carbon fiber–reinforced polyaryletherketone (PAEK) compound. Typically, PAEK withstands continuous service temperatures up to about 250°C.
Aitiip has succeeded in developing an innovative proprietary technology that enables the production of parts with complex geometries by injection molding thermoplastic compounds. The turbines are also recyclable. Until now, the only option for such components was costly metallic materials that were welded together in a time-consuming fabrication process. Needless to say, the one-shot injection process saves on time, energy consumption, and cost. Aitiip has managed to adapt this injection process to the complex geometry required for the production of these parts in a more sustainable material.
The INN-PAEK project received almost €800,000 ($864,000) in funding from the Clean Sky 2 Joint Undertaking, within the European Union's Horizon 2020 framework program.
The results of the INN-PAEK project are said to deliver an advanced, more sustainable, and environmentally friendly production system from which the aviation industry of the future can benefit. The aviation sector is being redirected by Europe toward circularity, which will require alternative structures and components in the coming years to achieve the goal of reducing fuel consumption and CO2 emissions by 20%. It is estimated that some 40,000 new aircraft will be required over the next two decades to meet transport needs.
Sign up for the Design News Daily newsletter.
You May Also Like
---
Sep 12, 2023
The Battery Show brings together engineers, business leaders, top-industry companies, and innovative thinkers to discover ground-breaking products and create powerful solutions for the future.
LEARN MORE