Faster Current Loops Yield Better Servo Motor Control
Faster Current Loops Yield Better Servo Motor Control
Software allows servo drive manufacturers to shed their FPGAs.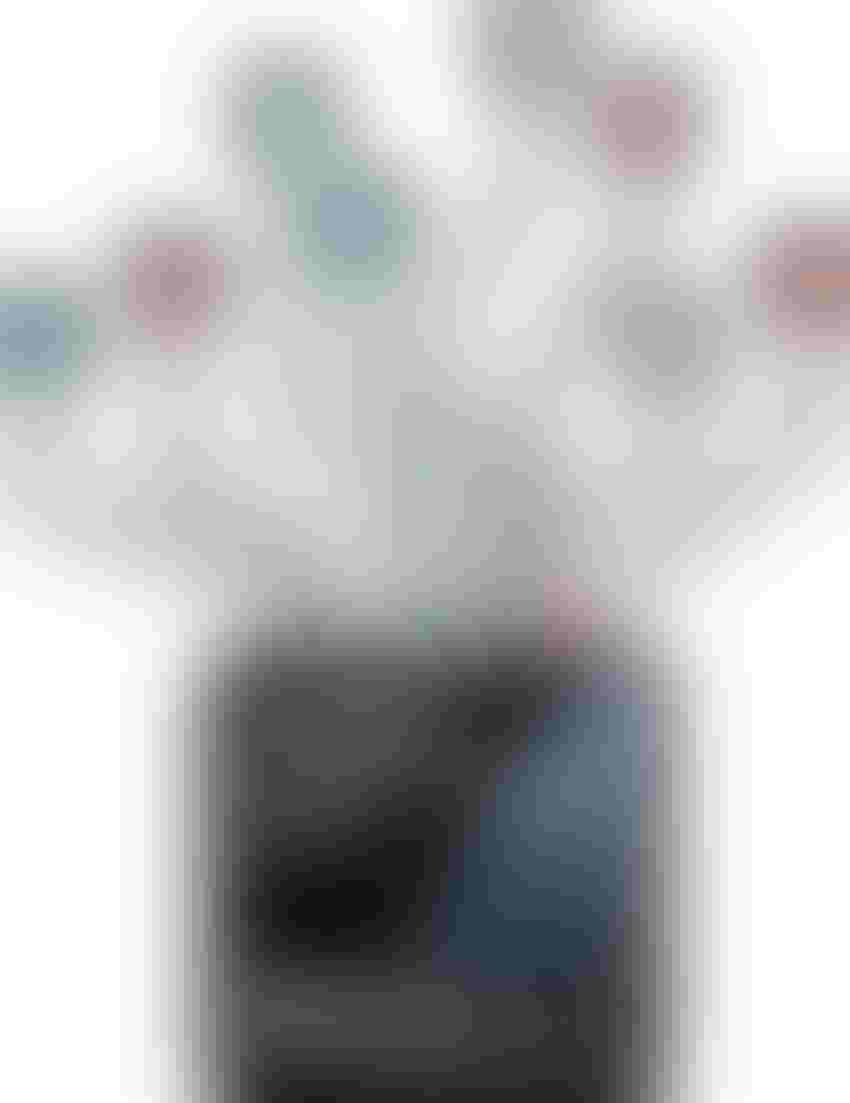 A new software product promises to boost the bandwidth of a servo drive's current control loop, opening up new possibilities in industrial motion control applications.
The software, known as Fast Current Loop, pushes current-loop performance to less than a microsecond (µs). Tailored for use in Texas Instruments' C2000 microcontrollers, the software is applicable in servo drives employed in the machinery for packaging, milling, pick-and-place, semiconductor handling, and textile production, among others. "The current loop is the heart of this technology," Brian Fortman, TI's DesignDrive marketing manager, told Design News. "If your current loop improves, then you have a better chance of improving the speed and positioning capability of your application."
Fast Current Loop software is used in Texas Instruments C2000 microcontrollers, which are applicable in servo drives employed for packaging, milling, pick-and-place, semiconductor handling, and textile production. (Source: Texas Instruments)
Current control loops are considered important in servo applications because they enable machines to operate faster and more precisely by providing near-instantaneous feedback. Typically, that feedback is measured in microseconds (millionths of a second). Enhancements to that speed have been possible up to now, but only with the addition of external processing elements, such as field programmable gate arrays (FPGAs).
The Fast Current Loop software, however, reportedly enables engineers to boost the performance of a system to sub-microsecond times without the addition of an FPGA. As a result, it is said to simplify servo drive development, reduce system cost and consolidate board space.
"By doing this, we are taking the complexity out of our customers' systems from a development perspective," Fortman said. "We're showing people how they can achieve the performance of an FPGA, but do it with a reduced system footprint and reduced system cost."
Fortman said that using the new software, a C2000 microcontroller can do one current loop cycle in 960 nanoseconds (ns) – 460 ns for the C2000 processing, plus 500 ns for analog-to-digital conversion. He noted that the cycle time is about one-third of what it previously was.
Texas Instruments believes that such enhancements will be a critical for makers of the servo drives employed in industrial machinery. By eliminating the FPGA, the company says it can reduce the bill-of-material cost for drive manufacturer, while improving the performance for the designer of CNC milling or packaging machine. "Precise and fast control is the basis of why engineers use electronic servos in the first place," he said. "Fundamentally, this is allowing the servo drive manufacturer to offer higher and better control at a lower cost."
TI engineers say they were able to achieve the higher speeds by taking scientific techniques and software enhancements that were already in the public domain, and tailoring them to the C2000 MCU. "These techniques can only be applied if you have a real-time-compute-performance kind of controller," Fortman said. "And that's what the C2000 is."  
Senior technical editor Chuck Murray has been writing about technology for 33 years. He joined Design News in 1987, and has covered electronics, automation, fluid power, and auto.
Sign up for the Design News Daily newsletter.
You May Also Like
---
DesignCon 2024

Jan 30 - Feb 1, 2024
Jan 30 - Feb 1, 2024
DesignCon is the premier high-speed communications and system design conference and exposition, offering industry-critical engineering education in the heart of electronics innovation — Silicon Valley.
Learn More