SensAble Loads FreeForm version 11 With Advanced Design Tools
SensAble Loads FreeForm version 11 With Advanced Design Tools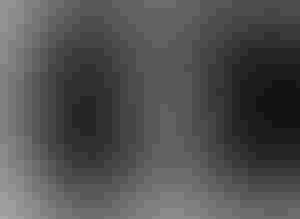 SensAble Technologies has updated its FreeForm 3-D modeling application withan array of new design functionality along with advanced tools that letdesigners analyze how easily their models can be manufactured.

The newFreeForm version 11, aimed at product designers of hard-to-manufacture goodsand those working with organic shapes, offers new parasolid editing featuresthat enable seamless transference of detail onto a solid model from virtualclay. With its new "sculpt and refit" process, Freeform now eliminates the needfor surfacing, cutting, trimming or stitching of the original solid-basedmodel.

A newLattice Deform tool can facilitate the design of more sophisticateddeformations, allowing users to target and restrict work to a very specificarea of the model or even address multiple pieces to be deformed as a singleunit, company officials said. For example, this new capability would allow adesigner working on a multi-piece model of a toy soldier with a detaileduniform and accessories to simultaneously re-proportion the 3-D shapes of allthe items in one operation.

In the areaof new and improved workflows, FreeForm version 11 lets users define volumetricshapes with a simple curve network using one click to create a solid model. Inaddition, a new Fill to Plane model prep tool helps simplify the creation ofthe core (referred to as the positive of the model) for the main tooling usedin the creation of vacuum-formed packaging.

To helpusers better explore the manufacturability of their designs, the upgrade ushersin a number of new functions, including the ability to easily positionlow-resolution copies of model pieces to quickly determine the most efficientlayout for the family mold. A new Ring Patch tool creates transitional surfacesfrom a perimeter parting line to the main parting line surface of a mold - acapability designed to reduce design time.

Enhancedanalysis tools bundled in the upgrade include Analyze Fit, for displaying colorlayers for assessing how closely two pieces of a model fit together, andAnalyze Thickness, another color mapping tool that helps designers minimizeexcess material costs, design for part strength and accommodate injectionmolding requirements related to material flow and cooling.
Sign up for the Design News Daily newsletter.
You May Also Like
---
DesignCon 2024

Jan 30 - Feb 1, 2024
Jan 30 - Feb 1, 2024
DesignCon is the premier high-speed communications and system design conference and exposition, offering industry-critical engineering education in the heart of electronics innovation — Silicon Valley.
Learn More