Micro800 Component-Class Controllers
Micro800 Component-Class Controllers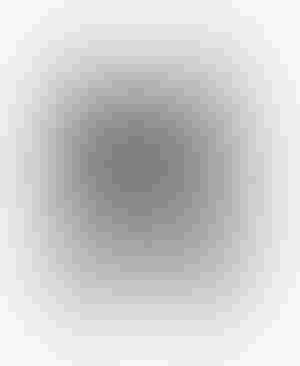 Targetingstandalone machine applications with fewer than 48 I/O, the new Allen-BradleyMicro810 and Micro830 controllers, plus ConnectedComponents Workbench software, are aiming to provide a cost-effectivecontrol solution for small applications.

These component-class micro programmablecontrollers and IEC-61131 based software are designed to be used with other Allen-Bradleycomponent class products such as drives, motion control and operator interfaceproducts. The controllers are part of a solution bundle that offers easyselection, installation and commissioning of low-cost, standalone machines.

"Machine builders need economical, convenient controlsolutions they can customize to suit their customers' specific applicationneeds," says Paul Gieschen, market development director for RockwellAutomation. "With this new line, Rockwell is delivering the functionality andflexibility of a micro programmable logic controller for the price of a smartrelay."


Micro800 Component-Class Controllers_A
Leveraging embedded USB and serial ports, machine builderscan quickly program the controllers and link them to human-machine interfaces(HMI) and other serial devices. The controllers also offer a wide-range ofplug-in modules for analog/digital I/O, communications and expanded memory. Theseplug-in modules enable machine builders to personalize the controllers toincrease functionality without expanding the product footprint. The new familyoffers removable terminal blocks and simplified communication viapoint-to-point data exchange.

The new workbench software follows established IEC-61131standards. It allows machine builders to program Micro800 controllers and configureother devices in the system including PowerFlex drives and PanelView ComponentHMI products.

Based on Rockwell and Microsoft Visual Studio technology,the new software provides controller programming, device configuration and datasharing with the HMI editor for PanelView Component operator products. Inaddition, the software supports three standard IEC programming languages:ladder diagram, function block diagram and structured text. The programmingsoftware features a run-time download which enables live program adjustments.

The Micro810 controller features embedded smart relayfunction blocks that can be configured from a 1.5-inch LCD and keypad. Availablefunction blocks include delay off/on timer, time of day, time of week and timeof year for applications requiring a programmable timer and lighting control.

The Micro830 controller provides flexible communications andup to six, high-speed counter inputs. It also provides easy incorporation of asmany as five plug-in modules on the 48pt models. These off-the-shelf, fullycustomizable controllers carry global certifications and support.

The Micro810 and Micro830 controllers are availableimmediately. Additional plug-in capabilities for the controllers will beavailable later this year.
Sign up for the Design News Daily newsletter.
You May Also Like
---
Sep 12, 2023
The Battery Show brings together engineers, business leaders, top-industry companies, and innovative thinkers to discover ground-breaking products and create powerful solutions for the future.
LEARN MORE