IoT Is Getting Embedded In Packaging Equipment
IoT Is Getting Embedded In Packaging Equipment
Schneider Electric's digital innovations are designed to provide packaging OEMs with ease in deploying IoT-ready machines.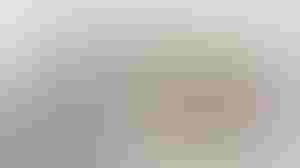 Schneider Electric is offering built-in IoT connectivity to help users engineer, build, and commission packaging machines efficiently, thus decreasing time to market. These innovations were designed to support machine builders in the digital age. "We're leveraging augmented reality in order to place digital materials within the mobile workflow of the person managing and maintaining the equipment. Simone Gianotti, IIoT Solutions Deployment Leader at Schneider Electric told Design News.
According to Gianotti, when an issue arises, users can virtually "see inside" a machine to learn what the problem is and how to properly address it without stopping the machine or opening a cabinet. "They won't need to spend time diagnosing the issue, because the platform will direct them to the problem," said Gianotti. "Operators won't need to stop in the middle of a repair for a tool or a part, because they can plan appropriately before starting the project. They won't have to search for hard-copy manuals, because they can now access the information with a tap on the screen."
EcoStruxure Machine Expert: Intuitive Machine Programming
Schneider's EcoStruxure Machine Expert is a software solution designed for developing, configuring, and commissioning the entire machine in a single software environment, including logic, motion control, HMI, and related network automation functions. Using predefined templates, packaging OEMs can apply complete libraries or even a new machine module in tool-based software.
Here's a quick demonstration of some of its capabilities:
"The EcoStruxure Augmented Operator Advisor was developed to leverage innovative augmented reality technology to address classic industry challenges," said Gianotti. "This solution combines contextual and local information on a mobile device, creating a fusion of the physical, real-life environment with virtual objects."
The goal was to get real-time data in the hands of the operator. The software also allows young workers to effectively deploy advanced digital tools. "By putting this real-time information at the operator's fingertips, we are able to improve operational efficiency by reducing maintenance time, enhancing safety, and ensuring consistency of maintenance," said Gianotti. "As the aging workforce is replaced by younger, less experienced professionals, this tool can provide access to maintenance procedures and support to help them through the necessary repairs and do so on a mobile platform that they are already comfortable working in."
Workforce Issues
The software is designed to improve efficiency as well as safety. "EcoStruxure Augmented Operator helps people work more efficiently, more safely and more consistently. This provides a new level of workforce empowerment for those in the CPG industry," said Gianotti. "Digitizing repair manuals and integrating them into this platform with other tools, like procedural guides, videos, and checklists, packaging professionals have the information needed to properly manage and maintain their equipment."
Gianotti noted that the software assists managers as well as operators. "This workforce empowerment extends to management as well. Integrating this technology allows them to provide an additional level of safety for their employees," said Gianotti. "By integrating the maintenance procedures into the tool, they are also supporting consistency in their machine maintenance and a digital record of when the maintenance was performed, who performed it and how long it took."
IoT-Ready Schneider Equipment
The Modicon M262 controller is IIoT-ready for logic and motion applications offering intuitive, scalable and reliable machine integration into the Industry 4.0 environment. The Modicon M262 is designed and delivered with intuitive direct cloud connectivity to enable OEMs to maximize profitability and optimize their time, from the design of performance demanding applications to the commissioning of the machine.
The TeSys Island digital load management system was developed to make machines smarter and help reduce machine stoppages and downtime for unprecedented productivity. The new connected system digitally integrates multifunction motor starters into machine control panels, allowing fast installation and configuration for the direct control and management of low voltage loads thanks to an end-to-end digital customer experience.
Rob Spiegel has covered automation and control for 19 years, 17 of them for Design News. Other topics he has covered include supply chain technology, alternative energy, and cyber security. For 10 years, he was owner and publisher of the food magazine Chile Pepper.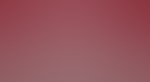 Engineering the Future, by Design
Pacific Design & Manufacturing is the West coast's leading trade show for design engineers offering the latest in 3D printing, automation, and CAD/CAM software from igus, Protolabs, and Smalley and hundreds more. Register now!
Sign up for the Design News Daily newsletter.
You May Also Like
---
Sep 12, 2023
The Battery Show brings together engineers, business leaders, top-industry companies, and innovative thinkers to discover ground-breaking products and create powerful solutions for the future.
LEARN MORE