Increased Connectivity of Medical Devices Poses New Security Threats
Increased Connectivity of Medical Devices Poses New Security Threats
In 2011 a security researcher named Jay Radcliffe took to the stage at the Black Hat security conference in Las Vegas and hacked into his own insulin pump, demonstrating how a remote user could potentially deliver a fatal dose of insulin to an unsuspecting diabetic.
It was a dramatic way to show the medical device industry how the insecurity of devices could lead to life-threatening situations. Little did Radcliffe know it would be the hack heard around the world as it was one of the first times security of medical devices was called so publicly into question.
"I just thought I would give a nice little talk, but it turned out to be quite bigger than that," Radcliffe recently told Design News. "It turned out to be quite a large story because people didn't realize these medical devices were so exposed. Since then it's thrust me involuntarily into an advocacy role on medical device security and the Internet of Things (IoT)."
It's four years later and Radcliffe is now a senior security consultant and researcher at security startup Rapid7, which provides technology that collects data and performs security analytics. But as he mentioned, he also speaks openly and makes consultations about medical device and IoT security, two things that are beginning to merge as medical devices become more connected, digitized, and even wearable. This union also is making medical devices more vulnerable to security risks, which means designers of these devices must begin to develop them with security in mind.
Radcliffe will be discussing these topics in December at the UBM Canon Designers of Things and BIOMEDevice events that focus on technology innovation in the medical industry, wearable technology, 3D printing and the IoT. The events will take place December 2-3, 2015 at the San Jose Convention Center in San Jose, Calif.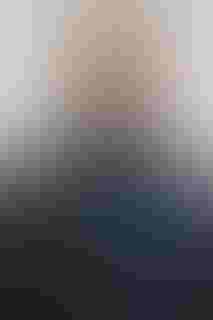 Sign up for the Design News Daily newsletter.
You May Also Like
---
Sep 12, 2023
The Battery Show brings together engineers, business leaders, top-industry companies, and innovative thinkers to discover ground-breaking products and create powerful solutions for the future.
LEARN MORE