Drone Technology Evolves for the Construction Industry
Drone Technology Evolves for the Construction Industry
Drones are leveraging artificial intelligence and machine learning to find a stronger foothold in construction and other enterprise markets.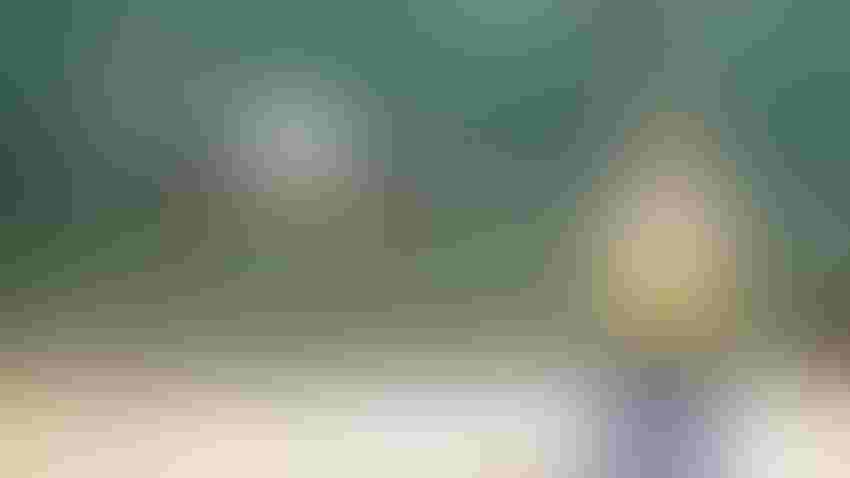 Drones such as the Explore1 from Skycatch (shown) leverage machine learning processing on the edge to save time and costs on construction sites. (Image source: Skycatch)
Drones, or unmanned aerial vehicles (UAVs), are typically thought of in terms of warfare or entertainment (i.e., film and photography) applications. Yet the technology is growing to unbelievable heights and finding use cases in enterprise as well—particularly in the construction industry.
Today, most clients actually look for a construction team with drone technology. Using drones for construction has made constructing procedures easier and less time consuming. The purpose and use of the drone can change according to the situations, time, people, and the plan. But drones are used in different ways and for different purposes on a construction site, including:
Remote Viewing: Looking at an entire construction site or area is difficult from any point of view. Even a photo or video that covers the entire site will be difficult to capture. Drones can be used to view the entire site from the top of the area. By getting an overhead view, workers can see the entire structure with every nook and corner covered.

Progress Tracking: Drones in a construction site can be used to analyze the progress of the work already accomplished, current work, and the work yet to be implemented. It can give accurate information about the day-to-day progress of the construction site. The site owner does not need to visit the site daily to look at the work going on because the information adopted from the drones will be accurate.

Materials Handling: Drones can also be used to track the count and information about the materials being used. By having an exact count of this at any point in time, the owner can analyze the amount spent and the amount of materials being used. Along with this, the owner can calculate the exact overall budget of the project as it progresses.
"There are millions of changes happening every day on a construction site, so capturing daily progress with daily drone data capture is the single best way to capitalize on drones," said Jacqueline Guilbault, marketing director at Skycatch, a company that designs drone systems and solutions for enterprise applications. "Some of our customers even fly multiple times a day because their sites evolve so quickly." The team at Skycatch said the greatest benefits they have found from drones in construction include: quality assurance and control, the ability to bid more competitively, saving time on surveying, increasing safety, preventing expensive rework, and keeping track of schedule changes.
Guilbault noted that satellite maps are outdated by years and not very high-resolution. But using drones to capture data daily allows teams to assess the specific day's progress, identify potential issues before they evolve into larger problems, and plan the next day's work.
"Users can also go back and identify what was done on the project to the day. And having that historical archive has proven invaluable as customers use them for everything from verifying invoices to resolving claims," Guilbault said.
RELATED ARTICLES:
The way Skycatch designs drones involves spending time with their construction customers on their job sites, so they can detect firsthand what their customer's needs entail. During the designing process, Guilbault said, "…We optimize the camera, the data collection, and the processing speed of the flight data. Our ruggedized enclosure, proprietary camera, and the precision RTK [Real Time Kinematic] GNSS [Global Navigation Satellite System] we have built is specifically designed for high-stakes business. Our onboard computer ties together the positioning from the high-precision GPS and the timing from our custom high-res, mechanical shutter camera so that you know exactly where each photo was taken to within centimeter-level accuracy."
Skycatch recently entered into an agreement with Japanese construction equipment manufacturer, Komatsu, under which Komatsu will distribute Skycatch's fully autonomous Explore1 drone and accompanying Edge1 base station to Komatsu sites. According to a press statement from Komatsu, more than 10,000 job sites across Japan have been using the Skycatch platform to eliminate the need for ground control points (GCPs).
Think of GCPs as sort of thumbtacks on a map. Marking certain locations in an area of interest (i.e., a construction site) allows drones to more accurately map the area. Here, Skycatch's platform relies on the use of the Edge1, a base station that provides drones with the location data they need without requiring a cloud-based connection or service. The Edge1 integrates a GNSS receiver—enabling signals from various location tracking technologies, such as GPS, GLONASS, Beidou, and Galileo—with an Nvidia TX2 mobile GPU to allow for machine learning processing in the device, on the edge.
Drones like Skycatch's Explore1 (manufactured by DJI) are equipped with many technologies that have enhanced their usage in various industries, such as obstacle detection sensors. While these sensors scan the entire area, the software algorithms help in the production of 3D images, which are scanned by the sensor. 3D maps are eventually produced from these images. These 3D maps help the flight controller to sense and hence avoid objects.
Enabling edge processing in its platform allows the Skycatch to create maps and, based on location signals, create predictions in the field much faster than a system that requires cloud connectivity. According to the company, the Edge1 base station, combined with the Explore1 drone, can deliver data as accurate as 5 cm in arbitrary or local coordinate systems within 30 minutes.
"We're best known for our level of accuracy, time to data, and ease of use," Guilbault said. "We've automated on-site data processing with the Edge1 GNSS base station by integrating machine learning, artificial intelligence, and edge computing so that the data can be delivered to you on-site and the customer can make important decisions faster."
Nichole Heydenburg is a Content Writer for Apex Waves, an electronic test equipment company based in Cary, NC.
Sign up for the Design News Daily newsletter.
You May Also Like
---
Sep 12, 2023
The Battery Show brings together engineers, business leaders, top-industry companies, and innovative thinkers to discover ground-breaking products and create powerful solutions for the future.
LEARN MORE