Quality has become a life-or-death issue for companies and their customers. Thus, effective product quality needs to be a before-thought rather than an afterthought. To keep quality top of mind and top of design, quality tools are making their way into design tools. Since the beginning of ISO 9000 and 9001 product quality has required a systematic solution, and that solution is now at the design engineers' fingertips.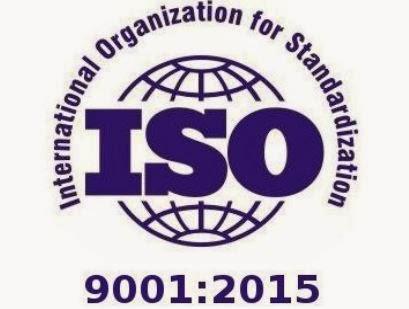 (Source: iso.org)
Many companies have implemented a document-management or records-management system as part of the product design process. Without a manageable system, quality documentation can stifle the design process. To manage this, PLM systems have taken on the task of managing the data involved in product quality.
The need to manage quality data and keep it close to the design process is a growing concern as products such as medical devices become more integral to our actual survival. "Quality issues are becoming bigger and bigger. Because of this, we've expanded our portfolio on quality, Kent Killmer, VP of marketing at Arena Solutions, told Design News. "Obviously the high-tech industry needs quality, but in medical it's even more important; it's life or death with no negotiation or equivocating."
PLM Systems With Embedded Quality
Arena Solutions uses Arena Quality, a cloud-based tool designed to offer interdisciplinary visibility, supplier collaboration, and long-term tracking of quality resolutions. The tool is designed to enable companies to create and meet ISO standards, FDA regulations, and a spectrum of other product quality business processes, including; 21 CFR Part 11, 21 CFR Part 820, NCMR, CAPA, and 8D. The tool is embedded in Arena PLM.
Siemens offers a quality component it its Teamcenter PLM. The quality tool provides an issue management and corrective and preventive actions (CAPA) tool. The system captures complaints, defects, and non-conformances by including enterprise quality teams within the PLM system. Users can follow a consistent formal process to systematically investigate, analyze, and resolve quality issues using 8D and ISO industry standards.
Visible Quality in the PLM
One way to systematically keep quality in the design loop is to give the quality team the keys to the design system. "The quality team needs to be highly connected to the design team so they look at the quality process and get information to eliminate any quality issue or change suppliers," Steve Chalgren, EVP of product management at Arena Solutions, told us. "You have to have the quality as part of PLM. If it's isolated, the quality team won't be in there as much. When the quality team has visibility, they can let the engineer know not to include a particular device that has a quality issue."
For Arena, the quality management tool is not an add-on; it's the company's second most popular product. "Arena Quality is our number one product after our core product," said Chalgren. "Every high-tech company has a quality person and at the end of the day it's the best practice to have it connected to the PLM."
Rob Spiegel has covered automation and control for 15 years, 12 of them for Design News. Other topics he has covered include supply chain technology, alternative energy, and cyber security. For 10 years he was owner and publisher of the food magazine Chile Pepper.
Like reading Design News? Then have our content delivered to your inbox every day by registering with DesignNews.com and signing up for Design News Daily plus our other e-newsletters. Register here!