3D printing has been hailed by environmentalists as a positive development, since it could eventually allow consumers and businesses to produce products en masse at or near their points of consumption and with reduced waste. But evaluating 3D printing's environmental impact will be a multifaceted question requiring detailed systemwide analysis and product lifecycle consideration.
One analysis of this type, conducted at Michigan Technological University, looked at embodied energy in the 3D-printed products and found that, depending on the polymer used for feedstock, energy savings of as much as 64% could be achieved. (Results were better with PLA than with ABS.) Additive manufacturing can also be as much as 90% less wasteful than subtractive manufacturing methods, leading to less scrap being produced, the Dept. of Energy posts on its website.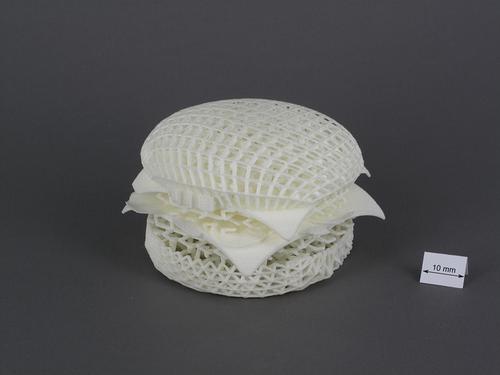 As 3D printing and additive manufacturing grow, sustainability questions inevitably come into play along with the environmental virtues of distributed and home manufacturing.
(Source: Flickr Creative Commons)
A study conducted at Lawrence Berkeley Lab, highlighted on an Autodesk blog, found that inkjet-type 3D printers wasted far more material than fused deposition modeling (FDM) type printers and had higher overall lifecycle impact. Mileage will vary, of course, depending on the types of parts made and how the machines are used and managed, but overall, FDM outperformed machining, while inkjet did not. As a point of reference, injection molding outperformed both.
Further, the question of ultrafine particles (UFP) has been raised in some circles. UFP has been gaining attention of late as an indoor air quality issue. These nano-sized airborne particles, which are produced as a byproduct of any energetic process involving heat or friction, are of concern because of their ability to pass through the lungs and into the bloodstream.
MORE FROM DESIGN NEWS: Safety Certification for 3DP Filament Emissions -- By a Startup
The lead author of a joint study conducted by Illinois Institute of Technology (IIT) and France's National Institute of Applied Sciences, said, "Once in our bloodstream, they may interact with our cells or may be deposited in sensitive areas such as bone marrow, lymph nodes, [the] spleen, or [the] heart. They can also access the central nervous system via our brains."
UFP is not unique to 3D printing. However, since desktop 3D printers are being used in office and small business environments, where ventilation levels are typically lower than those found in manufacturing plants, UFP becomes an elevated concern. The joint study found that ABS emits 10 times as many UFPs as PLA. Another study, published in Atmospheric Environment, also expressed concern about the use of 3D printers without adequate ventilation.
Another study raises the concern of toxic materials being used for prototyping. The Robert Morris University study notes that photopolymers contain high levels of toxic heavy metals such as antimony, which is used as a photoinitiator in the polymerization reaction. Further, a number of concerns have surrounded plastics use for years, as most plastics are non-biodegradable.
MORE FROM DESIGN NEWS: New 3D Printing File Format Released
Based on the early studies cited here, it seems that PLA is the preferred 3D-printing material from environmental (including energy consumption), health, and safety perspectives. And ensuring sufficient ventilation for 3D printing is highly recommended.
The field of additive manufacturing is, of course, quite new, and as it matures we can expect to see many of these issues resolved through regulations and opportunities to improve on performance and sustainability. There are a number of innovations along these lines making their way into the marketplace, and they will be described in forthcoming articles here on Design News.
RP Siegel, PE, has a master's degree in mechanical engineering and worked for 20 years in R&D at Xerox Corp. An inventor with 50 patents, and now a full-time writer, RP finds his primary interest in the cross-section of technology and society. His work has appeared in multiple consumer and industry outlets, and he also co-authored the eco-thriller Vapor Trails.