Vanilla Repurposed for Ecological Energy Storage
Vanilla Repurposed for Ecological Energy Storage
Vanillin, used as a flavor compound, forms the basis for a liquid electrolyte for redox flow battery, which scientists believe is key to generating the type of energy storage needed to sustainably add renewable energy to the power grid.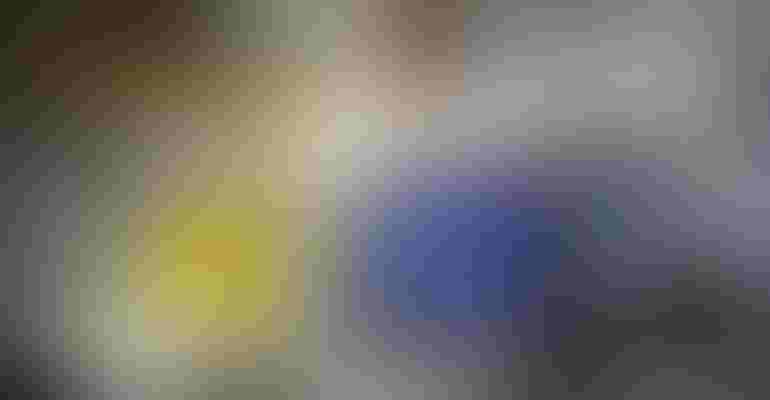 TU Graz researcher Stefan Spirk has found a way to replace liquid electrolytes in redox flow batteries with vanillin, a naturally occurring material used for flavoring.
TU Graz
Researchers have made significant ground in developing more sustainable materials for future batteries with the creation of a liquid electrolyte made from a common and abundant natural material.
A team led by Stefan Spirk from the Institute of Bioproducts and Paper Technology at Graz University of Technology in Austria created the electrolyte from vanillin—a commonly used flavor compound and one of the few fine-chemicals produced is obtained from lignin.
The electrolyte—which could be used in a redox flow battery—solves a key problem with chemically-based storage devices. That is, they rely on depletable sources that eventually will run out and are obtained in ways that have a negative impact on the environment.
"They are mined and will be running out at a certain point," Spirk told us. "Some of them also cause problems with recycling."
Indeed, even using naturally occurring materials in batteries has its challenges, he noted. Climate, season, and origin may impact their properties, and may not always be available on a large scale.
Moreover, "only a small portion of those materials can be converted to electrochemically active materials," he told us.
Natural Solution
The use of vanillin solves these issues for a number of reasons, he told us. For one, vanillin itself is a natural, non-toxic material; indeed, it's even safe for human consumption, as evidenced by its use in vanilla flavoring.
The material also can be produced from a waste product in the paper industry, lignin, at the scale of megatons per year, Spirk told us.
"Currently, lignin is mainly used to generate thermal energy," he told us. "In addition, we have several strategies at hand to use the electrolytes after their end-of-life as they can be brought back to the paper industry and will be thermally exploited."
To turn vanillin into a redox-active material, researchers applied a "simple and green treatment," Spirk said.
"It just requires a single reaction step which lasts less than 2 minutes," he explained to us. "The process does not rely on expensive catalysts and organic solvents and is therefore cost-competitive."
Moreover, the team achieved a quantitative conversion of the vanillin into the electrolyte, meaning that there is not any waste produced during this step, Spirk said. To use the product in a battery, researchers dissolved it in dilated phosphoric acid, which also is used in soft drinks.
Next Steps
Researchers patented their technique and published a paper on their work in the journal quantities as waste products in paper production Angewandte Chemie.
The next step for the team is to commercialize the technology and also prove it in a real-world operation, Spirk said. The hope is that the electrolyte can be used to develop a redox flow battery, which scientists believe is key to generating the type of energy storage needed to sustainably add renewable sources of energy to the power grid.
"At the moment we are scaling up the electrolyte production to provide larger amounts of the electrolytes for large-scale energy storage," Spirk told us. "This will comprise stationary applications for charging stations, wind parks, industrial grids, and critical infrastructure."
The team also is working toward the optimization of the system in terms of hardware components and conditions and to improve the efficiency of all the steps of the process.
Spirk and his colleagues also plan to found a startup and plan to commercialize the technology in the near future and is currently seeking partners for this endeavor.
Elizabeth Montalbano is a freelance writer who has written about technology and culture for more than 20 years. She has lived and worked as a professional journalist in Phoenix, San Francisco, and New York City. In her free time, she enjoys surfing, traveling, music, yoga, and cooking. She currently resides in a village on the southwest coast of Portugal.
Sign up for the Design News Daily newsletter.
You May Also Like
---
DesignCon 2024

Jan 30 - Feb 1, 2024
Jan 30 - Feb 1, 2024
DesignCon is the premier high-speed communications and system design conference and exposition, offering industry-critical engineering education in the heart of electronics innovation — Silicon Valley.
Learn More