Synthetic Biofilms Act Like the Real Thing
Synthetic Biofilms Act Like the Real Thing
A 3D-printing platform develops bacteria-based materials to develop medicines to fight infections they can cause.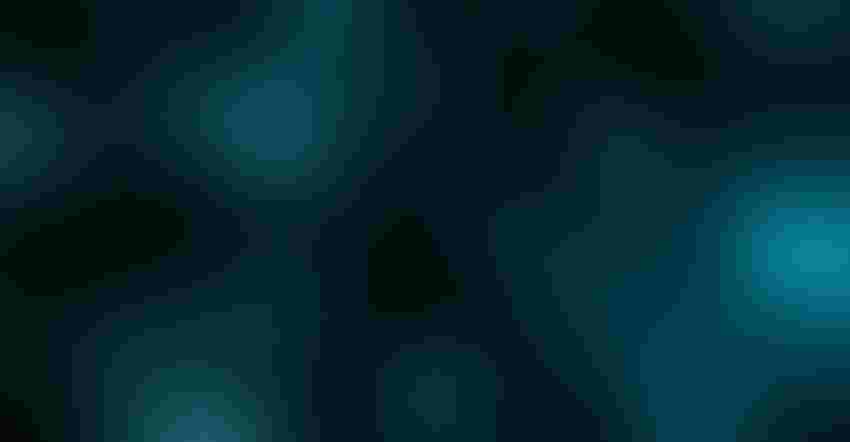 Researchers have developed a new 3D-printing technique to facilitate the synthetic development of bacteria-based biofilms so they can be better observed not only to facilitate their beneficial use but also to develop medicines to fight the infections that these films can cause.
A team led by Anne Meyer, associate professor of biology at the University of Rochester, along with collaborators at the Delft University of Technology in the Netherlands, created a single-nozzle, 3D bioprinting approach for synthetically engineering and studying biofilms made of Escherichia coli (E. coli) bacteria that act like biofilms that occur naturally.
Biofilms are three-dimensional communities of microorganisms, such as the bacteria used in the study, that adhere to surfaces. They have beneficial uses, like an application in wastewater treatment to degrade toxic chemicals and environmental pollutants. However, they also can cause infections in humans when they are present on surfaces of materials and objects, such as medical devices.
The team's research will allow scientists to study natural biofilms in an unprecedented way so they can come up with solutions for some of the challenges they pose, Meyer said of the work.
"[Our research] shows that our engineered biofilms can behave like native biofilms in many ways—including displaying emergent drug resistance—making them good model systems for anti-biofilm drug development," she said in a press statement.
Demonstrating Natural Properties
Specifically, the team developed a 3D printing-based technique for studying the emergent resistance behaviors of Escherichia coli biofilms as a function of their architecture, they reported in a paper on their work published in the journal ACS Synthetic Biology. Their results both informed them of the structural dynamics within the biofilms as well as how they will behave against other materials.
The team worked with cellulose and curli, the major extracellular-matrix components in E. coli biofilms, they wrote in an abstract for the paper. What they demonstrated is that 3D-printed biofilms expressing either curli alone or both curli and cellulose in their extracellular matrices show higher resistance to exposure against disinfectants than 3D prints expressing either cellulose alone or no biofilm-matrix components, according to the abstract.
The 3D-printed biofilms expressing cellulose and/or curli also show thicker anaerobic zones than non-biofilm-forming E. coli 3D prints, researchers reported. "Thus, the matrix composition plays a crucial role in the emergent spatial patterning and biological endurance of 3D-printed biofilms," they wrote.
This discovery is in contrast to the initial spatial distribution of bacterial density or curli-producing cells, which does not have an effect on biofilm resistance phenotypes.
"Further, these 3D-printed biofilms could be reversibly attached to different surfaces (bacterial cellulose, glass, and polystyrene) and display resistance to physical distortions by retaining their shape and structure," researchers wrote.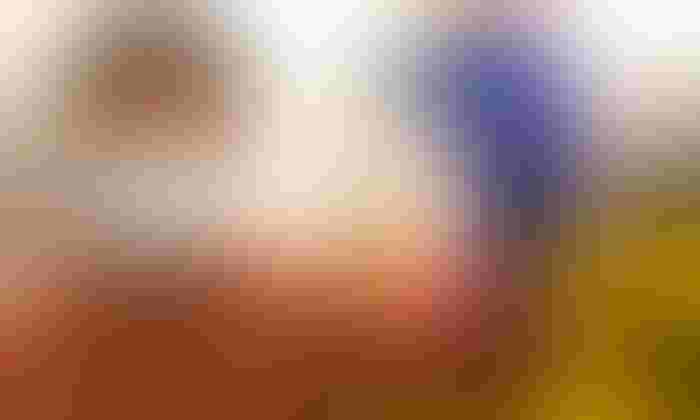 Graduate student Ram Gona designed a 3D bioprinter that creates biofilms using a technique developed by University of Rochester biology professor Anne Meyer and her collaborators at the Delft University of Technology in the Netherlands.
The biofilms' physical robustness demonstrated in the work highlights their potential in applications including bioremediation, protective coatings against pathogens on medical devices, or wastewater treatment, among many others.
"This new understanding of the emergent behavior of bacterial biofilms could aid in the development of novel engineered living materials using synthetic biology and materials science approaches," researchers reported.
Elizabeth Montalbano is a freelance writer who has written about technology and culture for more than 20 years. She has lived and worked as a professional journalist in Phoenix, San Francisco, and New York City. In her free time, she enjoys surfing, traveling, music, yoga, and cooking. She currently resides in a village on the southwest coast of Portugal.
Sign up for the Design News Daily newsletter.
You May Also Like
---
Sep 12, 2023
The Battery Show brings together engineers, business leaders, top-industry companies, and innovative thinkers to discover ground-breaking products and create powerful solutions for the future.
LEARN MORE