Innovative Solutions and New Facilities Widen Use of Automotive Adhesives
Innovative Solutions and New Facilities Widen Use of Automotive Adhesives
The global automotive adhesives market is forecast to reach $5.45 billion by 2023.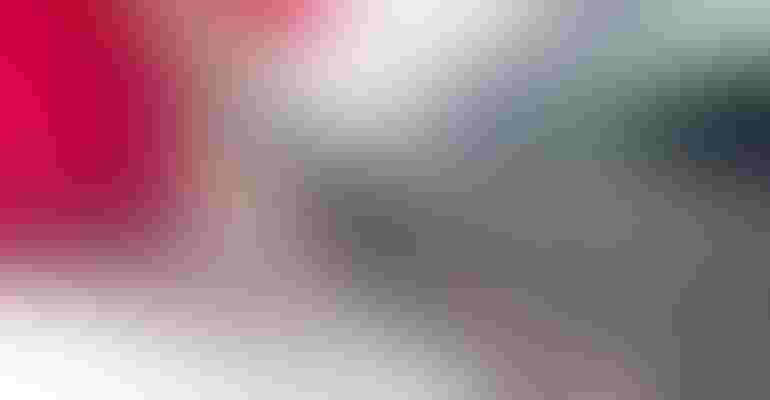 A technician applies sealant for an automotive windshield.
Allied Market Research
Pratik Kirve
Automotive adhesives present one of the best solutions to adhere components in different parts of an automotive vehicle. From bonding materials in electric motors to keeping components in circuit boards together, the application of automotive adhesives is increasing day by day. Moreover, manufacturers of adhesives are installing new facilities to serve the local automotive manufacturers and raise their overall market share. Two new facilities by DuPont and PPG have opened in China and Morocco.
As demand for automotive adhesives increases for the production of new vehicles, there is a surge in need from automotive repair shops. These adhesives provide a better solution to use with mechanical fasteners such as screws and welds. Moreover, they present safer and more economical options as compared to other solutions, letting workers in repair shops enjoy a more comfortable environment thanks to acoustic performance management. According to the report published by Allied Market Research, the global automotive adhesives market is expected to reach $5.45 billion by 2023. 
With design innovations in the automotive sector, there are new challenges emerging in bonding various components and ensuring the efficiency of vehicles. To address these challenges, there is a need for innovative bonding technology. Electric motors are getting smaller in size than before. The vital applications in motors, such as joining shafts and rotors, magnets, shafts, and stators, need strong bonding technologies.
The reduction in motor sizes to improve efficiency mandates stringent manufacturing tolerances. Conventional methods such as bandaging or clamping have reached their limits and the need for magnet bonding adhesives increased. These adhesives support stringent manufacturing tolerances, provide improved resistance, and prevent contact corrosion. Moreover, they reduce overall noise and provide an excellent acoustic environment.
Along with joining the parts in electric motors, the circuit boards on the advanced cars need their parts to stick together for the seamless functioning of automotive vehicles. Circuit boards are also getting more compact in size than before. Manufacturers need a strong solution for encapsulation, joining, and sealing of electronic components.
Moreover, materials need to offer efficient thermal management. Adhesives play a crucial role in the heat and stress distribution in automotive applications. Additionally, touchscreen displays are making their way into car infotainment systems and other applications. These displays need transparent adhesives for improving the image quality and enhancing stability.
As manufacturers have been trying to make their vehicles lightweight, they demand adhesive tapes to replace the existing mechanical fixtures and eliminate concerns related to dispending techniques. Batteries generate voltage and heat, so passengers in cars need to be kept safe from all of these issues. Double-sided tapes can reduce heat and voltage issues and ensure passenger safety. There are adhesive materials that can bear the temperature up to 150°C. In addition to all of these applications, mechanical fasteners can be replaced with adhesives in vehicles.
A surge in demand for automotive adhesives led one of the leading players in the adhesives industry to install a new facility. The company made an investment and broke the ground. DuPont invested $30 million in the new manufacturing plant in China to produce adhesive materials to address the increase in demand for automotive adhesives. This plant will provide quality, state-of-the-art processes, and enhanced capabilities for adhesive applications in the automotive industry. This plant is expected to open in 2023 and offer advanced adhesive technology solutions.
The bonding adhesives for assembly and sealing of batteries along with adhesives for the body structure of vehicles will be manufactured in the facility. These adhesives will also ensure battery bonding during the crash. Tina Wu, the Global Vice President at Advanced Solutions for DuPont Mobility & Materials, outlined that this new facility will produce world-class adhesive materials for supporting the automotive customers making the transition to electric or hybrid vehicles.
The trend of opening new facilities continues as another company takes the step to provide adhesive solutions to local manufacturers of vehicles. PPG will open up a new facility in Tangier, Morocco. This country is one of the largest vehicle-producing countries in the African region. As vehicle production volume is estimated to increase considerably in the coming years, more production facilities will open up and the demand for adhesives will rise.
PPG assessed the local production needs of adhesive technology for manufacturers and decided to support the goals of automotive players regarding electrification, sustainability, light weight, and reduction in noise. The company will collaborate with its automobile clients and address their needs by developing technical solutions. 
Pratik Kirve is a writer, blogger, and sports enthusiast. He holds a bachelor's degree in Electronics and Telecommunication Engineering and is currently working as a Team Lead - Content Writing at Allied Market Research. He has avid interest in writing news articles across different verticals. When he is not following updates and trends, he spends his time reading, writing poetry, and playing football.
Sign up for the Design News Daily newsletter.
You May Also Like
---
DesignCon 2024

Jan 30 - Feb 1, 2024
Jan 30 - Feb 1, 2024
DesignCon is the premier high-speed communications and system design conference and exposition, offering industry-critical engineering education in the heart of electronics innovation — Silicon Valley.
Learn More