Are Advanced Composites Poised for Growth?
Are Advanced Composites Poised for Growth?
Well-known in the aerospace and defense industries, advanced composites seem ready to expand into other markets.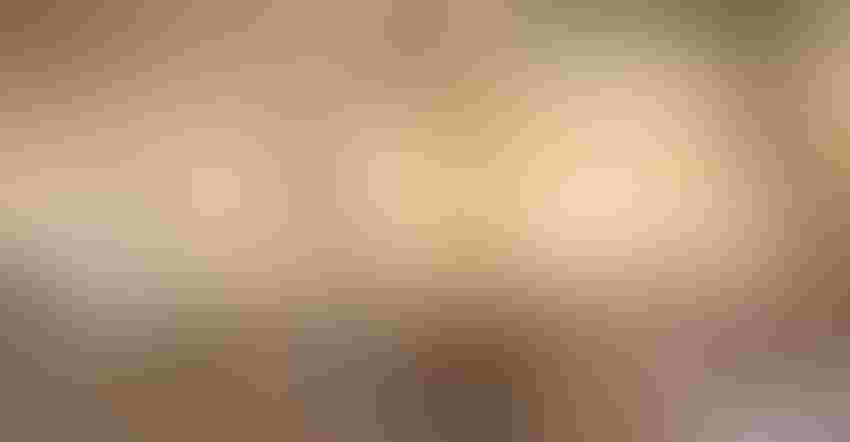 Many industrial designers know that composites can be used to enhance traditional materials like wood and metal to create lighter weight yet stronger substitutes. Unusually strong composites are generally characterized by high strength fibers matrixed with other materials. Such materials are often termed advanced composite materials (ACM) in comparison to more commonly recognized composites. Advanced composites are beginning to replace metal components in many applications, particularly in the weight-critical products produced in the aerospace industry.
The advanced composite materials market is expected to register growth at a CAGR of over 6 percent through 2026, according to a recent Mordor Intelligence report. Increasing demand for fuel-efficient and lightweight vehicles are some of the factors driving the ACM market globally – especially in the aerospace and defense industries.
New technology innovation in the wind energy sector is projected to act as an opportunity for the market in the future, along with the automotive battery enclosure and other industries.
Growing Importance
Advanced composite materials are important as they have broad, proven applications, in the aircraft, aerospace, and sports equipment sectors. Even more specifically ACMs are very attractive for aircraft and aerospace structural parts. ACMs have been developing for NASA's Advanced Space Transportation Program, armor protection for Army aviation and the Federal Aviation Administration of the USA, and high-temperature shafting for the Comanche helicopter. Additionally, ACMs have a decades-long history in military and government aerospace industries.
"These material systems provide weight savings that translate into energy savings and the CO2 reduction required to fight global warming," noted Dr. R. Byron Pipes, Executive Director, Indiana Manufacturing Institute, Purdue University. "Further, the electrification of transportation systems demands more efficient, lightweight vehicles where a greater proportion of system weight is apportioned to contemporary battery technology."
Unlike metallic materials, fiber-reinforced composites design and manufacturing technology are still evolving. With less than a century of development, composites technology continues to evolve with an extraordinary scope of applications from aerospace defense systems to commercial air transport such as the Boeing 787 Dreamliner and the Airbus A350, explained Pipes.
He added that the anisotropic nature of composites requires optimizations with orders of magnitude more variables than conventional materials. This is equally the case for composites manufacturing where the large array of material forms from continuous fiber prepregs to woven fiber textiles to braided architectures offer the engineer a variety of corresponding manufacturing methods.
Designing with Composites
The tools available to enable the design and manufacture of composites are evolving. These tools are most mature in the aerospace industry, where the creation, design, simulation, and manufacturing of composites have been used together for some time.
"The tight alignment between design and simulation is particularly important as it allows designers to iterate in virtually, in real-time, how the material will "act" in real-life scenarios," said Pipes. "This concept of virtual extends to the entire process from concept to manufacturing with digital or "virtual twins."
The concept of the "digital twin" with model-based engineering offers the realization of the "virtual enterprise" in which the "digital thread" is never broken and where all of the elements of the enterprise have simultaneous access to the product under development.
Future Trends
As mentioned earlier, the aerospace and defense industries lead the growth in the ACM market. The use of composite materials in commercial transport aircraft is significant as reduced airframe weight enables better fuel economy, and therefore lowers operating costs.
Other important properties of advanced composite materials include high strength, stiffness, heat & chemical resistivity, electrical conductivity, and various other thermal and chemical properties, etc., notes the previously mentioned Mordor Intelligence report. These properties are helping to widen the scope of usage of advanced composite materials in aerospace and defense and other industries.
For example, ACMs are widely used in ballistic protective applications, such as bullet-proof vests, protective apparel, such as gloves, motorcycle protective clothing, and hunting gaiters. Further, many countries are focusing on growing a domestic defense industry while manufacturing hardware locally. These factors are expected to drive the demand for ACMs throughout 2026.
ACM development tools in these expanded markets – as well as the existing aerospace and defense worlds - will be needed. Key to such tools are partnerships between public and private organizations. For example, Dr. Pipes is the leader of the Dassault Systèmes 3DEXPERIENCE Education Center of Excellence in Advanced Composites. The aim of this partnership is to create a learning environment at multiple levels – from advanced research in manufacturing and performance of advanced composites to the engagement of students at all levels needed to build the workforce of the future for Industry 4.0. 
John Blyler is a Design News senior editor, covering the electronics and advanced manufacturing spaces. With a BS in Engineering Physics and an MS in Electrical Engineering, he has years of hardware-software-network systems experience as an editor and engineer within the advanced manufacturing, IoT and semiconductor industries. John has co-authored books related to system engineering and electronics for IEEE, Wiley, and Elsevier.
Sign up for the Design News Daily newsletter.
You May Also Like
---
DesignCon 2024

Jan 30 - Feb 1, 2024
Jan 30 - Feb 1, 2024
DesignCon is the premier high-speed communications and system design conference and exposition, offering industry-critical engineering education in the heart of electronics innovation — Silicon Valley.
Learn More