The Industrial Metaverse Gets Real
The Industrial Metaverse Gets Real
The metaverse is rooted in early industrial computer applications such as CAD and CAM. Recently it has expanded to encompass a wide variety of applications and data.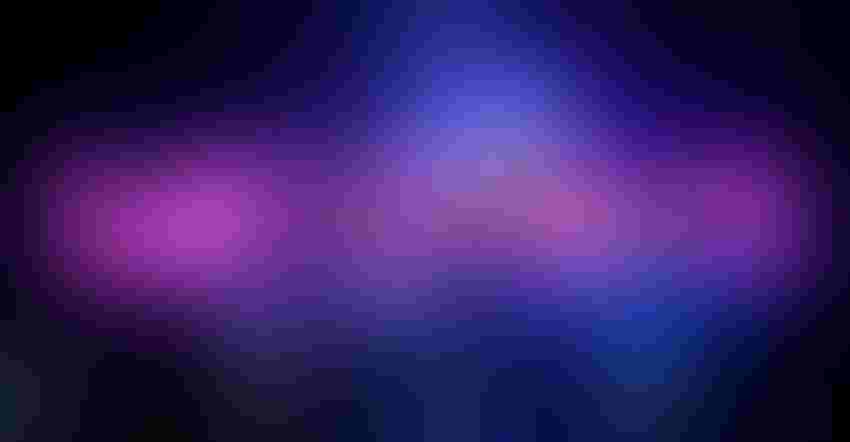 Amritesh Suman, research analyst at Strategic Market Research
The industrial metaverse is where a business and its entire ecosystem of partners, suppliers, and customers can access all digital resources in a safe, intelligent, and connected setting.
When connecting the physical and digital worlds securely, the industrial metaverse can make use of event data and other inputs obtained through IoT. Real-time response, planning, maintenance, OT optimization, agile product development, customer engagement, improved quality, and more are possible by applying AI and other software. The metaverse can be expanded and made commercially viable using as-a-service business models, opening new opportunities for income.
The use of the industrial metaverse is growing. The global metaverse market report published by Strategic Market Research suggests that in 2022 the industry size was USD 47.48 billion. It will reach USD 678.80 billion by 2030 growing at a CAGR of 39.44% during the forecast period of 2022-2030. According to a Pew Research study, energy companies are currently allocating 18% of their digital investment budgets to the Metaverse, along with 17% allocated by the automotive, machinery, and assembly industries.
Those sectors invest more than the media and entertainment sector, which had been regarded as the leader in developing and promoting the metaverse (15%). Across all sectors, 57% of businesses identified as "metaverse aware" are implementing the technology.
The industrial metaverse's base was established almost as soon as the computer era began. The term "computer-aided design" (CAD) was conceptualized in the 1950s when early computer leaders were evolving the first graphical display systems. The first CAD applications were created for the defense industry, but as the use of computers in businesses expanded, CAD eventually found its way into civilian applications. Following suit was computer-aided manufacturing (CAM).
Industrial Metaverse and Digital Twin 
Businesses increasingly use the industrial metaverse as a digital twin proof of concept. "A digital twin is a virtual model created to reflect a physical object," according to IBM accurately. The object being studied, such as a wind turbine, is equipped with a variety of sensors that are connected to key functional areas. These sensors generate information about various performance characteristics of the physical object, including energy output, environmental conditions, temperature, etc. The processing system then applies this information to the digital copy.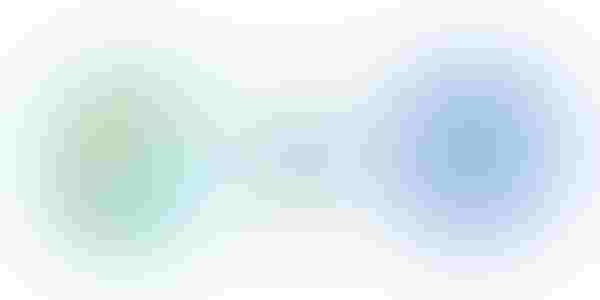 Digital twins are built around a two-way information flow that starts when object sensors give the system processor pertinent data and then continues when the processor shares insights with the primary source object. The widespread use of object sensors, which gather and process data, is the foundation for this two-way information exchange. As a result, edge computing becomes necessary to keep latency low, segment, and control network data traffic more skilfully, and tie IoT into the industrial metaverse for data collection.
Nvidia's Omniverse, which began as a collaborative 3D design environment, has secured an industrial metaverse claim. Nvidia and Ericsson worked together to create digital twin cities filled with virtual 5G antennas to test how different environments would affect wireless signals before deployment.
Siemens AG has the most recent impact of any participants in the developing industrial Metaverse market. The partnership between the two companies combines Nvidia's Omniverse with Siemens' Xcelerator, a business platform that offers a selection of curated IoT-enabled software, hardware, and digital services that Siemens AG views as fundamental to a new sector of the economy. This partnership will bring the industrial metaverse to life for businesses of all sizes.
The Metaverse in Manufacturing
The metaverse offers manufacturing a variety of advantages and clarity regarding incorporating cutting-edge technologies. Manufacturers closely monitor advancements in wearables, smart devices, digital twins, and avatars. These solutions work best when combined to gather and correlate real-time data to improve production-line efficiencies and lower costs and risks using predictive and prescriptive analytics.
Manufacturers are creating products in the industrial metaverse for a variety of reasons. NASA used holoportation to transport a flight surgeon to the International Space Station (ISS) using a Hololens-created hologram and teleportation. The holoportation in this incredible MR and VR demonstration was the first time astronauts could communicate directly with people on Earth as if they were all present at the same time.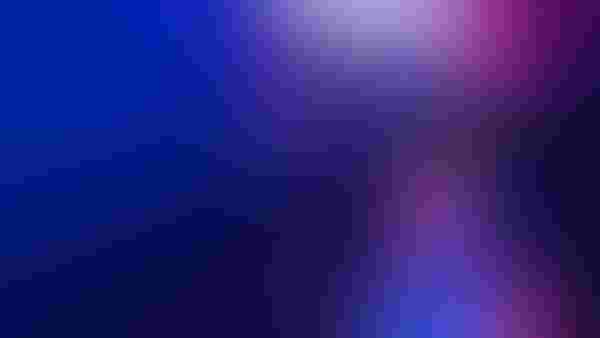 When merged with haptics, which adds the sensation of touch, NASA intends to use virtual teleportation to enable engineers and designers of sophisticated equipment to collaborate directly with astronauts on the International Space Station. This remarkable achievement is replicable in manufacturing plants, putting an interesting spin on the no-touch, lights-out manufacturing concept.
The semiconductor sector provides a critical perspective on how the industrial metaverse can empower highly automated, highly specific, virtual-touch, and lights-out manufacturing, advancing rapidly. Using avatars and digital twins in semiconductor manufacturing is ideal, especially in light of the prohibitive cost of maintaining highly advanced clean rooms to protect production lines from human contaminants.
A Testing Ground for Artificial Intelligence
The industrial metaverse can also be a secure setting where AI can practice for implementations in the real world. The industrial Metaverse can assist businesses in creating autonomous devices that are more resilient, performant, responsive, and ultimately safer by iterating real-world input repeatedly in digital simulations and through constant testing and improvement.
The proper operation of metaverse technologies also requires the integration of numerous technologies that support 5G Standalone (SA), Mobile/Multi-Access Edge Computing, and other technologies (MEC). A low-latency setting with plenty of available bandwidth is required for Metaverse technology. Therefore, it will take longer than 5G SA, which is still largely the exception to the 5G non-standalone (NSA) rule globally.
The Hyundai Motor Group Innovation Center in Singapore, a cutting-edge research facility for the Korean automaker and Singaporean operator Singtel, has signed a contract to deploy 5G in areas with the necessary infrastructure. The two businesses are working together on cloud-based mobile robot management based on 5G. The goal here for Hyundai is to create a workable industrial metaverse platform.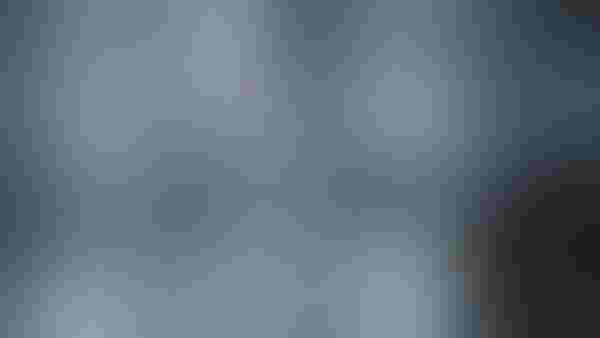 The partnership with Singtel will enable Hyundai to realize its goal of becoming the first mobility innovator to build a meta-factory concept, a digital replica of an actual factory supported by a metaverse platform. Singtel's 5G solution will revolutionize the manufacturing process and redefine it.
Commercial Future
The industrial metaverse is divided into two types: collaborative spaces, where designers from around the country or world can work on a single project in a virtual space, and marketing spaces, where marketers can unveil, showcase, or even sell virtual products such as test driving a car.
Deutsche Bahn is creating a digital twin of its system of 5,700 stations and 20,500 miles of track using Nvidia Omniverse Enterprise Metaverse technology. This will allow Deutsche Bahn to monitor operations across its entire network of stations and track them in real-time.
Companies like Siemens, Boeing, Mercedes, and BMW already have operational industrial metaverses, in contrast to Meta's highly criticized Horizon Worlds.
Boeing revealed that it would build the 777X, its next large aircraft, using digital twin technology to build 3D virtual representations of the aircraft and its engines. This would enable engineers to simulate and test designs and changes in real time. 
Since 70% of Boeing's quality issues are due to design flaws, it is ideal for simulating every possible scenario before hitting the assembly line. 
Emerging Use Cases
In the metaverse, there are already established industrial use cases. For instance, Hyundai and Unity, a provider of platforms for real-time 3D content, announced a partnership in January to jointly design and develop a new Metaverse road map & platform for a meta factory, a virtual factory that can be tested in the metaverse.
BMW has virtually duplicated its Regensburg manufacturing facility. Global teams use the twin to collaborate in real-time 3D. According to BMW, the approach is revolutionizing planning procedures. A detailed digital model of AB InBev's breweries and supply chain has been developed. Additionally, digital humans are being used in simulations to test how real human bodies would react to new workflows in terms of efficiency and ergonomics.
The following are some possible industrial use cases:
Simulations of the design, operation, and interaction of machines, plants, supply chains, and entire ecosystems.

Using digital people to simulate human behavior.

Simulations of asset management and maintenance

Evaluation of material, component, and service providers.

Online service provider selection.

Offering virtual twin add-ons via marketplaces managed by OEMs or digital technology vendors.

Optimization of sales and operations planning based on simulations of information obtained from the metaverse environment.

Testing grounds for environmentally friendly products and procedures.
Future Trends
Organizations considering entering the industrial Metaverse will face challenges, as with any bold new technology. It is simple to calculate the cost of software and hardware, OPEX, and the need for technical maintenance.
Numerous potential advantages exist, but businesses and suppliers must take the initiative to develop fresh products and services that can be used in the metaverse. If such efforts are successful, the metaverse could become a pillar of sustainable manufacturing and net-zero-energy company journeys.
Sign up for the Design News Daily newsletter.
You May Also Like
---
DesignCon 2024

Jan 30 - Feb 1, 2024
Jan 30 - Feb 1, 2024
DesignCon is the premier high-speed communications and system design conference and exposition, offering industry-critical engineering education in the heart of electronics innovation — Silicon Valley.
Learn More