Manufacturers Need Agility to Recover and Grow
Manufacturers Need Agility to Recover and Grow
US Manufacturers are bullish for 2022, but they need to get key challenges right.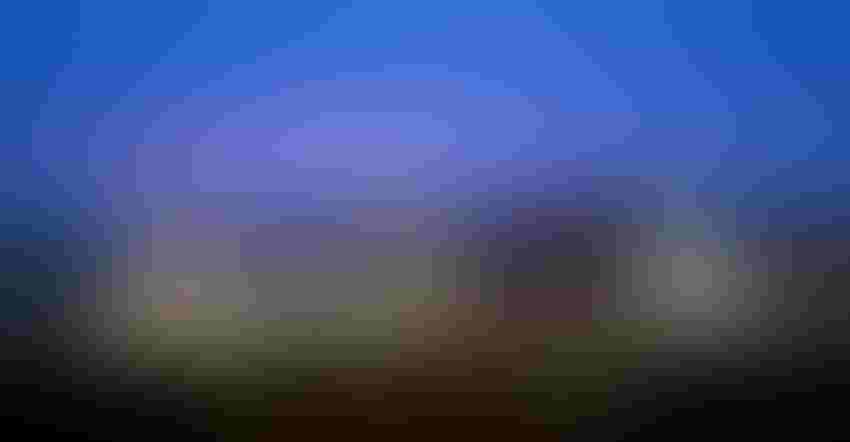 For manufacturers, 2021 was a time of recovery from the pandemic. That recovery gained momentum throughout 2021. The coming year sees manufacturers ready to turn from recovery to growth. A survey from Deloitte found that 86% of manufacturing executives report that their business outlook is somewhat or very positive.
Yet the optimism around growth is held in check by caution as the manufacturing sector faces ongoing risks. As companies build back fast, they will face organizational challenges. The report  Deloitte's 2022 Manufacturing Industry Outlook examines the key risks facing manufacturers in the coming year. Deloitte researchers believe that manufacturers must remain agile in 2022 to overcome the risks in the market.
Workforce Shortage
A record number of unfilled jobs and separations may limit higher productivity and growth in 2022. This issue was facing manufacturers before the pandemic. It has since become worse. Preparing for the future workforce could be critical to resolving current talent scarcity.
To strategically navigate the workforce shortage, manufacturers should continue to match reskilling initiatives with the automation of recurring tasks. This can help manufacturers recast their employment brand. "Manufacturers need to shrink the industry's public perception gap by making manufacturing jobs a more desirable entry point," Paul Wellener, US industrial products and construction leader at Deloitte, told Design News. "This could be critical to meeting hiring needs for engineers, at the entry-level, and across other areas. Manufacturers that place a spotlight on modern facilities and advanced technologies, flexible and inclusive workplace strategies, employee well-being, and career growth may come out ahead."
Supply Chain instability
The manufacturing supply chain took a massive hit during 2020 and well into 2021.  By late 2021, manufacturers were just beginning to piece together their supply chains. Many set on a new course of reshoring, looking for sources of companies closer to their customers.
Yt the challenges are acute and still unfolding. Companies face near-continuous disruptions globally that add costs and test resilience. Virtually every manufacturer is reconsidering or remaking supply chains for an advantage beyond the next disruption. "To adapt to extended supply chain instability, 53% of manufacturing executives Deloitte surveyed plan to enhance data integration for supply and demand visibility and planning while 41% report their companies will add or diversify supplies in existing markets in 2022," said Wellener. "As more companies opt to move operations closer to end customers in 2022, reshoring of components or even final assemblies is likely to gain momentum.
Smart Factory Initiatives
Recovery and digitalization of operations seem to be going hand-in-hand as manufacturers wrap up 2021 and move into 2022. Digital capabilities in both business functions and the factory floor offer avenues to capture growth and protect profitability. Accelerating the move to digital technology adoption could deliver needed efficiencies in this new and changing market.
Half of the executives Deloitte surveyed expect to increase operational efficiency in 2022 through investments in robots and cobots – one example of automation making inroads amid workforce challenges. "Emerging and evolving use cases can continue to scale up from isolated in-house technology projects to full production lines or factories," said Wellener. "More manufacturers are making progress and seeing results from connected, reliable, efficient, and predictive processes at the plant."
Cybersecurity
High-profile cyberattacks across industries and governments in the past year have elevated cybersecurity as a risk management priority. Rising threats are leading the industry to new levels of preparedness. To enhance cybersecurity, 82% of manufacturing executives surveyed expect their organizations will invest more in 2022, focusing mostly on areas of prevention. "Manufacturers are looking not only at cyber defenses but also the resiliency of their business in the event of a cyberattack," said Wellener. "Incidents this year highlight how cybercriminals can cause harm beyond intellectual property theft and financial loss, as shutting down operations and disrupting supplier networks can compromise safety as well as productivity."
Environmental, Social, and Governance Investments
The fast rise of environmental, social, and governance investments (ESG) factors is redefining and elevating sustainability in manufacturing. Manufacturers are likely to invest more resources to meet the changes associated with ESG factors.
The Deloitte study shows that 95% percent of organizations expect to invest more in ESG areas in 2022 than they did in 2021. To deliver against net-zero or carbon-neutral goals, more organizations are dedicating or redesigning sustainability roles and initiatives and quantifying efforts to reduce energy consumption. "Expectations for reporting on diversity, equity, and inclusion metrics in manufacturing will likely continue to rise," said Wellener. "Manufacturers may comply voluntarily within a complex network of reporting regulations, ratings, and disclosure frameworks. But regulators are also moving toward requiring disclosures, making it incumbent on organizations to monitor the fast-evolving landscape."
Sign up for the Design News Daily newsletter.
You May Also Like
---
DesignCon 2024

Jan 30 - Feb 1, 2024
Jan 30 - Feb 1, 2024
DesignCon is the premier high-speed communications and system design conference and exposition, offering industry-critical engineering education in the heart of electronics innovation — Silicon Valley.
Learn More