Teaching IT to Speak OT, and Vice Versa
Teaching IT to Speak OT, and Vice Versa
Information technology and operational technology teams have often been siloed—but that doesn't have to be the case, explains an industrial communications expert.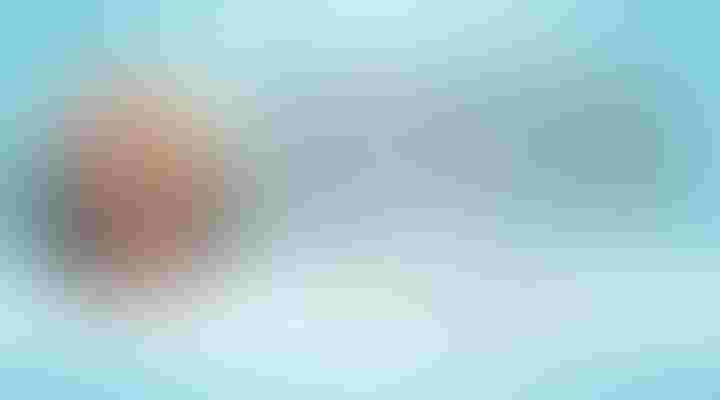 Early in her career, Christine Frank realized there were data and communication gaps between the top floor and the shop floor of manufacturing companies. Working for various companies in industrial control and technology over the years, she has aimed to bridge those gaps by educating siloed teams "from the carpet to the concrete," as she describes IT and OT, respectively, about each other's needs. Her most recent role, however, which she calls the first ever woman to buy an industrial automation and wireless communications company, may help her shore those gaps once and for all.
In some ways, she has seen her role as "teaching IT to speak OT," she tells Design News. Such work entailed helping IT professionals understand industrial standards and the industrial space that would one day be part of the Industrial Internet of Things (IIoT), Industry 4.0, and smart manufacturing.
In 2020, Frank purchased Minneapolis-based Twin Cities Industrial Control (TCIC), a provider of industrial automation and wireless communications products and services. She has since renamed the company Technology Controls, Industrial Communications (TCIC), as she aims to serve companies beyond the Twin Cities area. "We're building it out, not just to sell more boxes, even though I love that, but to really be as I call it a digital movement for humanity. Because I believe that if we can help people, not only our customers and partners, but also kids getting into the industry, I think that that's something we have to do. So my plan is to really work with communities to bring more young people into the industry."
As she shared her own journey through industrial communication and automation, it reads like a story of the evolution of IIoT.
When Frank first graduated with a two-year degree in fluid power, industrial operations were about the only thing that wasn't connected to the Internet, she said. (For some companies today, they still aren't, she added.) Fluid power was a great place for Frank to begin her career, as "fluid power gives you the ability to really look at equipment—all the way through from start to finish because it's hydraulics, pneumatics, and electrical, and all of those are used as power sources for machines, and so that gives you a much broader view of it."
She then moved into manufacturing and completed a four-year degree in industrial technology. "That really focused on managing the plant floor, which I've never done. But it was a way to take fluid power and really blend it into engineering."
She began at that point to get involved with industrial communication. "I worked for InterlinkBT, which was the first company to really develop IP67 I/O for industrial communications for control systems. And what I realized being in that industry was that there weren't a lot of women doing this. And there weren't a lot of men doing it either," she said.
To bring further value, Frank started working with field buses and networks, which were "entries into what we talk about now as IoT. Because it was really the beginning of changing the way that we wired things, changing the way that we looked at diagnostics, changing the way that we communicated versus using the traditional RS232/RS485 solutions. That gave you a lot of distance, but they didn't give you all the data so that you could do all the troubleshooting that people were really looking for back then.
"And what I realized with networks and communications was that it took a long time for people to adopt it. People still haven't adopted industrial Ethernet, which is the predecessor of field buses completely," she said.
Frank then moved into product management for Siemens as a product specialist for field buses and communications and the PLC group, working with colleagues and customers around the world. "It really changed my viewpoint on what automation meant in North America and globally. I really enjoyed traveling over to Germany and seeing the factory and then going to customers out in the field there and seeing how they did automation versus the way North America does."
Frank said that at this point companies were starting to look at combining safety equipment with communications. "So there was my next entry into the industry that really helped me understand it and again bring value by going beyond what we were doing traditionally with PLCs but moving away from using safety relays and now safety PLCs."
Frank then joined Sick and managed its safety sensors portfolio as well as launched its very first safety PLC, the Flexi Soft. In this role she strengthened her ability to focus on engineering applications or what people refer to now as use cases. "But it's still an engineering application in our world, kind of one of those words that gets mixed up when we talk about IT and OT," she said.
Despite all the emerging communication solutions in the industry, Frank said that "everything was siloed and nothing talked to each other. And so the field buses were the first way to put all that I/O out on to a complete machine and control and talk to it and know what's going on. And then in the process world, it was being able to distribute communications with more data than you ever could over RS232. So there were a lot of changes in both those industries and there still is to this day. Going from field buses, which were Device net and Profibus in the discrete world and then Profibus DP and wired and wireless Ethernet." She also realized that "all of these technologies and advancements were not something that people who were selling motors and standard controls understood."
Frank then started working for networking companies that were focused on IT originally but then decided to get into the industrial space. She saw even more gaps. "There was a communication gap between terminologies. And there was a communication gap between how data worked on the shop floor versus the top floor. So I decided to teach people to truly understand the difference between the industrial side of the house and the IT side of the house. Carpet and cement. The IT side is considered carpet. It's pleasant to walk around in. It's temperature controlled. On the industrial side, you're walking on cement or concrete. It's environmentally challenged. It's dirty. And I was thinking, 'I bet half of you have never even walked out onto the cement floor.' And it was true. They didn't. They didn't understand environmental conditions for producing products, which was an absolute in field buses for IP67, right? You had to meet those standards for them to be mounted on the machine."
To launch industrial products requires an understanding of electrical standards, housings, and mountings as well as shock, vibration, and humidity, she said. "And what I realized is they didn't understand who to talk to, which is still the case today. It's very siloed whether we like it or not with IoT. There is a division even though we all want it to be one space." She also noted that industrial data was "so different than the data they're using on the carpet side of the house."
She then worked for B&B Electronics, which at the time had taken a cell router and added compute power to it, which is now called the modern gateway or edge gateway, she said. After a reorganization, Frank found herself at a crossroads. "I wanted to work in the industry, but I didn't want to go back to working for traditional automation companies because I really like this blending of both communications and industrial together, so I was recruited. I think I was one of the first people back in 2014 to actually write IoT on their resume and LinkedIn. I thought, hmm, I'm just going to put it out there. So I put it on there and all of a sudden Dell contacted me. And they said, 'we're looking for someone with your background to teach our people industrial.'  
"So I told Dell that 'you need to get involved with all the industrial communications and automation and start evangelizing the message because it doesn't happen overnight in industrial to just have people take all their equipment and throw it onto a cell router with compute power. You have to tell them why there's advantages.' "
Frank also saw an opportunity to educate IT teams on the industrial concept of predictive machine maintenance. She had heard that data scientists were exploring the possibility of taking data from any sensor and coming up with conclusions and results. "The problem was they didn't understand the data and how to actually collect it to do predictive maintenance because they weren't adding additional sensors to monitor the assets' health, such as the pump and the motors. 70% of all failures in industrial equipment, whether it's process control or discrete automation, is heavily reliant on things that rotate and move. Pumps and motors. And there weren't a lot of sensors that people were using to monitor the pumps and motors," she said. "You can count the number of times a photoelectric sensor goes off by counting boxes. It's still not going to tell you what's wrong with the machine."
After another reorganization, she then went to HPE to work on its gateway portfolio and advocated for the incorporation of drivers for Profibus, Device net, and Ethernet IP. "You had to speak protocol communications and different things to connect to the shop floor and the process. So I started partnering with different companies that were building out a lot of those drivers. So traditionally it used to be a manufacturer would buy one driver at a time. If you wanted to be interoperable between different products, processes, and systems, you needed to speak all the languages. You weren't going to buy all those protocol conversions and networks and field buses one by one because it really got expensive to try to put that into a gateway or edge gateway.
"So I started looking at companies that were developing solutions that were full driver suites. You know, there's 300 different communication protocols in the industrial space. I mean really, there's about a dozen that we use, but there are 300. And learning that industrial equipment doesn't get changed every two years, legacy equipment could be as old as 70 years old." She also realized that industrial users would need support in getting cellular communications to gateways as well as finding mobile virtual network operators.
At that point Frank decided to work for a software company. "If I'm going to move into predictive maintenance, I really have to understand the background of data science and machine learning. So I went and worked for a software company that actually helped put this kind of stuff into gateway companies. And then what I recognized is that they didn't understand how to do predictive maintenance because all they were data scientists," she lamented.
"I was starting to push it early on, but then I started putting all the pieces together and recognizing that companies that are IT do not understand. Hardware companies that are IT don't understand. They're learning. I mean, they're getting to know things better now. But now you've got this issue with not being able to speak the industrial protocols and you can't sell them the data plan for it. And the software isn't made to actually communicate to the industrial side and collect data.
"And so there were all these gaps. And I thought, this is ridiculous. These people need to come together and figure this out. You don't have an IT guy go out and do system integration for controls. And you could maybe have an industrial integrator do that, the controls as well as the IT because a lot of them learn both now. So when I look at the blending of the two worlds of IT and OT, I actually see the OT people going more into the stack of IT than the reverse. And I think the reason is because they've walked on those factory floors for so long, right? And they understand it. And so to translate it into IT is much easier than an IT person understanding how a printing press works."
Frank started looking at buying a company versus starting one. "I didn't really want to start from ground zero—I wanted to take something and be able to transform it. TCIC was for sale. I thought, this is an industrial automation company and they do communications. They have no idea that they're an IT company. I purchased the company in September 2020. The idea of growth for us is really taking IT and industrial people and teaching them both sides because I believe you have to have people understand the IT side. Because you're connecting to the Internet now with all these gateways and different things," she said.
But "you can't just take an IT person and throw them in industrial. You have to teach them and vice versa. This just doesn't happen overnight. So what I'm trying to do with my team is really take the knowledge that I have and transfer it so we can support our customers deeper and wider."
In keeping with Frank's interest in education, she also seeks to bring more young people into the industry. "I don't think it has to be a four-year degree. I think you can do exactly what I did originally, which was get a two-year degree in technical. I've already got the name and everything started for a nonprofit specifically to uplift kids in automation. And I don't want it to be focused only on women, because I've never worried about being the only woman. Even though I want more women in it, it's happening. I don't think of myself as just the only female out there. There's lots of us now, right?"
Frank sees the benefit of IoT extending well beyond factory walls. "IoT is a newer term that's used or IIoT or digital transformation or Industry 4.0. But we've been doing it in industrial for 20 years. The only difference was we didn't connect everything to the Internet. And so the value in it is connecting everything and being able to collect data from anywhere at any time. This helps our industry because of the fact that we're losing people. We don't have enough people to roll trucks out to sites anymore. So having visibility and transparency into our equipment in the field is really important. And so I'm continuing the drive that the former owner had to help people with communications as well as connecting to those controls. Moving forward, I believe that we'll be recognized more and more as one of the top industrial communications and wireless folks out there. And I will continue to support my communities. You know, build out more programs, as the years go on—can't do everything all at once, right?"
Sign up for the Design News Daily newsletter.
You May Also Like
---
Sep 12, 2023
The Battery Show brings together engineers, business leaders, top-industry companies, and innovative thinkers to discover ground-breaking products and create powerful solutions for the future.
LEARN MORE