World Engineers Day: Experience Tells the Story
World Engineers Day: Experience Tells the Story
For World Engineers Day on September 15, we checked in with two women engineers to find out how the profession has worked out.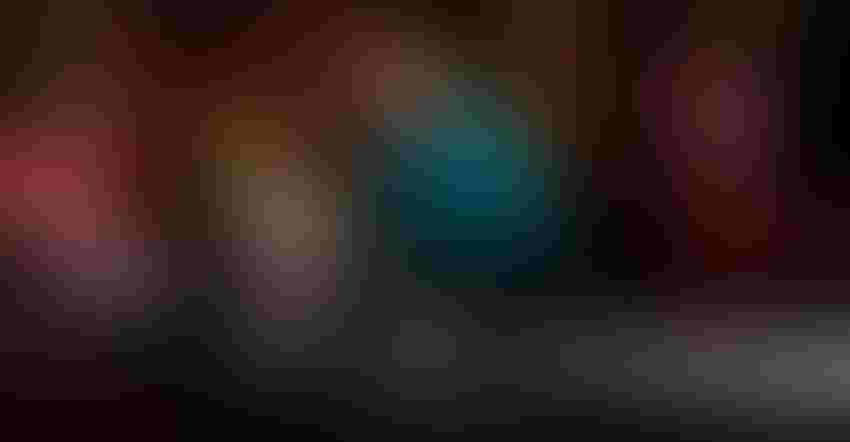 Brownie Harris for the Image Bank via Getty Images
World Engineers Day is celebrated on September 15th each year. It was founded in 1985 by the International Federation of Engineering Societies (IFES). The main goal of World Engineers Day is to promote the contribution of engineering to society. World Engineers Day was first celebrated in 1988 and has since grown into an international day of celebration.
Engineers play a vital role in all aspects of our lives, from developing new technologies to ensuring that our infrastructure is functioning properly. Their work helps to ensure that we have a safe, efficient, and inspiring world.
In India, World Engineers Day is observed to honor engineering and celebrate the birth anniversary of India's pioneer engineer-administrator Mokshagundam Visvesvaraya who was born on September 15.
To honor World Engineers Day, Design News interviewed two engineers from Tektronix about why they chose engineering as a profession and how that choice has played out in their lives.
Sarah Boen, Director of Strategic Technology and ASICs at Tektronix
Design News

: What prompted you to enter engineering?

Sarah Boen: Growing up I had an interest in computers. The technology was just becoming available for consumers. In high school, I took a computer programming class as an elective. This was in the early 1990s so I learned programming in BASIC and Modula-2. I really enjoyed the creativity and the ability to bring ideas to life and do it in a way that was in some regards unique to me. In what other class would you have the opportunity to design games? My favorite project was a computer-based baseball game. Since I was having fun, I decided to pursue a degree in computer science.
DN: Did you experience any resistance when you chose this career path, either in your education or your work?
Sarah Boen: Not really, I always had great support. I had great professors at the university who were strong advocates of women in technical roles. In fact, my first internship hired two students from my school, both recommended by our professor and both female. I also had great support from my first manager when I joined Tektronix who really helped me navigate the transition to the job environment.
DN

: Did you find other women in technology were supportive and helpful in your career?

Sarah Boen: In general yes, I think it is great also to be an inspiration to other female engineers. Today, the ratio of women is still low but it has been great to see how things have changed over time. There are more women groups now. At Tektronix, we have a group Women In Engineering. This group was started by female engineers and sponsored by the VP of Engineering at Tek. I think that it comes down to an ecosystem of people to support women in their careers and have enjoyed working at Tek and seeing initiatives supported at the company level and by leaders in the organization. 
DN: Has your involvement in the technology world been gratifying?
Sarah Boen: My career has been awesome. I started as a software engineer solving customer problems, moved to marketing, and ran a business unit working with engineers to solve customer problems.  Now I am back in R&D leading a team that gets to solve customer problems and work on technology that only a few companies in the world develop. It is truly inspirational knowing that our technology is being used to develop capabilities that are going to be the future of the world. Our technology enables everything from defense systems, 5G/6G communication networks, and electric vehicles to mobile phones.  
DN

: What is your advice to young women who are considering a career in engineering?

Sarah Boen: Seek out a diverse ecosystem for support and look for mentors. Engineering is such a diverse field and is changing faster than ever before. Also, get exposure early. Try out everything, If computer science isn't something that you enjoy, don't give up on engineering. There are plenty of disciplines. A support system will be invaluable to navigate through the challenges that you will face in your career and education journey.

 

We provided the same questions to Shubha B, Product Marketing Manager at Tektronix
Design News

: What prompted you to take up engineering?

Shubha B: I joined engineering after high school and pursued a Bachelor's degree in electronics and communication engineering in Bangalore, India.

My main motivation for engineering was to become a space scientist. As a child, I was fascinated by the power of radio transmission. I was curious to learn how signals are generated and transmitted from one place to another. I closely watched NASA's launches and wanted to be part of that science and technology.
DN

: Did you experience any resistance when you chose this career path, either in your education setting or your work setting?

Shubha B: Initially, I did struggle a bit with math jargon, like field theory and neural networks. I was fortunate to be mentored by professors, who guided me with the right study materials and helped me compete with my counterparts. Electronics engineering was not a sweet spot for girls back in 2010, I had to study long hours and stretch myself to not miss my practical lab classes. Katalyst, an NGO that works for the economic empowerment of women, played a huge part in shaping my career and my aspiration for leadership roles.

When it comes to work, women tend to be more inclined towards software engineering rather than hardware. My inclination towards signals and systems landed me in test and measurement, where the core competency is hardware. It wasn't an easy journey, I had to surpass some of the stereotypes and prove to myself and show that engineering is for ALL.
DN

: Did you find other women in technology were supportive and helpful in your career?

Shubha B: Certainly! At my first job, my mentor was a woman with 10+ years of experience. She was instrumental in laying a strong foundation for my career. All of the female colleagues that I have worked with are very much supportive and backed my decisions at some critical moments throughout my career.

As I moved up the ladder, the number of female colleagues that I interacted with started to decrease. I quickly realized there was a need to have more women in leadership to support aspiring girls like me.

Women in their late 20s and early 30s often go through a lot of personal and professional changes and challenges. In my opinion, at this stage of life especially, aspiring women can really benefit from having a mentor – whether that is a man or woman – who can listen and provide necessary advice.
DN

: Has your involvement in the technology world been gratifying?

Shubha B: Definitely! Though I started my journey for financial independence, if I look back at the last 10 years, I can confidently say that technology has given me more than that. Pursuing engineering was a choice, landing in a technology-focused career was a dream come true. It's a rare opportunity to work on cutting-edge technologies and build innovative solutions to complex problems. I'm grateful to be a part of this beautiful journey and embrace science and technology for the generations to come.
DN

: What is your advice to young women who are considering a career in engineering?

Shubha B: To succeed in any career, one must love what they do. Today's young ladies have more career options, my advice to them would be to follow their instincts and choose wisely. There is a need to enroll more women in STEM education. I think we should do away with the myth that STEM is not for women. Young girls should be thought of as powerful within the science and technology field and recognized for the impact that getting involved can have on the world right from the beginning of their schooling journey.

I advocate for young women to build an innovative and questioning mindset that will help them to succeed in engineering. You need to work hard and smart to prove your abilities in a field that is currently ruled by men!
Sign up for the Design News Daily newsletter.
You May Also Like
---
Sep 12, 2023
The Battery Show brings together engineers, business leaders, top-industry companies, and innovative thinkers to discover ground-breaking products and create powerful solutions for the future.
LEARN MORE