US Agency Puts Resources into Reshoring Medical Manufacturing
US Agency Puts Resources into Reshoring Medical Manufacturing
The Pentagon has signed a memorandum of agreement with the U.S International Development Finance Corp. to support projects that create, expand, or restore domestic industrial capabilities in response to COVID-19.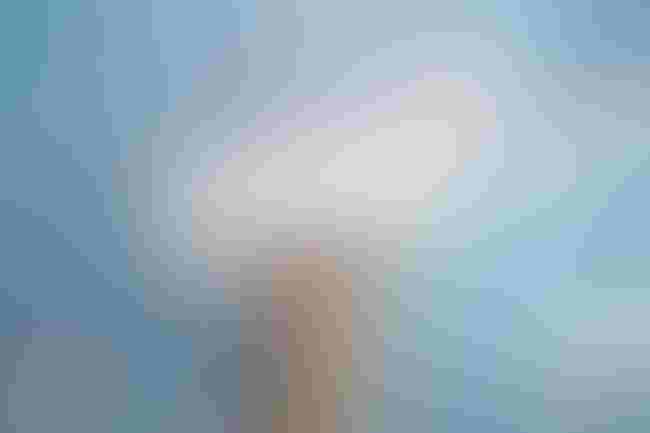 Whether it's a continuation of the first wave or the start of a second wave, it's patently clear that COVID-19 is not taking the summer off. All the more reason to apply lessons learned when the pandemic first rolled across the United States and revealed startling shortages of critical medical gear and personal protective equipment (PPE), much of which is manufactured in China and other offshore locations. As a result, reshoring manufacturing and reconsidering global supply chains have taken on a new urgency. The most recent effort to bring back manufacturing came on June 22, when the Pentagon signed a memorandum of agreement (MOA) with the U.S International Development Finance Corp. (DFC) authorizing the DFC to issue loans originating from a $100 million pool to support projects that "create, expand, or restore domestic industrial capabilities in response to COVID-19." As outlined in an executive order by President Trump, the loans are authorized under the Defense Production Act (DPA) Title III and are funded by the CARES Act.
The DPA became law following the Korean War and authorizes the President to prioritize the manufacture of products deemed essential for national defense. "We look forward to working together with the Department of Defense and the private sector to protect the health and safety of Americans by strengthening critical supply chains at home," said DFC CEO Adam Boehler upon signing the MOA. "Increased U.S. production of strategic resources will also allow the United States to assist allies around the world," he added, referencing the origin of the DFC.
The DFC was created in 2018 by Congress, when it merged the Overseas Private Investment Corp. and U.S. Agency for International Development Credit Authority, reports Bloomberg Law. It calls itself "America's development bank," and CEO Boehler is a friend of Jared Kushner, Trump's son-in-law and senior adviser.
The agency said the effort to "reshore" domestic manufacturing of medical supplies will remain separate from its mandate to finance development in emerging markets, according to Bloomberg Law.
Following the announcement, "the areas that have come on hot right away are on the PPE side and within the pharmaceutical value chains," said Boehler, as reported by Reuters. He added that there was interest in returning some generic drug production — almost all of which is imported — to the United States. In the Reuters article, Boehler also noted that the $100 million can be leveraged into "tens of billions of dollars" in loans by using it as a pool of capital similar to the US Treasury's backing of Federal Reserve loan facilities. A projected $12-billion semiconductor plant in Arizona for Taiwan Semiconductor Manufacturing Co. Ltd. could be a beneficiary, according to news reports.
Have we seen this movie before?
COVID-19 has exposed weaknesses in our current thinking and the way we do business, Mark Bonifacio told PlasticsToday commenting on the MOA. A keen observer of medtech supply chains with business ties to companies in China, Bonifacio heads Bonifacio Consulting Services, which works with medical device OEMs and contract manufacturers. "It will take a concerted government effort — a real one — to push reshoring efforts on medical and other products. With that said, we also have seen this movie before: The circumstances are different given the scale of the pandemic, but many large multi-nationals will continue to manufacture many of these products where it makes the most logistical and financial sense," said Bonifacio. "What I believe is really needed is a serious multi-agency discussion across all levels of government about how we want to handle healthcare in this country moving forward," he added.
Nevertheless, Bonifacio does consider efforts to reshore medical manufacturing "a good start," and hopes that this is just the "beginning of a more macro discussion and governmental effort to make the products we need as a nation within our shores." While many healthcare discussions in recent years have stoked division and partisan politics, added Bonifacio, "COVID-19 and other pandemics ahead of us do not see these boundaries and will continue to affect all Americans and global citizens."
The signing of the MOA on Monday was followed by a request for proposals from private sector entities seeking DFC funding under the DPA. Eligible projects should help re-shore production — or strengthen related domestic supply chains — of personal protective equipment, medical testing supplies, vaccines, pharmaceuticals, ventilation equipment, or relevant ancillary materials and technologies, said a news release from the DFC. Interested parties can review the full eligibility criteria and learn how to submit a proposal on the DFC website.
Sign up for the Design News Daily newsletter.
You May Also Like
---
DesignCon 2024

Jan 30 - Feb 1, 2024
Jan 30 - Feb 1, 2024
DesignCon is the premier high-speed communications and system design conference and exposition, offering industry-critical engineering education in the heart of electronics innovation — Silicon Valley.
Learn More