Top AM Analyst Todd Grimm to Keynote Upcoming Users Conference, Lecture for Design News Webinar
Top AM Analyst Todd Grimm to Keynote Upcoming Users Conference, Lecture for Design News Webinar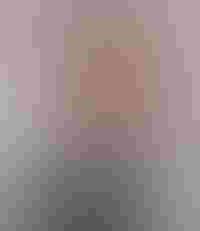 Additive manufacturing is expected to barrel on through this year, as 3D printing and even 4D printing technologies continue to grow in use in major end-use markets such as automotive, aerospace, medical, and architecture.
With momentum for the family of technologies, including direct metal laser sintering, continuing to build, the Additive Manufacturing Users Group (AMUG) is anticipating its biggest annual conference to date, April 19-23 in Jacksonville, Fla.
AMUG meets annually to provide education and training through technical presentations, as well as hands-on workshops and technical competitions. These address the part applications and equipment operation in already commercial additive manufacturing technologies, aimed at novice users to seasoned and expert AM users.
The forum, in its 27th year, also serves as an exchange among equipment owners and operators to talk shop, and basic hardware and software modifications, as well as tricks and tips, have historically been the takeaways from the event for attendees.
"There will be hands-on workshops and presentations that cover the art and architecture, metal casting education, manufacturing tools, materials, medical, direct metals, scanning, stereolithography, laser sintering, and transportation," said Mark Barfoot, AMUG's president.
AMUG's origins date back to additive manufacturing's earliest beginnings in the front half of the 1990s. Back then, it was known as the 3D Systems North American Stereolithography Users Group, serving as a venue for information exchange among users of machinery by that supplier. Today, Stratasys, ExOne, and Renishaw are among AMUG members, along with 3D Systems, and members come from around the world and are diversified in industries that employ rapid manufacturing and prototyping.
Making his fifth appearance as an AMUG keynote speaker will be Todd Grimm, president of T.A. Grimm & Associates and AMUG's AM industry advisor. Grimm, a recognized consultant, will share his thoughts on the present and future with highlights of recent developments, current trends, and future advancements.
Grimm also will be the lecturer for Design News' live three-day Focus on Fundamentals webinar on 3D printing, Feb. 3-5. From 1:15 – 3 pm EST each day, Grimm will present the use of 3D printing for direct manufacturing, insight into 3D printing materials, and how to design parts for 3D printing, respectively. Each day's class will be followed by a live Q&A session with Grimm. Stratasys will sponsor the three-day course.
Design engineers and professionals, the West Coast's most important design, innovation, and manufacturing event, Pacific Design & Manufacturing, is taking place in Anaheim, Feb. 10-12, 2015. A Design News event, Pacific Design & Manufacturing is your chance to meet qualified suppliers, get hands-on access to the latest technologies, be informed from a world-class conference program, and expand your network. (You might even meet a Design News editor.) Learn more about Pacific Design & Manufacturing here.
Sign up for the Design News Daily newsletter.
You May Also Like
---
DesignCon 2024

Jan 30 - Feb 1, 2024
Jan 30 - Feb 1, 2024
DesignCon is the premier high-speed communications and system design conference and exposition, offering industry-critical engineering education in the heart of electronics innovation — Silicon Valley.
Learn More