Solar Cell Reaches Record-Setting Energy-Conversion Efficiency
Solar Cell Reaches Record-Setting Energy-Conversion Efficiency
A team at the National Renewable Energy Laboratory developed the six-junction cell, which is thinner than a human hair.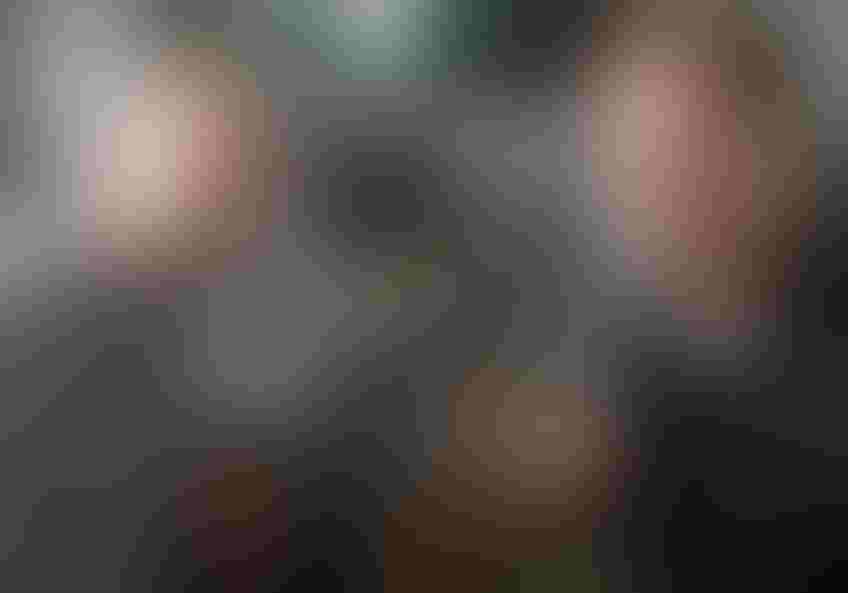 Scientists have created a solar cell thinner than a human hair with a conversion efficiency of nearly 50 percent, more than double the efficiency of devices currently sold on the commercial market and setting a record for the highest solar-conversion efficiency.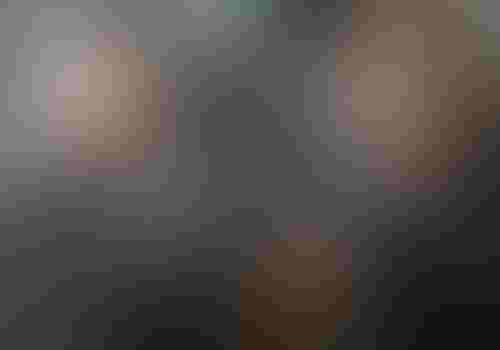 Scientists John Geisz (left) and Ryan France from the National Renewable Energy Laboratory fabricated a solar cell that is nearly 50% efficient, far higher than the current efficiencies of commercial cells.
A team from at the National Renewable Energy Laboratory (NREL) developed the six-junction solar cell, which has a conversion efficiency of 47.1 percent under controlled illumination. They also developed a variation on the same cell that under one-sun illumination could convert solar light to energy at a rate of 39.2 percent, also a record for this set-up.
Commercial solar cells currently have an efficiency rate of about 20 percent to 25 percent depending on the manufacturer.  NREL researchers were able to far surpass this by focusing on what are classified as III-V materials—so-called because of their position on the periodic table—which have a range of light absorption properties.
Indeed, these materials are among the most high-performance solar-conversion materials, used in satellites to generate energy. They also constructed a cell with six junctions to achieve the conversion efficiency. This means that the cell has six p-n junctions, or interfaces, between two types of semiconductor material.
Cells with multiple junctions harvest sunlight by dividing the solar spectrum into portions, with each junction tuned to a different light wavelength. This serves to increase the efficiency of the overall cell.
"This device really demonstrates the extraordinary potential of multijunction solar cells," said John Geisz, a principal scientist in the High-Efficiency Crystalline Photovoltaics Group at NREL who worked on the project.
Previous recordholders in solar-cell conversion efficiency were a group of German and French scientists at the Fraunhofer Institute for Solar Energy Systems ISE, Soitec, CEA-Leti, and the Helmholtz Center Berlin, who achieved 44.7 percent efficiency in 2014, and the Department of Energy, which achieved 45.7 percent efficiency. Both of these research teams used four-junction cells in their work.
Beyond 50 Percent Conversion Efficiency
In total, the cell developed by the NREL team includes about 140 layers of various III-V materials to support the performance of its junctions, researchers said. Rather than designed to be used in space or for typical commercial use, the cell is instead well-suited for use in concentrator photovoltaics, said Ryan France, a scientist in the III-V Multijunctions Group at NREL who also worked on the project.
In this type of photovoltaics, scientists can use less semiconductor material by concentrating the light, which also boosts efficiency.
"One way to reduce cost is to reduce the required area," France said in a press statement. "You can do that by using a mirror to capture the light and focus the light down to a point. Then you can get away with a hundredth or even a thousandth of the material, compared to a flat-plate silicon cell."
Researchers published a paper on their work in the journal Nature Energy.
The next hurdle for photovoltaic scientists is to reach 50 percent efficiency and beyond, but there are some hurdles that must be cleared first. The key barrier to this is that scientists must reduce the resistive barriers inside the cell that impede the current flow, Geisz said.
Meanwhile, while the potential for the solar cell to exceed 50 percent efficiency is "actually very achievable," something like 100 percent efficiency is impossible due to the fundamental limits imposed by thermodynamics, France added.
Elizabeth Montalbano is a freelance writer who has written about technology and culture for more than 20 years. She has lived and worked as a professional journalist in Phoenix, San Francisco and New York City. In her free time she enjoys surfing, traveling, music, yoga and cooking. She currently resides in a village on the southwest coast of Portugal.
Sign up for the Design News Daily newsletter.
You May Also Like
---
Sep 12, 2023
The Battery Show brings together engineers, business leaders, top-industry companies, and innovative thinkers to discover ground-breaking products and create powerful solutions for the future.
LEARN MORE