B-21 Raider Takes to the Skies
B-21 Raider Takes to the Skies
Northrop Grumman's next-generation stealth bomber has made its first flight.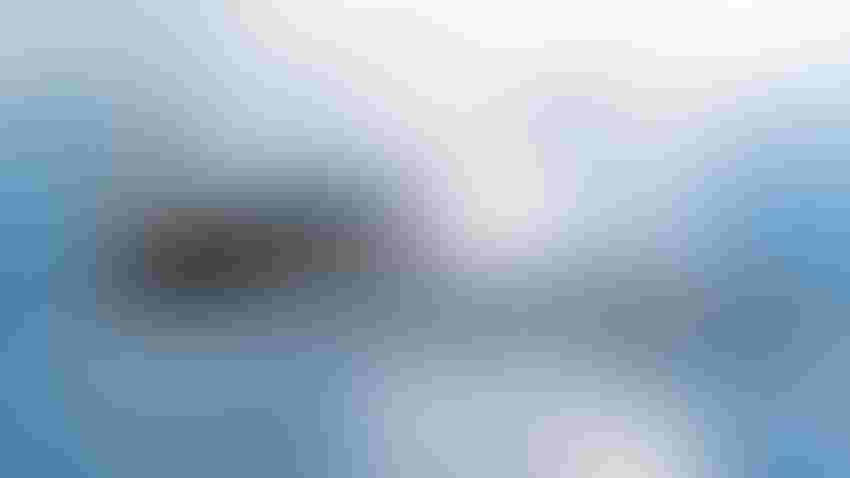 The Northrop Grumman B-21 Raider has made its first flight.
Northrop Grumman
The Northrop Grumman B-21 Raider stealth bomber has taken flight for the first time, continuing to demonstrate the program's rapid progress toward production and deployment.
The plane was spotted by photographers departing Air Force Plant 42 in Palmdale, Calif. accompanied by an F-16 chase plane for the maiden flight. Planespotter Matt Harman posted his video of the take-off on Twitter/X at 10:03 am local time, Friday, Nov. 10.
Coincidentally, the experts at TheAviationist.com pointed out that the date is the 35th anniversary of the day in 1988 when the Air Force finally acknowledged the existence of the F-117 Nighthawk stealth fighter.
You'll recall that it was less than a year ago that Northrop Grumman and the Air Force showed the plane for the first time and it has been conducting taxi tests since then.
Northrop Grumman has pledged that advancements in low observable processes will make the B-21 easier and less costly to maintain than the B-2 Spirit.
The plane's big technical innovation is an open architecture that will enable rapid upgradability of new weapons and software upgrades using advanced networking capabilities and cloud computing.
Northrop Grumman and the Air Force also like to point out that, unlike some other technically ambitious acquisition programs, the B-21 Raider program is a partnership aimed at avoiding overruns and delays. This has been done through an industry-first data sharing agreement that provides the Air Force with access to data on the B-21, including a digital twin.
Another important aspect is Northrop Grumman's decision to build a production-representative first test aircraft rather than a sorta-close prototype for the first flight. That means that the B-21 test aircraft is equipped with mission systems and was built by the same manufacturing technicians using the same processes and tooling for production aircraft.
The company says that the experience learned in the development process will aid a smooth transition into production.
The plane's "Raider" name comes from the famous World War II Doolittle Raid on Tokyo, when 80 airmen, led by Lt. Col. James "Jimmy" Doolittle, and 16 B-25 Mitchell medium bombers executed a mission that changed the course of the war by bringing the war to the Japanese capital.
Sign up for the Design News Daily newsletter.
You May Also Like
---
DesignCon 2024

Jan 30 - Feb 1, 2024
Jan 30 - Feb 1, 2024
DesignCon is the premier high-speed communications and system design conference and exposition, offering industry-critical engineering education in the heart of electronics innovation — Silicon Valley.
Learn More