Air Force Tests GM's Electric Ground Power Unit with Aircraft
Air Force Tests GM's Electric Ground Power Unit with Aircraft
The General Motors Electric Ground Power Unit incorporates commercial Ultium battery technology.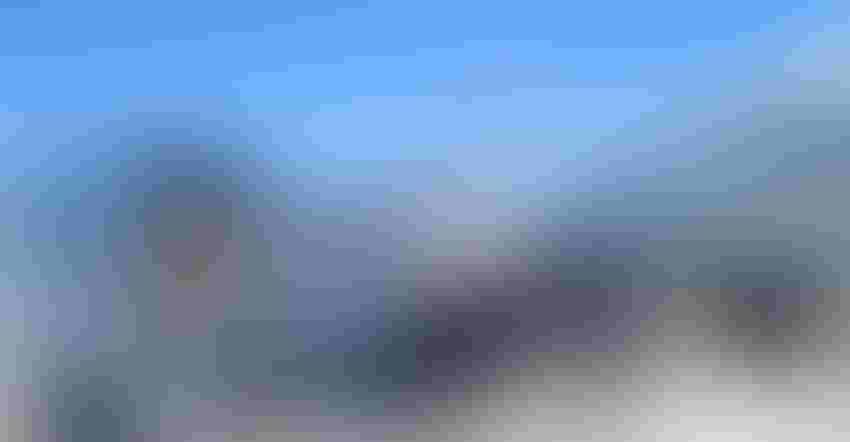 The Air Force Research Laboratory collaborated with the Air Force Life Cycle Management Center, Air Force Materiel Command, and General Motors Defense to power this KC-135 tanker aircraft with GM Defense's Electric Ground Power Unit at Edwards Air Force Base, California.
Carla Escamilla, U.S. Air Force 412th Public Affairs
General Motors has delivered a giant booster battery to the U.S. Air Force to power aircraft on the flight line.
The GM Defense's Electric Ground Power Unit is a GM Ultium battery pack mounted on an electric utility cart that the Air Force has tested starting a KC135 refueling tanker plane at Edwards Air Force Base, California
While this is a military application of the battery pack, the Electric Ground Power Unit and cart serve both military and commercial aircraft purposes.
Much as the Department of Defense has sought to adopt commercial-off-the-shelf products in other areas of technology, the Air Force has recognized the potential value in employing electric vehicle technology from the auto industry for military aviation purposes. "We are working to leverage the automotive industry in the electrification of our flight line power systems now, but I'd also like to lean forward and leverage domestic automotive industry technology for flight line autonomy as well," said Tahrea Grant, Air Force Life Cycle Management Center chief engineer.
GM is happy to oblige, according to Rick Kewley, GM Defense Product Development and Advanced Engineering vice president. "With access to the advanced technologies of our commercial parent, General Motors, GM Defense is transitioning our unique defense and government customers to a more electric future," he said. "Our commercial-based Electric Ground Power Unit helps eliminate the emissions of greenhouse gases during operation, while also providing near-silent operations. We're pleased to be providing a solution that enhances their capabilities."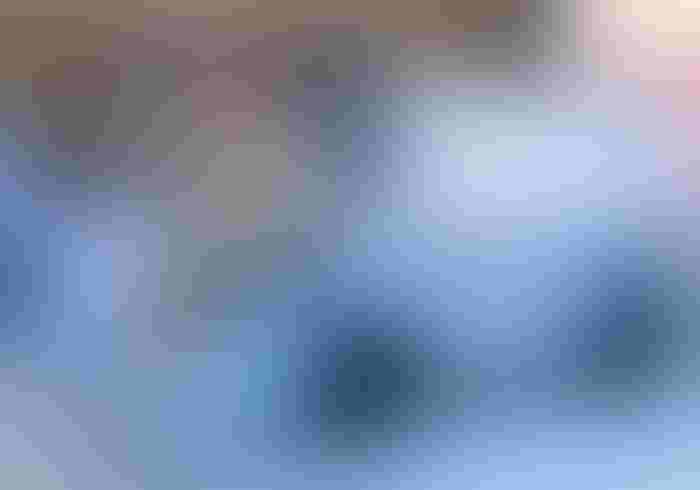 Chief Master Sgt. Darl Parvin Jr. takes the Electric Ground Power Unit and Cart for a test drive at Edwards Air Force Base.
The Air Force says it needs safe, affordable domestic battery sources for electric flight line equipment and vehicle capabilities to replace the current combustion-powered equipment and vehicles. Using electric power that can be generated through a variety of means provides the Air Force "energy agility," which is one motivation for pursuing battery-powered ground support equipment, according to the Air Force. The Air Force Research Lab has teamed with its collaborators to build and test electric and hybrid flightline equipment and vehicles.
Energy storage, agility, and resilience, as well as robust, trusted domestic defense manufacturing and industrial bases are critical to the Air Force, noted Tom Layne, AFRL's Materials and Manufacturing Directorate project lead. "This project with GM Defense, the program office, the lead major command, and the 412th Test Wing allowed us to all work together and successfully touch on all of these factors," said Layne.
He also pointed out that for increased flightline electrification, charging infrastructure and standard charging interfaces are also critical. "We need to get out in front of the flight line charging infrastructure part to embrace energy agility, resiliency, and maximize equipment and vehicle interoperability when stateside and deployed," Layne said.
The ground crews aren't as concerned about strategic considerations such as energy agility or infrastructure. They just appreciate a break from the noise. "The flightline maintainers at Edwards really appreciated the zero noise and zero emissions," said David Juhassz, GM Program Engineering manager. "We're thrilled that the demonstration with the Air Force was a success."
 
Sign up for the Design News Daily newsletter.
You May Also Like
---
Sep 12, 2023
The Battery Show brings together engineers, business leaders, top-industry companies, and innovative thinkers to discover ground-breaking products and create powerful solutions for the future.
LEARN MORE