5 Amazing Women Lead by Example in Engineering and Tech Industries
5 Amazing Women Lead by Example in Engineering and Tech Industries
How are women in engineering and tech-related industries changing the world?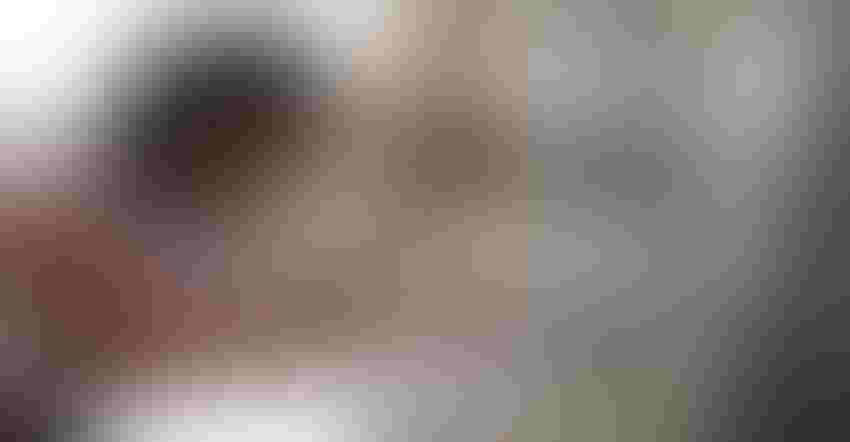 Women continue to be under-represented in the academic and professional engineering fields. Yet while few in numbers, those in the technical community make significant contributions, as evident from the last DesignCon Women & Minorities in STEM" panel. Moderated by Suzanne Deffree, Brand Director, Intelligent Systems & Design, Informa Markets, the meeting highlighted four current female leaders whose work helped overcome the barriers facing women in the engineering profession.
Suzanne Deffree - Informa
Deffree is a fine example of a woman with a long and successful career in the technology industry. In addition, she is an award-winning journalist with decades of senior editorial (and events) experience covering the engineering world and technological innovations. So who better to lead a panel of successful women in the world of technology?
"Innovation flourishes in environments where differing views are heard and supported," explains Deffree. "We're conscious of the need to increase awareness on diversity and inclusion and are taking actionable steps to ensure representation across all spectrums of diversity. This includes women, who as a group are greatly under-represented in the worlds of STEM."
The DesignCon panel consisted of a mix of women from various roles and professions in high-tech companies and organizations. These speakers addressed many of the common challenges women face in engineering markets: low percentage of female engineers, high career dropout rate, salary inequality, tenacity, and hostile work environments. Through their efforts, each panelist has been influential in tackling at least one of these challenges. Let's see how.
Sara Sargent - VSI Labs
Sara Sargent is the Engineering Project Manager for VSI Labs, a company that researches and tests autonomous vehicle (AV) technologies. She serves as a bridge between the client and the company's team of developers. In addition, Sargent leads the Sponsorship Vehicle program, the internship program, social media, marketing, and business development. She holds a degree in Electrical Engineering from the University of St. Thomas.
Sargent is deeply involved in the future of autonomous vehicles. For example, she has worked on the HD map-based lane keeping, a system that knows which lane a driver is occupying while traveling down the highway. If the driver decides to change lanes, the system will move the vehicle to the next lane on its own. Such a complex safety feature would undoubtedly save lives as autonomous driving becomes more mainstream.
Pamela Leggett-Robinson - PLR Consulting
Pamela Leggett-Robinson has 15 plus years of higher education experience, which includes many years in STEM-related work. She holds a Ph.D. in Physical Organic Chemistry from Georgia State University. Her primary research work and scientific presentations focus on student support programs in STEM undergraduate education and support programming for women of color in STEM professions. In addition, she has recently co-authored a major book to help women of color overcome barriers in STEM-related work.
Roshni Uppala - Uber
Another woman of color making contributions in the engineering space is Roshni Uppala, Product Manager, Self-Driving Tech and IoT, at Uber. She leads a suite of products related to the self-driving vehicle experience that plays a significant role in improving autonomy technology safely and efficiently.
Uppala is also one of the co-founders (including Nancy Wang) of Advancing Women in Product or AWIP. The purpose of AWIP is to advance women in product management, specifically enterprise/Business-to-Business (B2B) products. This isn't a women-only organization. Men are included as advocates for women in the AWIP.
Product development requires close collaboration between engineering, product design, and sales. But an important element missing from product development is the gender and immigrant perspectives. Uppala brings that perspective from her experience growing up in India.
Stephanie Young - Riva
Lastly, Stephanie Young is the CEO and Co-Founder of Riva, a company whose mission is to fight pay inequality. She holds several degrees from Stanford in business and management. Her company, Riva, is one of the first automated job offer negotiation tools that generate compensation numbers and email scripts for the job-seeking negotiations process. The platform uses data and machine learning to evaluate job offers and assist applicants during the salary negotiation process.
Together, these women in the technical space are working individually toward their own professional goals and together toward helping women in engineering.
As in the past, DesignCon will offer a Women and Minorities networking session at its August 2021 event to provide a space for engineers to make connections. We are also proactively partnering with groups focused on advancing women in STEM, including Women in Autonomy. This group has helped us find our exceptional keynoter Indu Vijayan, Director of Product Management, AEye, who will be discussing sensing in autonomous vehicle technology.
"More and differing views means more innovation," notes Deffree. "By representing women and providing space for them at the STEM table, as it were, DesignCon continues with its efforts to support engineers, advance their designs, and spur their ideas."

The Women-in-Engineering panel from DesignCon 2020.
John Blyler is a Design News senior editor, covering the electronics and advanced manufacturing spaces. With a BS in Engineering Physics and an MS in Electrical Engineering, he has years of hardware-software-network systems experience as an editor and engineer within the advanced manufacturing, IoT and semiconductor industries. John has co-authored books related to system engineering and electronics for IEEE, Wiley, and Elsevier
Sign up for the Design News Daily newsletter.
You May Also Like
---
Sep 12, 2023
The Battery Show brings together engineers, business leaders, top-industry companies, and innovative thinkers to discover ground-breaking products and create powerful solutions for the future.
LEARN MORE