Does this picture remind you of your first workplace? OK, perhaps it predates your personal experiences by about a century, but we're sure you can come up with a caption that's both apt and hopefully offers a humorous take on the situation. For example: "It's a wood chipper, linear actuator, and PLC all rolled into one!" or "Can engineering have a little more time to get all the bugs out?"
Since neither of those lines are funny, we're sure you can do better. Add your caption to the comments field below. In about a month, we'll put the best submissions up and the winner will earn the awe of his or her fellow readers.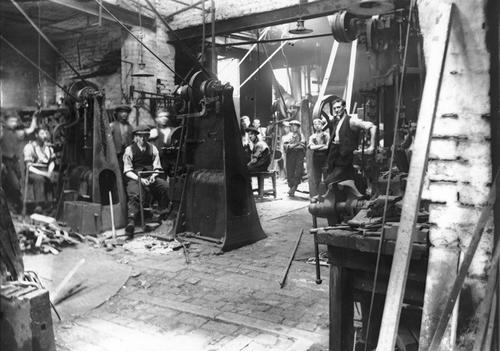 Add your humorous caption in the comments section below.