The MR-J4-TM multi-network servo with EtherNet/IP amplifier and compatible motors provides compatibility with Rockwell ControlLogix and CompactLogix controllers, along with simplified system integration capabilities. Programming in Studio 5000 Logix Designer is accomplished using Add-On Instructions (AOIs) that mimic native motion instructions to create a seamless transition.
The standard IEC61158 Type12 CAN application protocol over EtherCAT (CoE) and IEC61800-7 CiA402 drive profile provides compatibility with common controllers and simplified system integration using the new drives on an EtherCAT network.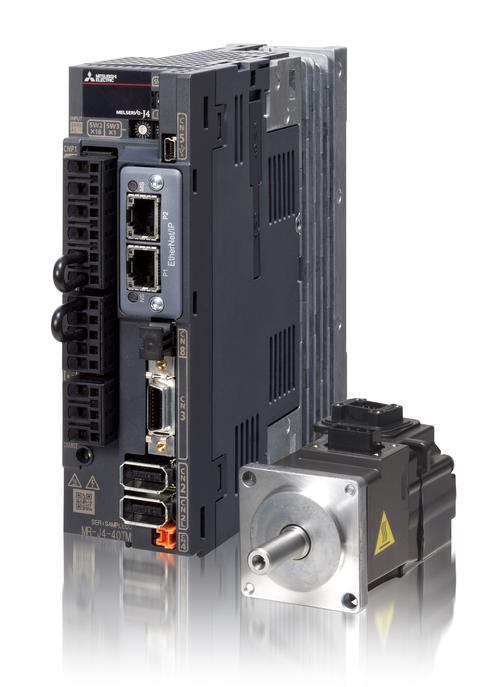 The MR-J4-TM multi-network servo offers connectivity with EtherNet/IP using Add-On Instructions (AOIs) that mimic native motion instructions to create a seamless transition.
(Source: Mitsubishi Electric)

"This is the first time we have released a servo drive that has integrated multiple, third-party networks for compatibility with existing controllers," Bryan Knight, product manager & automation solutions team leader at Mitsubishi Electric, told Design News. "An HMS Anybus module integrated into the drive can be used to provide either two ports of EtherNet/IP, EtherCAT, or PROFINET."

In the past, for EtherNet/IP compatibility, Mitsubishi Electric had a motion controller with an EtherNet/IP interface and provided a set of Rockwell add-on instructions for talking to the motion controller using its native SSCNET III network.

The new MR-J4-TM multi-network servo drives with EtherNet/IP and EtherCAT interfaces have recently been introduced; the PROFINET interface will be available later in 2016.

Multi-Network Servo Drives

Knight said EtherCAT, for example, is often utilized for PC-based control in markets such as semiconductor, electronics manufacturing, life sciences, and machine tools applications using EtherCAT drives but those machine builders are typically open to a wide variety of different servos, and there isn't a set product specification.
---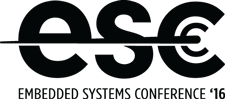 Protecting Network Equipment. Trusted Computing is a key security technology to keep networking services free of disruption and to allow for improvements in maintenance processes. Learn more at ESC Silicon Valley, Dec. 6-8, 2016 in San Jose, Calif. Register here for the event, hosted by Design News' parent company, UBM.

---
The Mitsubishi Electric drive is an option because it provides a CIA-402, CAN Application over EtherCAT, interface that allows the drive to be a drop-in replacement. The MR-J4 servo line offers 2.5 kHz frequency response, the internal processing rate of the drive used to support short settling times, along with 4 million pulse per revolution encoders that provides excellent position and velocity data. One-touch auto tuning and advanced vibration suppression control creates an ability to optimize the PID loops continuously as the machine operates, and also to dampen vibration on equipment which helps with shorter settling times.
Another application for using an EtherNet/IP drive is a unique case because a lot of end-users will specify a Rockwell controller, and it's a common plant standard especially in the food and beverage industry. But they don't typically have a standard for what servos get used.
"We can leverage our strengths in the servo motion control part of the business and create add-on instructions that can be used with ControlLogix or CompactLogix controllers," Knight said. "The drive can be plugged in and use a set of instructions that actually mimic Rockwell's native built-in instructions but actually send commands over the EtherNet/IP network to the Mitsubishi Electric servo drive to do motion control without using the motion control capabilities of the Rockwell controller. Even a PLC that has no axis of motion enabled in it can do motion control using the drives."
READ MORE AL PRESHER ARTICLES ON DESIGN NEWS:
Food and beverage is an industry where the Rockwell specification is very difficult to tackle head-on in terms of trying to get a total system specified. The multi-network servo drives provide an alternative offering high reliability and motion control performance.
Knight said that, in comparing support for the three different Ethernet networks, there are some differences. For EtherNet/IP, the add-on instructions simplify the transition. EtherCAT on the other hand is a much more open network which makes it easier to comply with the standard to work with EtherCAT controllers. The new drives can plug into an existing EtherCAT network, and use the built-in motion functions because the servo interface is standardized.
The PROFINET RT option will be used to implement a networked I/O interface versus a motion network. The new servo drives, in that type of application, looks almost like an I/O device. But users can provide target positions, speed, acceleration, and deceleration parameters to operate the unit as an indexing drive on the network.
Al Presher is a veteran contributing writer for Design News, covering automation and control, motion control, power transmission, robotics, and fluid power.