Gadget Freak Case #274: An Ugly Electric Christmas Sweater
Gadget Freak Case #274: An Ugly Electric Christmas Sweater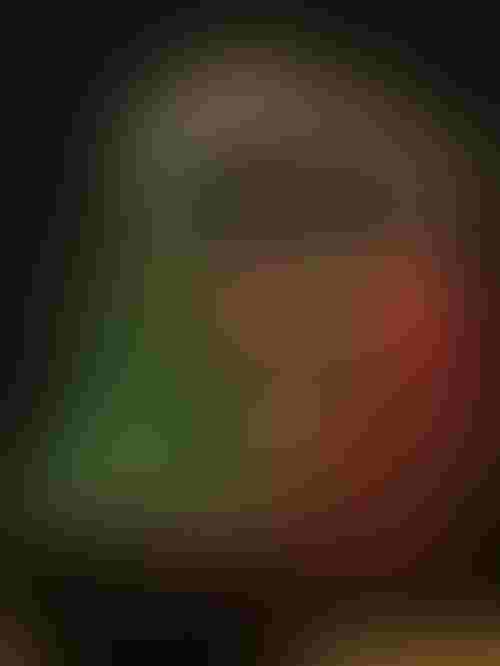 The holiday season is upon us and that means people will be preparing for that most time-honored of traditions — The Ugly Christmas Sweater party. This year you can get a leg up on your competition by building your own. And nothing takes an ugly pattern over the top like making it light up. 
A control board, some Christmas light string, and some all-around craftiness are all that's needed to create this sweater with a selectable lighting pattern. 
This project uses a Christmas tree design, but with enough know-how you can probably fashion the lights into any disgusting pattern you want.  To operate the sweater, turn the master switch to the on position and press the momentary button in the tree stump until the flash sequence is to your liking.
Download the full build instructions here.
Download the control board firmware here.
Want to submit your own project to Gadget Freak? Email us! Be sure to include "Gadget Freak" in the subject line.
As always, Gadget Freak is brought to you by Allied Electronics and Design News. You can recreate David Christianson's gadget using the Allied parts list below.
Battery Holder, 3 AAA, Holder, A.B.S., Spring steel, Nickel Plate, 6 inches long

Capacitor; Ceramic; Cap 0.1 uF; Tol 10%; Vol-Rtg 50 VDC; Radial; X7R; Bulk

Capacitor; Aluminum Electrolytic; Cap 10uF; Vol-Rtg 16V; Radial; nHg

Capacitor; Ceramic; Radial; 22pF; 5%Tolerance; 50V

D1, D2, D3, D4, D5, D6, D7, D8

Modular Jack, RJ25, 6 Position, Right Angle PCB Mount, Cat 3, Black

SS T092 GP XSTR NPN 40V -LEAD FREE

Resistor; Carbon Film; Res 33 Ohms; Pwr-Rtg 0.25 W; Tol 5%; Axial; Cer-Core

Resistor; Carbon Film; Res 47 Kilohms; Pwr-Rtg 0.25 W; Tol 5%; Axial; Cer-Core

Resistor; Carbon Film; Res 1 Kilohms; Pwr-Rtg 0.25 W; Tol 5%; Axial; Cer-Core

Switch, Tact Pushbutton, Miniature, 12 X 12 mm, PC Mounting Style

18-Pin, 7 KB Flash, 368 RAM, 16 I/O

Crystal; 32.768; + 20 ppm; -0.042 ppm/ degC; 3 ppm /yr (Max.) @25 degC; 12.5 p
Images via David Christianson
Sign up for the Design News Daily newsletter.
You May Also Like
---
DesignCon 2024

Jan 30 - Feb 1, 2024
Jan 30 - Feb 1, 2024
DesignCon is the premier high-speed communications and system design conference and exposition, offering industry-critical engineering education in the heart of electronics innovation — Silicon Valley.
Learn More