ARM Processors Take Aim at High-End Computing
ARM Processors Take Aim at High-End Computing
Renesas, Infineon introduce new MCUs that leverage ARM Cortex processors to target AI, machine learning.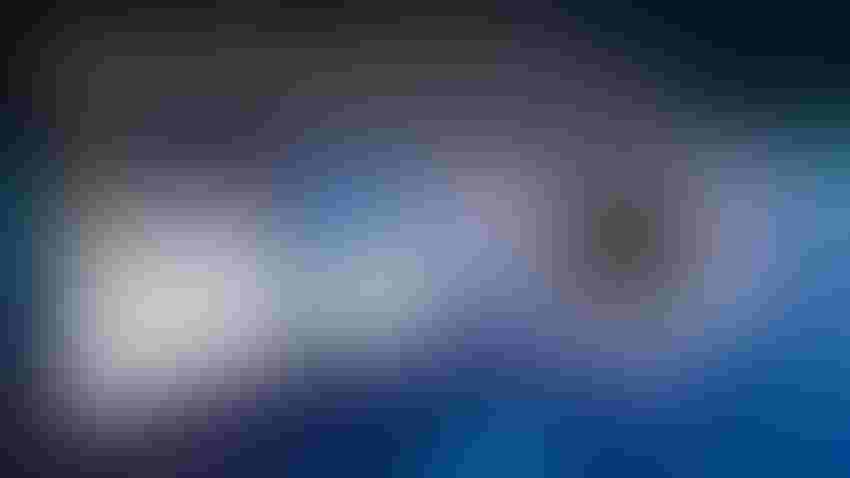 The Renesas RA8 Series MCU implements Arm's® Cortex®-M85 processor.
Renesas
At a Glance
ARM Cortex processors moving into high-end computing applications. Renesas, Infineon unveil powerful MCUs.
ARM's processors have become popular because of their low combination of power consumption, scalability, and high performance. While mobile applications have been a popular market for ARM processors, now IoT and higher-end computing are seeking to leverage the power of ARM.
To that end, Renesas has introduced microcontrollers (MCUs) that are reportedly the first to implement Arm's® Cortex®-M85 processor. This level of performance will allow system designers to use the RA MCUs in applications that previously required microprocessors.
The new RA8 Series MCUs deploy Arm Helium™ technology, Arm's M-Profile Vector Extension that provides up to a 4X performance boost for digital signal processor (DSP) and machine learning (ML) implementations versus MCUs based on the Arm Cortex-M7 processor. According to Renesas, this performance can enable customers to eliminate an additional DSP in their systems for certain applications. 
According to a press briefing presentation from Renesas, the higher MCU capabilities are needed as increasing demand for AI on Edge devices is driving demand for higher computing capabilities in applications such as motor control, drone navigation, and robotics. Edge AI drivers such as lower latency, lower power consumption, and lower costs lend themselves perfectly to the capabilities of ARM-based processors. The new RA8 Series MCUs enable edge and endpoint devices to implement natural language processing in voice AI and predictive maintenance applications, using the Helium technology to accelerate the neural network processing.
Myriad Security Features
The RA8 Series MCUs offer advanced, leading-edge security in addition to high performance. The Cortex-M85 core includes Arm TrustZone® technology which enables isolation and secure/non-secure partitioning of memory, peripherals and code. The RA8 Series MCUs introduce advanced Renesas Security IP (RSIP-E51A) that provides leading edge cryptographic accelerators and supports a true secure boot.
Other advanced security features include immutable storage for a strong hardware Root-of-Trust, Octal SPI with Decryption-on-the-fly (DOTF), secure authenticated debug, secure factory programming and tamper protection. In concert with Arm TrustZone, this enables comprehensive and fully integrated secure element functionality. The Armv8.1-M architecture introduces Pointer Authentication and Branch Target Identification (PACBTI) security extension that provides mitigation for software attacks targeting memory safety violations and memory corruptions.
The RA8 Series devices integrate new low power features and multiple low power modes to improve power efficiency. These include low power modes, independent power domains, lower voltage range, fast wakeup time and low typical active and standby currents.  All work together to lower overall system power and allows customers to meet regulatory requirements.
Renesas has begun volume shipments of the first devices in the RA8 Series, the RA8M1 Group. RA8M1 Group MCUs are general-purpose devices that address diverse compute intensive applications in industrial automation, home appliances, smart home, consumer, building/home automation, medical and AI in applications such as fingerprint scanners, thermostats, PLC, smart meters and home hubs.
Renesas is supporting the RA8M1 Group MCUs with the company's  Flexible Software Package (FSP). The FSP enables faster application development by providing all the infrastructure software needed, including multiple RTOS, BSP, peripheral drivers, middleware, connectivity, networking, and security stacks as well as reference software to build complex AI, motor control and cloud solutions. The software enables customers to integrate their own legacy code and choice of RTOS with FSP, thus providing full flexibility in application development. Using the FSP will ease migration of existing designs to the new RA8 Series devices.
Infineon's PSoC
Renesas is not the only company betting on the Arm Cortex processor. This week, Infineon Technologies AG announced a new family of microcontrollers (MCUs) in the PSoC™ portfolio of Arm® Cortex®-based high-performance, low-power, secured devices. Infineon is targeting PSoC Edge is designed for next generation responsive compute and control applications, featuring hardware-assisted machine learning (ML) acceleration.
The new family of MCUs achieve next-level end-user experiences by enabling end products to be more intelligent and intuitively usable, by lowering the barrier in human-machine interaction and adding contextual awareness to end applications. They do so while providing robust privacy and safety protection through embedded Infineon Edge Protect technologies.
The PSoC Edge devices are based on high performance Arm Cortex-M55, including Helium™ DSP support paired with Arm Ethos-U55 and Cortex-M33 paired with Infineon's ultra-low power NNLite — a proprietary hardware accelerator intended to accelerate the neural networks used in Machine learning and AI application. Support for "always-on" sensing and response makes the devices ideal for advanced IoT and industrial segments such as smart home, security, wearables, robotics, and many more. The family of devices come with ample on-chip memories, including non-volatile RRAM, as well as high speed, secured external memory support. The PSoC Edge family provides scalability for increasingly sophisticated next-generation intelligent systems, while enabling software reuse and portability.
The enhanced intelligence of the PSoC Edge family extends support for advanced graphics, voice, audio, and vision-based applications to the existing PSoC portfolio. The new family enables easy migration of applications within the family, as well as an upgrade path from existing designs.
ModusToolbox Software Support
Infineon is supporting the new processors with its  ModusToolbox software platform that provides a collection of development tools, libraries, and embedded runtime assets for a flexible and comprehensive development experience. ModusToolbox supports a wide range of use cases including consumer IoT, industrial, smart home, wearable, and many other applications.
Imagimob Studio is an Edge AI development platform, integrated into ModusToolbox, and delivers end to end ML development, from data in to model deployed. Starter projects and Imagimob's Ready Models enable designers to speed development. Together with PSoC Edge, Imagimob makes it possible to deploy state of the art machine learning models for the edge.
The PSoC Edge family is available for early access customers now.
Sign up for the Design News Daily newsletter.
You May Also Like
---
DesignCon 2024

Jan 30 - Feb 1, 2024
Jan 30 - Feb 1, 2024
DesignCon is the premier high-speed communications and system design conference and exposition, offering industry-critical engineering education in the heart of electronics innovation — Silicon Valley.
Learn More