What Does the Industry Think of the Nvidia-Arm Acquisition?
What Does the Industry Think of the Nvidia-Arm Acquisition?
Leaders from the semiconductor industry share the pros and cons in terms of business and technical concerns.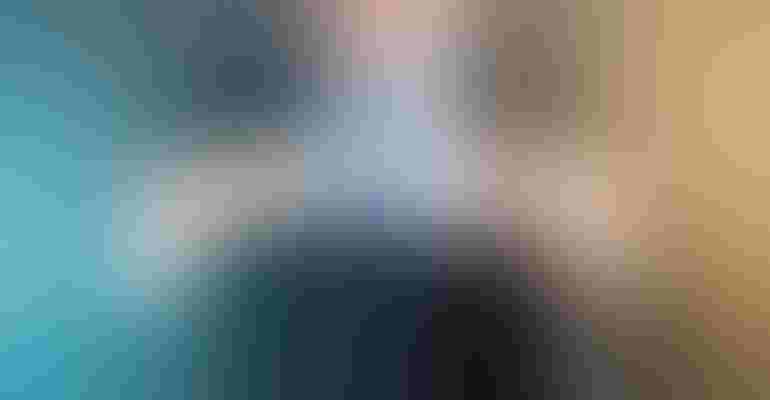 One of the largest semiconductor deals imaginable was publicly announced with Nvidia's proposed acquisition of British chipmaker Arm from Japan-based SoftBank for as much as $40 billion. Readers may remember that SoftBank announced in 2016 the acquisition of Arm Holdings for $32 billion.
Arm-based processors are used in almost every single smartphone on the planet, including Apple, Qualcomm, Samsung, Huawei, and MediaTek, among others. While Arm's CPU architecture is the one most commonly licensed, the company also offers a GPU, AI co-processors, and other license-able components. Smartphone makers use these designs to create chips that are integrated into their own devices.
Three veterans of the chip design space – Walden (Wally) C. Rhines, CEO Emeritus of Mentor, a Siemens business and President and CEO, Cornami; Chris Rowen, CEO at BabbleLabs, Inc., former CEO of Tensilica; and Jim Feldhan, President, Semico Research Corp.– offer some perspective on the largest acquisition in semiconductor history, the first of which is the business challenges of this historic transaction.
Business Issues
To start with, Rhines commented on what appears to be a clever business structure that will allow Nvidia to tie the incentive to key employees as a part of the purchase transactions.
"This usually isn't possible when public companies are purchased," explained Rhines. "Typically, the acquirer has to come up with a whole new refresh of restricted stock units (RSUs) outside of the transaction." RSUs are a form of stock-based compensation used to reward specific employees. But unlike stock options, RSUs will have some value upon vesting.
"Additionally, there were lots of commitments made to the British government by Softbank regarding employment growth in the UK," observed Rhines. "Presumably, Nvidia will be required to honor those commitments, which could add to the cost."
That might be a big presumption. While Nvidia renewed its past promised to keep the business based in the UK, to hire more staff, and to retain Arm's brand, a recent tweet from the BBC cautions about the vigor of those promises. According to the BBC, the Brexit negotiations that are underway my cause additional challenges in meeting those promises.
Further, two of Arm's co-founders have raised other issues about the takeover. Hermann Hauser and Tudor Brown have suggested Arm should remain "neutral", rather than be owned by a company like Nvidia, which produces its own processors. Why would Arm's hundreds of other customers now have faith that they will have equal access to its technology, they wonder?
"There is a long list of ARM licensees that are scratching their heads right now, wondering what it means for them - Qualcomm, Intel, Samsung, Broadcom," commented Chris Rowen, CEO at BabbleLabs, Inc., former CEO of Tensilica and one of the founders of MIPS. "They need to make a decision about whether to oppose deal approval or get closer to Nvidia to get preferential treatment or to get farther away from Arm."
Rhines agrees that Arm customers who compete with Nvidia will have some concern. But he noted that they aren't in a position to change previous ARM design-ins so the royalty stream will continue.
The elephant in the room – or rather an apple – comes from is the world's leader in smartphone sales. As Rowen explains, Apple's ~$2T platform is becoming wholly dependent on Arm. In June 2020, Apple's CEO Tim Cook announced his plan to transition to Arm 64-based Apple-designed processors and away from Intel's x86-64. That's why Rowen can't imagine that either Arm or Nvidia would reach this point on the deal without tacit acceptance by Apple. Nvidia's announcement that they will also be licensing their latest GPU technology could be driven by Apple's needs or demands.
Impact on RISC-V?
Will current Arm customers really have any choice in this acquisition? While there are a few other options for processor technologies such as the open-source RISC-V and MIPS, however, neither of these can currently compete with Arm's market reach and mature ecosystem.
"I believe (that the acquisition) is a positive for RISC-V as there will be ARM customers that see NVidia as either a direct competitor and at least a quasi-competitor," explained Jim Feldhan, President, Semico Research Corp."For these companies, I think they will take a more serious look at using RISC-V."
This idea makes sense. Indeed, Chinese companies including Alibaba and Huawei are members of the open-source RISC-V foundation, which many semiconductor experts see as a potential beneficiary of any retreat from Arm process tech.
US-Britain-China Relations
There are many potential geopolitical issues that might arise from the acquisition of the British-created Arm to US-based Nvidia and on-going tensions with China. For example, the co-founders of Arm and others warn that the deal will make Britain a US vassal state, i.e., Britain will have a mutual obligation to a superior state – in this case, the US. The co-founder believes that Brittan must step in and ensure that control over its crown jewel technology is not lost to anyone else.
The Chinese are clearly concerned that the acquisition would give the US firm serious control in an industry critical to the global semiconductor market. Arm processors power chipsets for many Chinese smartphone makers as well as AI firms. Such an acquisition would also probably affect Beijing's goal to reach 70 percent self-sufficiency in semiconductor production by the year 2025.
Rhines doesn't foresee immediate problems with the acquisition as Arm already has restrictions on sales to U.S. sanctioned customers in China. He acknowledged that in the long term it might make some difference.
But the short term may be a lot challenging than many imagine. A tweet from Al-Zazarer added the cautionary reminder that China's State Administration for Market Regulation has yet to give their go-ahead for the Nvidia-Arm deal, in addition to other global regulators. Both Nvidia and the US may need to offer something China wants for this deal to become a reality.
John Blyler is a Design News senior editor, covering the electronics and advanced manufacturing spaces. With a BS in Engineering Physics and an MS in Electrical Engineering, he has years of hardware-software-network systems experience as an editor and engineer within the advanced manufacturing, IoT and semiconductor industries. John has co-authored books related to system engineering and electronics for IEEE, Wiley, and Elsevier.
Sign up for the Design News Daily newsletter.
You May Also Like
---
Sep 12, 2023
The Battery Show brings together engineers, business leaders, top-industry companies, and innovative thinkers to discover ground-breaking products and create powerful solutions for the future.
LEARN MORE