Sustainable Wearable Medical Devices for Health Monitoring
Sustainable Wearable Medical Devices for Health Monitoring
Researchers at Penn State used various and sometimes unexpected materials to develop sustainable, self-powered, and flexible sensors.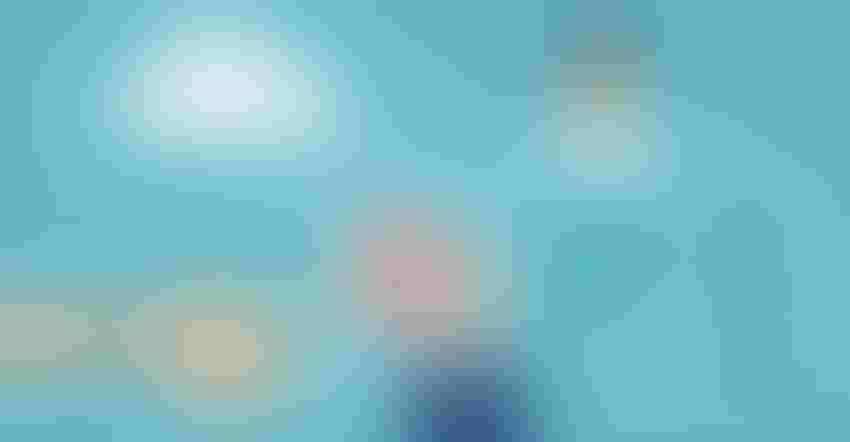 Despite many advancements in technology, the sensors used for continuous monitoring of patient vital signs in hospitals and other medical settings remain less than user-friendly at best, downright clunky at worst.
Researchers at Penn State are trying to change that with the development of wearable sensors and other monitoring devices that use flexible—and sometimes unique--materials as well as energy-harvesting technology to provide this monitoring in a comfortable yet efficient way.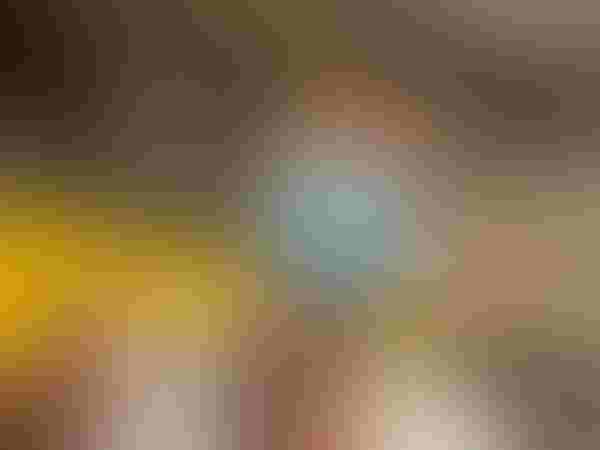 In recent research papers, Huanyu
A team led by Penn State Engineering Professors Huanyu "Larry" Cheng and Dorothy Quiggle Career have developed a variety of novel, self-powered and sustainable medical sensors and other devices that can monitor patient vital signals to help inform treatment or even diagnose ailments.
Lately, the team has been working on biodegradable, stretchable, energy-generating systems based on a $150,000 grant from Meta Reality Labs, Facebook's technology development branch, to explore these designs.
"There's a significant need for environmentally-friendly, self-charging sensors that can monitor patients' vital signs without contributing to their physical or financial stress — and we're finding those solutions can be applied to a broad range of challenges," Cheng said in a press statement.
Combining Materials with Design Goals
Key to the team's work is the focus on understanding the interactions and limits of various materials on the fabrication of new methods and devices to address these issues.
Specifically, the team has developed two new devices that demonstrated the results of this work. One is a foam-based self-powered, stretchable health monitor that is lightweight and can harvest energy from the movements of the person wearing it. Researchers worked with graphene-based materials to produce this device.
The other is a wearable sensor that detects blood pressure and movement using a small skin patch built from inexpensive, widely available tissue paper.
Regarding the former device, graphene is an ideal material for health devices because of its light weight combined with high electrical conductivity. Researchers used this to their advantage, creating low-cost, layered graphene foams in various shapes with a laser.
They also used the graphene characteristic that, when correctly shaped, allows it to harvest energy from motion, such as human body movements. This energy can be stored as electrical energy in micro-supercapacitors.
Leveraging these characteristics into their design, researchers developed a sensor that measures users' vital signs such as pulse, temperature, electrocardiogram, blood pressure, and blood oxygen without the need for a power supply, which makes these devices cumbersome. Instead, it harvests energy from kinetic motion created by the user's movements.
"While monitoring various signals, the device collects power from body movements, in a sort of closed feedback loop," Cheng said, noting that Bluetooth or radio transmission of data could eliminate wired sensing.
Researchers published a paper on this device in the journal Applied Physics Review.
In addition to using the device with medical patients, the sensors also can potentially be used to track the movements of wildlife like bats or seals, with the animals' movements continuously recharging the device for constant monitoring.
New Use for Tissue Paper
Regarding the other wearable, the team fabricated it by dipping a piece of tissue paper into conductive material, which is then pressurized to create a 3D scaffold and encapsulated to become a sensor that sticks to the skin.  
Researchers published a separate paper describing this work in another journal, ACS Applied Materials & Interfaces.
The team plans to continue to develop these various wearable devices by improving all components to make them "as economical, sustainable and hardy as possible," Cheng said.
Elizabeth Montalbano is a freelance writer who has written about technology and culture for more than 20 years. She has lived and worked as a professional journalist in Phoenix, San Francisco, and New York City. In her free time, she enjoys surfing, traveling, music, yoga, and cooking. She currently resides in a village on the southwest coast of Portugal.
Sign up for the Design News Daily newsletter.
You May Also Like
---
Sep 12, 2023
The Battery Show brings together engineers, business leaders, top-industry companies, and innovative thinkers to discover ground-breaking products and create powerful solutions for the future.
LEARN MORE