Semiconductor Supplier Seeks Foothold in Multi-Gigabit Vehicle Networks
Semiconductor Supplier Seeks Foothold in Multi-Gigabit Vehicle Networks
KDPOF spearheading effort to establish automotive-grade, high-speed standard for future vehicle networks.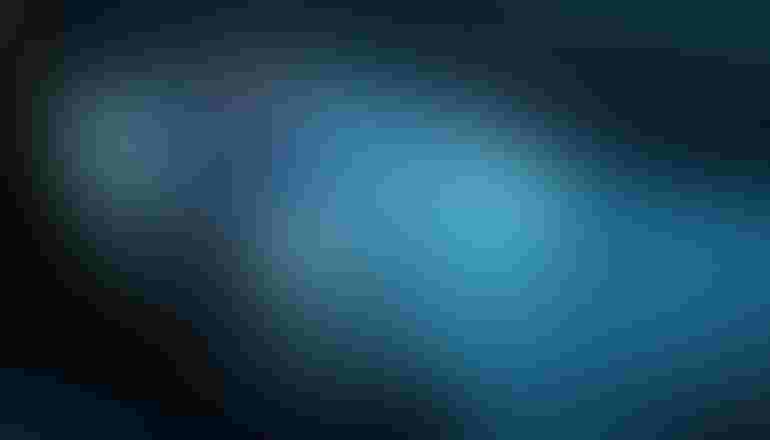 Semiconductor supplier KDPOF is developing a transceiver as part of its efforts to push for an automotive-grade, optical multi-gigabit network standard.
Image courtesy of KDPOF
The increased need for connectivity in future vehicles, driven by trends such as electric drivetrains and autonomous driving features, is driving the industry toward developing multi-gigabit networks to handle the high speeds that will be required. This is prompting the development of new industry standards, as well as components that will be compatible with them.
KDPOF, a fabless semiconductor supplier headquartered in Madrid, Spain, is part of an IEEE 802.3 group, comprising over 15 key automakers and component suppliers, that has been actively developing an IEEE 802.3 Automotive Optical Multi-Gigabit standard. This standard will initially target signal transmission rates of 25 GB/s, scalable to 50 Gb/s, with operating temperatures from -40 to +105 C per AEC-Q100 grade-2 standards.  Minimum targeted failure rates are 10 FIT (failures in time), with 1 FIT equal to 1 failure per 1,000 devices operating 1 million hours.
The potential use cases for a new automotive connectivity standard are many. Cameras, LiDAR, and radar sensors for ADAS and audio/video will need to transmit data in real-time in order for vehicle control systems to make informed, instant decisions. Battery management systems that connect to vehicle networks will require galvanic isolation among voltage domains for proper power allocation. And, vehicle safety architectures, which must meet ASIL-D standards, will employ optical and copper interconnects running in parallel.
As part of the standardization efforts, KDPOF is developing a multi-gigabit optical transceiver that will be compatible with the standard, according to César Esteban, Applications & Support Manager.
During a recent interview, Esteban told Design News that optical transceivers for automotive applications, as well as other network hardware such as connectors and cabling, need to be engineered to specifically handle the elevated temperatures and extended cycling requirements of the harsh under-the-hood vehicle environment.  Moreover, because these parts are for high-volume automotive applications, the costs need to be at a level automotive OEMs can accept.
To this end, Esteban noted that the current IEEE 10GBASE-SR standard for optical fiber communications at 10 Gb/s, while well-established for industrial use and data centers, is not suited for automotive due to temperature ranges and reliability requirements. Moreover, the parts cost too much for high-volume automotive applications.
"There are multi-gigabit transceivers available, but they are suited for datacom and telecom and not suited for automotive," Esteban said.
For its part, KDPOF is revising its own engineering practices to meet future automotive network standards. Esteban noted that while KDPOF has used plastic fiber in some of its automotive-grade products in the past, it will design the multi-gigabit optical transceiver to use OM3 glass optical fiber, now used in data centers and avionics, to ensure higher reliability and effective signal transmission.
KDPOF's Esteban said the company would begin sampling multi-gigabit optical transceivers within the next year. No timetable has yet been set for volume production.
Spencer Chin is a Senior Editor for Design News covering the electronics beat. He has many years of experience covering developments in components, semiconductors, subsystems, power, and other facets of electronics from both a business/supply-chain and technology perspective. He can be reached at [email protected].
Sign up for the Design News Daily newsletter.
You May Also Like
---
Sep 12, 2023
The Battery Show brings together engineers, business leaders, top-industry companies, and innovative thinkers to discover ground-breaking products and create powerful solutions for the future.
LEARN MORE