Plugging into Future Electronics Engineering Talent
Plugging into Future Electronics Engineering Talent
It's time to 'build the bench for the future' of the electronics industry, and Women in Electronics is a great place to start, according to industry executive Linda Johnson.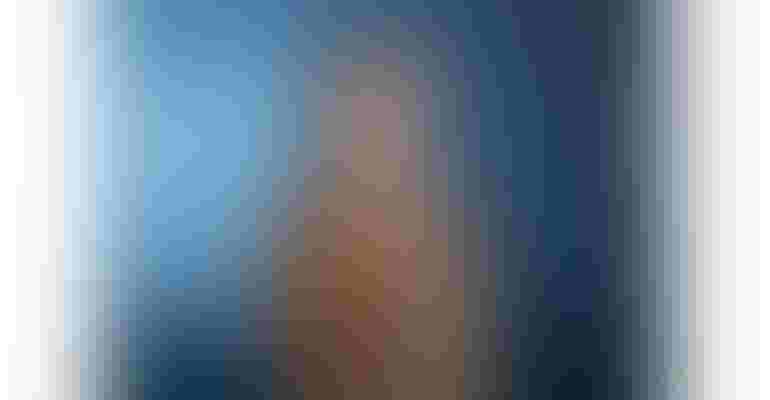 Linda Johnson, executive vice president of operations at Digi-Key, says it's exciting to be part of Women in Electronics, which she calls "a passionate group of people who work to support each other through education and celebration."
Linda J. Johnson/Digi-Key
Advances in artificial intelligence, connectivity, processing, power, and more make the electronics industry a fast-paced, exciting one. But the industry is not insulated from the challenges of an aging workforce and the need to attract new, diverse talent.
"It's really an exciting, fast-paced, growing industry, when you think about electronics and everything that it supports in our world and how quickly it's evolving," explains Linda J. Johnson, executive vice president of operations at Digi-Key. "The innovation that's out there is just amazing. So in that aspect, this industry is very forward-looking and thinking. But on the backside of that, it's also a very mature industry, especially at the leadership level."
Developing new talent is part of Women in Electronics's mission, a group that Johnson and Digi-Key have been involved with since forming a local Northwest Minnesota chapter in 2018. "That's where Women in Electronics is recognized, calling out that there's a need for talent and to develop the talent in the pipeline. There's extremely talented, experienced, wonderful high-level leadership in the industry today. But if you look at it within the next 7 to 10 years, there's going to be a high rate of turnover in the industry because that leadership is aging.
"We really need to focus on building the bench for the future to support this industry," Johnson continues. "The opportunity is there to recruit and develop a diverse set of talent so we can continue to grow and transform. Women in Electronics provides a platform to talk about those challenges, educate, and promote the need for change within the industry."
Johnson told Design News that after learning about Women in Electronics from Founder and President Jackie Mattox in 2017, she got involved with the encouragement and support of Dave Doherty, Digi-Key's president, and Shane Zutz, VP of human resources, and they launched the local chapter. "As an organization, Digi-Key is passionate about the mission, vision, and goals of Women in Electronics, which is about empowering, advocating, developing, and celebrating its members. What I love about it is that it's a passionate group of people who work to support each other through education and celebration, and it's in unity with our male counterparts. So not disparaging or minimizing any other group—it's about unity and how we effect change within the industry.
"We also recognized within the industry and our own company that we really had an opportunity and a responsibility to raise awareness of the gender parity issue and to begin to influence change," Johnson continues. "Looking at data, there's a lot of disparity at the leadership level within this industry and many others. And there's many studies out there that show there's a significant financial case to be made for more general parity and diversity in general."
Johnson points to findings from Forbes "that show that the higher a company's gender composition, the better it performs in relative returns. Companies whose top management is at least half female see returns on equity that are 19% higher on average. And there's many other studies out there that have statistics that point to support for that diversity and leadership."
Membership in this local chapter has grown since 2018, even during the pandemic, when chapter meetings and webinars were held virtually. "I really give a lot of credit to the WE leadership team, who quickly took the chapter meetings virtual. They also opened up their membership free of cost for a couple of years, as a service to the industry, recognizing that there was an opportunity to help provide support and that sense of community that was really missing for a lot of people during that time. That shift to virtual also allowed it to become much broader and connect across the globe when people really needed each other. And as a result, the organization has really grown stronger together during that time and also learned there's a different way to do things to expand the connections and networking beyond the local chapters and we've all benefited from that. Virtual efforts will continue to keep it broad and reach people beyond the local chapter."
Johnson is particularly proud of the group's mentorship program for members to sign up to be mentored by someone within the industry who has a variety of expertise, including areas such as supply chain, inventory management, and leadership. "They pair up people to work together," she says. "It really offers an opportunity for an outside perspective, especially for people who are in more-internal-focused roles who maybe don't get out there and have the same networking experiences as an outside salesperson or supplier-facing role might have. Membership includes industry-wide chapter events, virtual leadership development programs, book clubs, a life balance series, a yearly conference, and many other benefits."
Johnson says that some of the leadership trainings have been brought on site. "So it's really been a beneficial partnership for us to expand what we're able to offer," she says.
She is also excited about Women in Electronic's efforts to help educate and support the industry on "digital transformation, ESG, and other relevant industry topics and how we as an industry can support those kinds of things," she says. "There's really an opportunity to get involved and help raise that level of urgency in terms of how we continue to build for the future. How do we work together in unity to effect change? That's what's special and it's done in a positive, supportive way." In addition to the ongoing programming that's offered, she says there's a yearly conference "offering the opportunity for people to come together and discuss some of these topics, not just women in leadership." (For more details, check out the Women in Electronics site.)
Supporting Women in Electronics
Women in Electronics is a 501C3 nonprofit organization, "so they thrive on sponsorships," Johnson adds. "Industry organizations can help support the program by considering sponsorship and that could happen in many different forms."
Digi-Key recently renewed its sponsorship, increasing it to a Platinum Level sponsorship. "I've always shared with Jackie and the senior team at Women in Electronics that our support is somewhat self-serving," stated Digi-Key President Doherty in a news release. "Like too many large organizations, particularly those in high tech, we are underrepresented with women in leadership positions. With the ongoing 'war for talent,' addressing this untapped reservoir of talent is critical for our ongoing sustainability. Women in Electronics has been instrumental in supporting Digi-Key through membership benefits such as establishing mentoring relationships, to providing us speakers and resources that we can utilize on-site at our facility."
Johnson says that she appreciates "the opportunity to partner with a great organization that can help us bring programming into our company that supports growth and development of our team members. It spans across the company, not just focusing on leaders, but all of our team member population.
"It's exciting to be part of a group that's really motivated to learn and grow and support each other in such a positive way, rather than tear others down," she adds. "It's humbling to be part of the excitement and eagerness that I see within chapter meetings and the enthusiasm around the programming.
"Beyond that, for me personally, it's given me an opportunity to network and learn from some other great leaders in the industry, male and female.
"As I've mentioned, the electronics industry in general is amazing and exciting, full of innovation and creativity. I think for those in the industry they understand and feel that excitement, and the future is just endless. So how do we band together to support and continue to encourage people? Get involved in the industry through STEM, robotics, and other programs like WE that focus on our youth and get people more involved in continuing this great legacy," Johnson concludes.
Sign up for the Design News Daily newsletter.
You May Also Like
---
Sep 12, 2023
The Battery Show brings together engineers, business leaders, top-industry companies, and innovative thinkers to discover ground-breaking products and create powerful solutions for the future.
LEARN MORE