Flexible, Nanotube-Based LED Emits Light Even When Wet 
Flexible, Nanotube-Based LED Emits Light Even When Wet 
Researchers applied MXene in a new way to reap its electrical benefits, paving the way for more durable waterproof displays.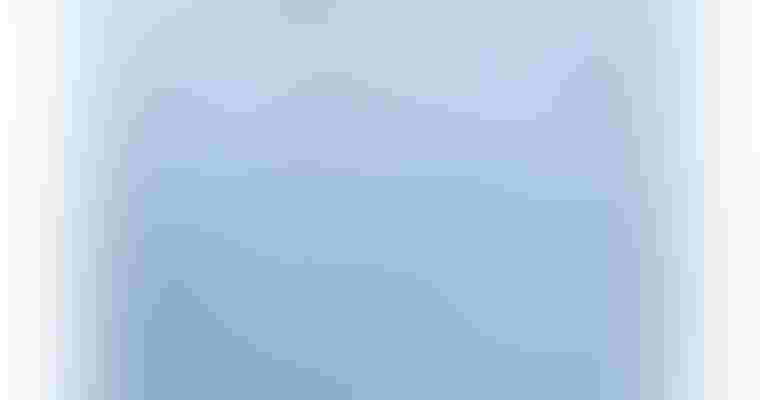 Could researchers working with an MXene-based OLED inspire development of displays and electronics that resist water?
Tim Graham /Contributor/Getty Images News via Getty Images
The invention of a water-resistant, transparent, and flexible organic light-emitting diode (OLED) that emits and transmits light even when exposed to water could pave the way for a new wave of more durable waterproof display technology, according to the researchers who developed the technology.
Researchers from the Korea Advanced Institute of Science and Technology (KAIST) School of Electrical Engineering used the carbon-based material MXene to develop the OLED, which also can be used in outdoor displays because it emits a brightness that's detectable by the naked eye even under sunlight, they said.
Transparent and flexible displays are believed to be the way forward for display technology for everything from cars to smart textiles; however, they tend to break easily when experiencing even small deformations.
To create longer-lasting and more-durable displays, scientists have been experimenting with a range of new materials, such as carbon nanotubes, graphene, silver nanowires, and conductive polymers.
MXene—a 2D material with high electrical conductivity and optical transmittance—also is one of those materials. However, its electrical properties degrade easily when exposed to atmospheric moisture and water, which has until now severely limited its use for developing information displays, the researchers said.
Protection From the Elements
To solve this problem the team, co-led by Professor Kyung Cheol Choi from the KAIST School of Electrical Engineering and Dr. Yonghee Lee from the National Nano Fab Center (NNFC), applied an encapsulation membrane to protect the OLED's materials.
Specifically, the researchers blocked moisture and provided flexibility through residual stress offset, ultimately producing a double-layered encapsulation membrane. In addition, they attached a thin plastic film with a thickness of a few micrometers to the top layer to allow washing in water without degradation.
This membrane protects the materials from oxidation caused by moisture and oxygen, ultimately producing a MXene-based OLED with a long lifespan and high stability against external environmental factors, they reported in a paper on their work in the journal, ACS Nano.
Specifically, the OLED is a red(R)/green(G)/blue(B) OLED that emits a brightness of over 1,000 cd/m2. As for the red MXene-based OLED, the researchers confirmed a standby storage life of 2,000 hours, under 70% luminescence; a standby operation life of 1,500 hours, under 60% luminescence; and a flexibility withstanding 1,000 cycles under a low curvature of under 1.5mm, they reported.
Future of Displays
Researchers also demonstrated that the OLED can maintain its performance even after six hours of immersion under water, under 80% luminescence. They also used a patterning technique to produce the OLED in the form of a passive matrix, demonstrating its use as a transparent display by displaying letters and shapes.
"By producing a matrix-type MXene OLED and displaying simple letters and shapes, we have laid the foundations for MXene's application in the field of transparent displays," said KAIST graduate student So Yeong Jeong, one of the researchers on the project.
Indeed, the research should provide a guideline for other researchers in how to apply MXene to develop electrical devices, Choi said. However, it also can be applied to other other fields that require flexible and transparent displays like automobiles, fashion, and functional clothing.
Sign up for the Design News Daily newsletter.
You May Also Like
---
Sep 12, 2023
The Battery Show brings together engineers, business leaders, top-industry companies, and innovative thinkers to discover ground-breaking products and create powerful solutions for the future.
LEARN MORE