Engineers Honored in LED Field
Engineers Honored in LED Field
Engineers that developed the field of light-emitting diodes (LED) were honored with the Queen Elizabeth Prize.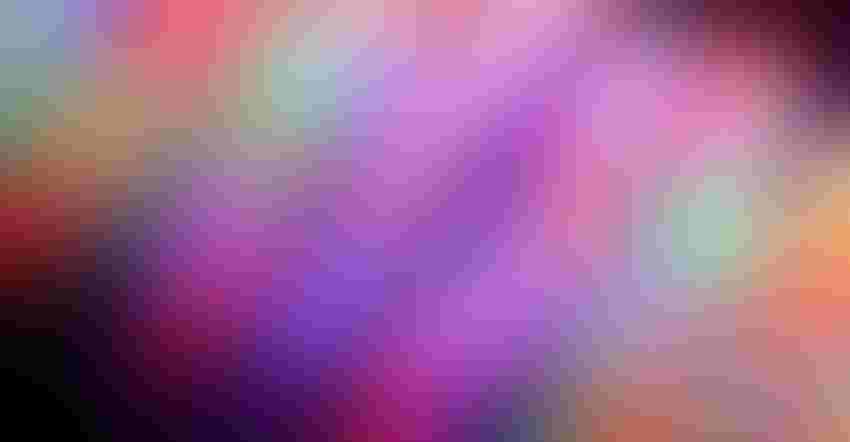 The spotlight of achievement once again shines on light-emitting diode (LED) technology. Last year, Shuji Nakamura, with the University of California at Santa Barbara (UCSB), received the 2020 National Academy of Science (NAS) Award for his world-changing developments in the field of LEDs.
This year, Nakamura was named with other innovators for the 2021 Queen Elizabeth Prize for Engineering for fundamental advancements in solid-state lighting. Honored for their achievements were Isamu Akasaki (Meijo/Nagoya), Shuji Nakamura (UCSB), Nick Holonyak Jr (University of Illinois), M. George Craford, and Russell Dupuis (GA Tech).
LED technology has become a crucial part of our world. The global industry for visible LEDs predicted to be worth over $108 billion by 2025. LED lighting is 75 percent more energy-efficient and 25 times longer lasting than traditional incandescent lightbulbs, thus helping to significantly reduce carbon dioxide emissions. Various types of LED-based technologies are being used to grow food, illuminate our spacecraft for astronauts and even play a surprising role in fighting COVID-19 by sterilizing air and water.
A LED is a semiconductor light source that emits light when current flows through it. In 1962, the U.S. patent office issued James R. Biard and Gary Pittman from TI the patent for the GaAs infrared light-emitting diode. It was the first practical LED. The earliest LEDs emitted low-intensity infrared (IR) red light. Other colors of LEDs later emerged.
Demonstrating that even the best and brightest of inventors also stand on the shoulders of past achievements, it's worth noting that in the 1970s while at Stanford, Wally Rhines (CEO Emeritus of Mentor Graphics) co-invented the magnesium-doped gallium nitride blue light-emitting diode. Rhines along with Herb Maruska and David Stevenson was awarded a U.S. patent in 1974. Isamu Akasaki built directly on this gallium-nitride research and eventually won the 2014 Nobel Prize in Physics, along with Hiroshi Amano and Shuji Nakamura. 
The QEPrize is a £1million prize awarded to an engineer or group of engineers responsible for a ground-breaking innovation that has been of benefit to humanity. Starting in 2020, QEPrize in Engineering is increasing the frequency of its prize cycle to yearly in order to offer greater opportunities to recognize engineering excellence.
Next year will also mark the appointment of Professor Dame Lynn Gladden DBE FREng FRS as Chair of the QEPrize Judging Panel. Dame Lynn is the Executive Chair of the Engineering and Physical Sciences Research Council (EPSRC) in the UK, as well as a foreign member of the National Academy of Engineering (US).
Finally, the QEPrize for Engineering has announced 20-year-old Hannah Goldsmith from the UK as the winner of the 2021 Create the Trophy competition. The competition opened to those aged between 14 and 24 around the world, sought innovative trophy designs to be presented to the winners of the QEPrize. The winning design combines elegance and complexity, and it draws inspiration from the circuit boards on which much engineering is done.
Hannah's design will be 3D printed and presented to each of the five winners of the 2021 Queen Elizabeth Prize for Engineering later this year. The Create the Trophy competition gave young people the opportunity to create a piece of engineering history using the latest in 3D technology-based, QEPrize3D, a free app available on both iOS and Android. The app provides a catalog of shapes and materials to choose from, and an in-app photo studio allows users to show off their creations.
John Blyler is a Design News senior editor, covering the electronics and advanced manufacturing spaces. With a BS in Engineering Physics and an MS in Electrical Engineering, he has years of hardware-software-network systems experience as an editor and engineer within the advanced manufacturing, IoT and semiconductor industries. John has co-authored books related to system engineering and electronics for IEEE, Wiley, and Elsevier.
Sign up for the Design News Daily newsletter.
You May Also Like
---
Sep 12, 2023
The Battery Show brings together engineers, business leaders, top-industry companies, and innovative thinkers to discover ground-breaking products and create powerful solutions for the future.
LEARN MORE