Water Fun That Is Also Sustainable
Water Fun That Is Also Sustainable
Advanced, electrically-powered water scooters let one speed over and under water while being gentle on the environment.
When one thinks of boating, the image is usually of noisy powerboats or jet skis powered by gasoline engines. But electrically-powered marine vehicles have emerged, and there is one brand─Seabob─that has for over a decade been associated with a growing line electrically-powered water scooters. The company had a booth at the recent ElectrifyNY show in Long Island, the only exhibitor showing marine vehicles amidst a sea of cars, trucks, and bicycles.
Seabob is the brand name for water sports vehicles manufactured by CAYOGO AG, based in Stuttgart, Germany. Founded in 2007, CAYOGA uses advanced electronics and construction to build a water scooter that can glide on the water's surface, or even traverse underwater where the rider can experience weightlessness.
The price for this advanced technology and fun is not cheap─an online check finds the least expensive one, the Seabob F5, retailing at just under $10,000.
According to the Seabob site, the F5 is rated up to 2.5 kW and achieves a maximum thrust of 480 N. It achieves speeds over water of up to 14 km/h, and up to 13 km/h underwater.
The video below shows the Seabob in action and gaves a glimpse of its advanced technology.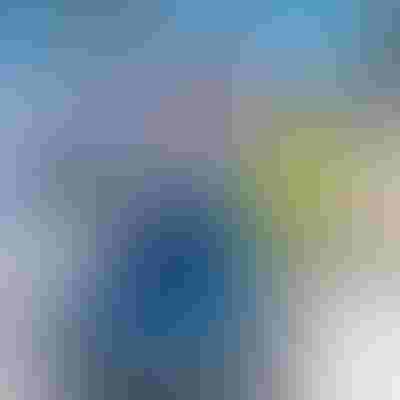 A glimpse of Seabob's booth at ElectrifyNY. The person standing next to the water scooters is Roman Zawadski, who does marketing for the company's U.S. subsidiary in Fort Lauderdale, FL.
Spencer Chin is a Senior Editor for Design News covering the electronics beat. He has many years of experience covering developments in components, semiconductors, subsystems, power, and other facets of electronics from both a business/supply-chain and technology perspective. He can be reached at [email protected].
Sign up for the Design News Daily newsletter.
You May Also Like
---
Sep 12, 2023
The Battery Show brings together engineers, business leaders, top-industry companies, and innovative thinkers to discover ground-breaking products and create powerful solutions for the future.
LEARN MORE