Proper Planning and Supervision is Necessary For a Reliable EV Charging Network
Proper Planning and Supervision is Necessary For a Reliable EV Charging Network
EV chargers need someone to keep an eye on their software to ensure their reliability.
The ABB Terra 360 charging station.
Image courtesy of ABB
The good news for EV drivers is that the public DC fast charging station network will keep expanding. Global sales are forecast to grow from $17.6 billion in 2021 to $111.9 billion by 2028, with a compound annual growth rate of 30.26 percent. That's according to the report, "Electric Vehicle Charging Station Market, 2021-2028," by Fortune Business Insights.
EV charging station manufacturer predicts that the number of charging points worldwide will grow from 6 million in 2020 to 66 million in 2030.
But to satisfy the needs of the also-growing EV fleet, these chargers need to function more reliably than drivers are experiencing with the currently installed charging stations. A survey of San Francisco Bay-area charging stations by retired University of California Berkely professor David Ramel found that only 72.5 percent of the stations were in working order.
This was because 22.7 of stations had problems like network connectivity issues, broken plugs, unresponsive computer displays, and broken credit card readers. Another 5 percent had cables that were so short as to render the chargers unusable.
The solution to these problems that will keep the future charging station network reliable is proper planning of chargers' installation and responsible maintenance practices of the chargers once they're installed. This is according to Mark Hawkinson, President of Technical Solutions at ABM. ABM is a $7.5 billion company that manages EV charging station infrastructure for clients such as airports, commercial buildings, higher education, and carmakers and their dealers.
"It is not as easy as getting two or three chargers and sticking them in the ground," he said. That is a recipe for exactly the kinds of problems users are experiencing today. "It is being able to analyze the infrastructure," he said. "You need to understand how much utility feed is coming into a location. Are they going to have enough reliability in their power distribution so that they constantly have energy?"
It is the same for the station's network connection. "It is important to be on a good solid network to provide insight to how your units are working," Hawkinson noted. This is crucial for a company that manages the chargers like ABM because they are contractually obligated to provide service in case of problems within a certain amount of time. Without a reliable internet connection, the managers don't know the charger's status.
Veteran lifeguards have observed that good lifeguards never get wet. That's because, with appropriate supervision, swimmers should never get to the point of needing rescue. So it is with chargers, according to Hawkinson. "The right method is having a predictive maintenance model," he explained.
The majority of problems with chargers that have both reliable power and a reliable internet connection are software issues that can be detected before they take the charger offline, and that can be corrected remotely even if it gets to the point that the charger stops working.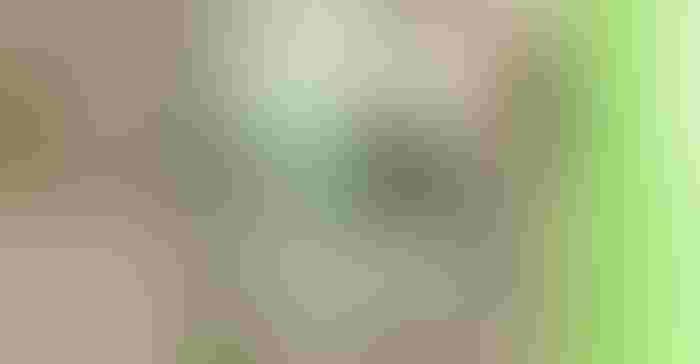 ABM's smart charging stations at Los Angeles International Airport.
"If it is a software issue, that is all done remotely," Hawkinson said. "There are ways to do that through the software and data analytics and they can sense if there are going to be other failures in the system." Even commonplace credit card reader problems are usually software issues, and can therefore be prevented with proper supervision or corrected remotely when they occur.
As for physical problems with the chargers, those tend to be minimal, Hawkinson reports. "There's not a tremendous amount of moving parts in charging stations," he said. "They are fairly simple." So, what causes hardware failures? "Excessive temperature ranges within the unit," he said. "If it overheats it is going to shut down."
ABM has a new opportunity to showcase the potential of careful management of EV chargers with its Los Angeles International Airport Central Terminal Area smart parking infrastructure. This includes online reservations, automated gates, contactless payment, automated guidance for drivers to their space, and then a connection to one of its 1,250 charging stations. JD Power's customer satisfaction scores for this system have been high, at 4.75 out of 5.0, indicating that the LAX charging stations have been available and reliable for drivers there.
On the other hand, customers seem pretty frustrated with most public charging networks. "On a lot of units you see, the screens are cracked," indicating indifferent maintenance, Hawkinson said. "That tells me it is from a lack of understanding of why you want to put a charger in your parking lot."
Sign up for the Design News Daily newsletter.
You May Also Like
---
DesignCon 2024

Jan 30 - Feb 1, 2024
Jan 30 - Feb 1, 2024
DesignCon is the premier high-speed communications and system design conference and exposition, offering industry-critical engineering education in the heart of electronics innovation — Silicon Valley.
Learn More